4x -R DL - MKM 01RD30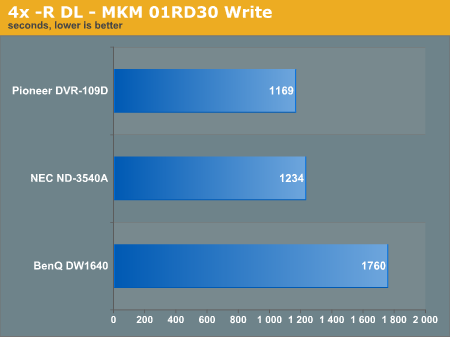 Pioneer's DVR-109D writes to the DL media the fastest, but...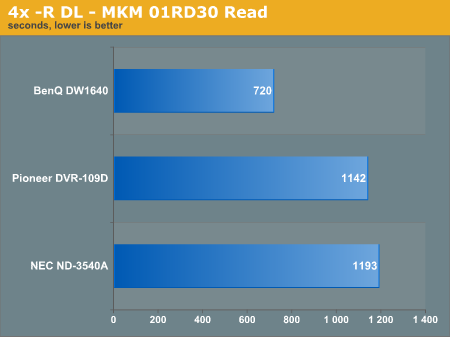 ...BenQ seems to pick up data quickly off its disc within 720 seconds.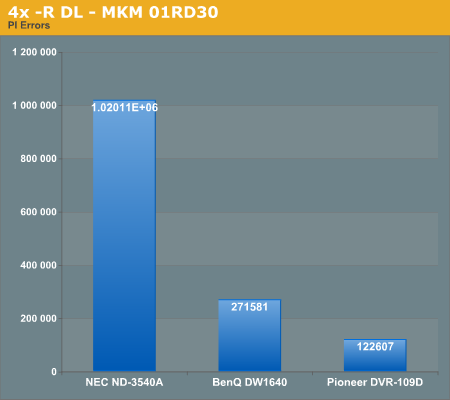 We have created ZIP files of the screenshots that we have taken of the Nero CD-DVD Speed and PlexTools benchmarks. Feel free to click on the links below to download them.
BenQ DW1640
LG GSA-4163B
NEC ND-3540A
Pioneer DVR-109D
Sony DRU-720A
Toshiba SD-R5372