16x +R - Ritek R04
Here, we start to see that not all drives accepted Ritek media.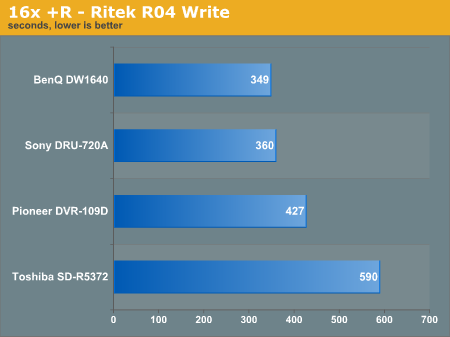 Only 4 out of the 6 competitors could see the disc, let alone write to it. The DW1640 wrote to the disc the fastest in 349 seconds with Sony's DRU-720A following at second.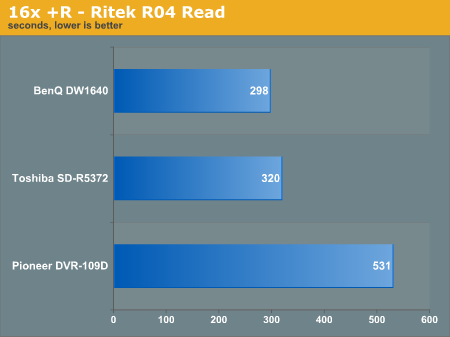 Here, the DRU-720A could not even complete a read, which means the write wasn't as successful as we thought.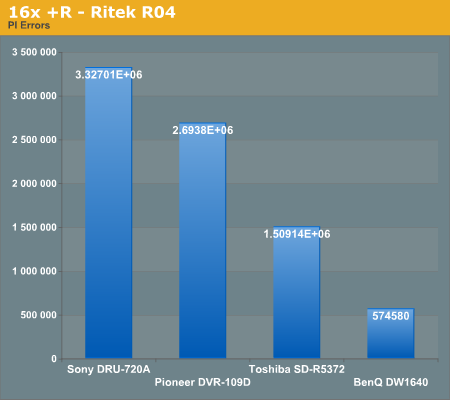 The number of PI errors is in the millions for the SD-R5372 and DVR-109D, more than 2.6 million for the latter.
We have created ZIP files of the screenshots that we have taken of the Nero CD-DVD Speed and PlexTools benchmarks. Feel free to click on the links below to download them.
BenQ DW1640
LG GSA-4163B
NEC ND-3540A
Pioneer DVR-109D
Sony DRU-720A
Toshiba SD-R5372