Power Supply Quality
As part of our testing, we also check output parameters are within specifications, as well as voltage ripple and line noise.
Main Output
Load (Watts)
261.98 W
653.57 W
976.2 W
1297.41 W
Load (Percent)
20.15%
50.27%
75.09%
99.8%
Amperes
Volts
Amperes
Volts
Amperes
Volts
Amperes
Volts
3.3 V
2.32
3.35
5.79
3.35
8.68
3.33
11.58
3.32
5 V
2.32
5.07
5.79
5.05
8.68
5.03
11.58
5.01
12 V
20.07
12.08
50.16
12.06
75.24
12.01
100.33
11.97
Line
Regulation
(20% to 100% load)
Voltage Ripple (mV)
20% Load
50% Load
75% Load
100% Load
CL1
12V
CL2
3.3V + 5V
3.3V
1.1%
12
14
14
14
14
14
5V
1%
16
16
20
24
14
16
12V
0.9%
24
32
38
38
36
24
The electrical performance of the XPG Cybercore 1300W PSU is good, though not particularly impressive for a top-tier power supply. Voltage regulation is exceptional on all lines, holding at 0.9-1.0% across the entire nominal load range. The XPG Cybercore also displayed a maximum ripple of 38 mV on the 12V line, a lot lower than the 120 mV recommended design limit. This is a good figure for a unit that outputs 1300 Watts, but as we've seen in other PSU designs, it could have been better. The filtering on the 3.3V and 5V lines is very good, with a maximum of 14 mV and 24 mV on the 3.3V and 5V lines respectively.
Conclusion
ADATA's massive growth was not by chance, as the company has been making precise, calculated market moves amidst their attempts at diversification. The latest release of the XPG Cybercore PSUs is another one of those great moves, as the company has brought something that truly stands out in a very competitive and saturated market.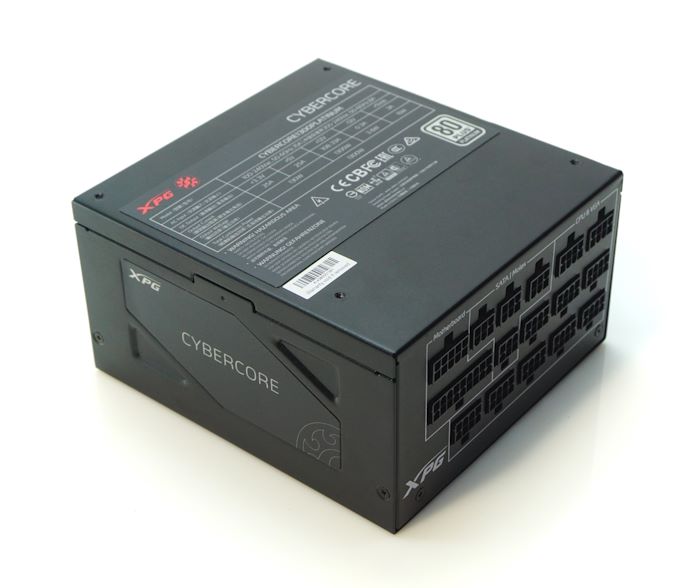 XPG heavily advertises their collaboration with Nidec, turning it into one of the core features of the Cybercore PSU. Deservedly, having a very good cooling fan is important, especially for a PSU where it will have to contend with some very warm temperatures. Nidec's dual ball bearing cooling fan may be a little on the loud side but it undeniably is one of the most reliable DC fans ever made. Regardless, this is not what is truly unique about the Cybercore series PSUs – not by a long shot.
The truly unique part of the Cybercore series is the new CWT platform that they are based on. The new platform is practically a game changer, as it significantly reduced the space requirements for >1 kW designs while also adding digital control. The new platform is also able to meet the Intel ATX version 2.52 requirements. Although CWT's older platform probably could meet many of the same metrics – sans the new requirement for >60% efficiency at 2% load – a better low load efficiency is a significant advantage with modern systems, as their power requirements drop vastly while they are idling. The new platform, in conjunction with XPG's choice of parts, makes the 1300W version of the Cybercore series exceptionally efficient, easily meeting the 80Plus Platinum certification requirements.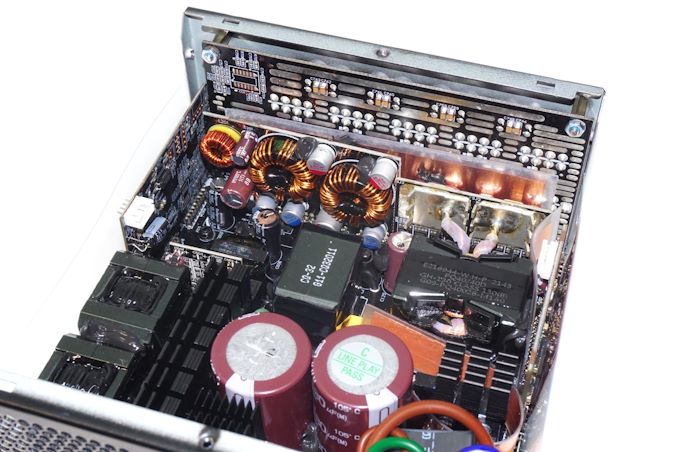 Overall, the performance of the XPG Cybercore 1300W PSU is very good. It does not break any records, but it does not disappoint either. The XPG Cybercore delivers good power quality regardless of its load, ensuring the stability and longevity of the components it is powering. It also stays quiet while it is lightly loaded, allowing gaming systems to be built will only be meaningfully audible while gaming. The very high efficiency allows the PSU to maintain reasonable temperatures, even while its fan is turned off and it has to operate inside very warm environments.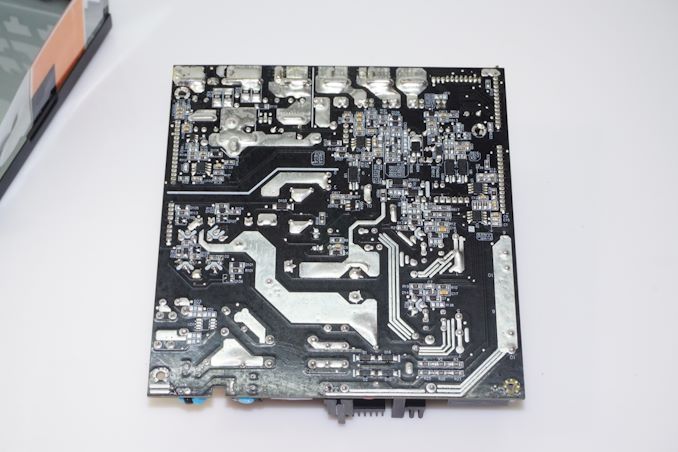 Although it's not so much a unique trait nowadays, another very important characteristic of the XPG Cybercore is its exceptional quality. From its Nidec fan and down to the least important passive components, the XPG Cybercore is made using top quality parts. We could not spot a single component whose supplier we would classify as mediocre. Similarly, we could not find any significant design or assembly imperfections to speak of. The XPG Cybercore is built to last and that is why the company casually backs it up with a ten-year warranty.
The XPG Cybercore 1300W PSU is not without competition in its price range, but its true rival is today's PC market. With graphics cards scarce and very expensive, few are currently building high performance gaming PCs, greatly reducing the pool of potential buyers that XPG can draw from. Consequently, the $299 MSRP is not unreasonably high for the power output and features of the PSU, although we expect that once retail availability improves, street prices will come down significantly due to the very stiff competition at this price range.