Mid-range Performance Tests
Leading off our Mid-range Performance tests, we'll see what happens with 1024x768 and AA and AF turned up. For the 6600/x700 class, the NVIDIA part has a slight (negligible) lead, while the x850 does offer higher performance than the 6800 Ultra. This setting is playable for all these cards.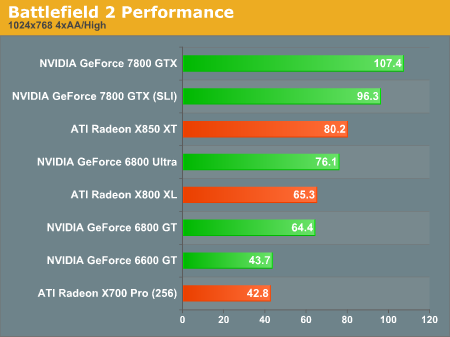 As for our next test, mid-range cards still run 1280x1024 very well, though we would recommend against enabling AA for anything beyond 1024x768 without a higher end part. This really seems to be the sweet spot for this range of performance, but we have tests reflecting higher resolutions as well. For the higher end cards, the 7800 obviously leads the pack while the SLI solution is still CPU limited without AA/AF turned up. The ATI x850 XT leads the 6800 Ultra, and only increases its lead when we look at AA/AF numbers. But that's not to say that one or the other feels better when playing at this resolution.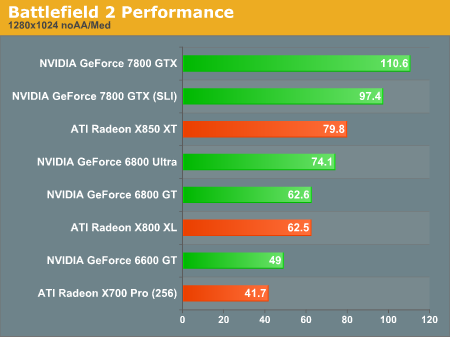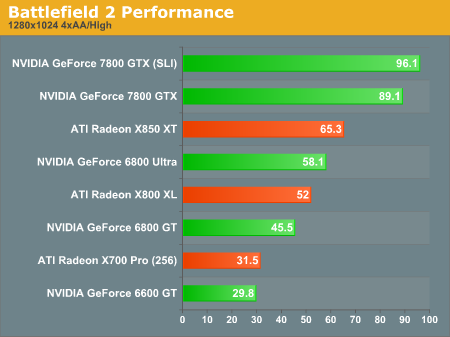 Moving up to 1600x1200 puts performance in a tight position. The mid-range cards become unplayable with AA/AF turned up, and even without filtering extras, the frame rate is a little too low for a serious gamer. The high end cards are pushed a little harder here and we see more separation between the 7800 GTX and everything else. This time, the battle between the X850 XT and the 6800 Ultra is closer, but AA/AF still pushes the numbers in favor of the ATI part.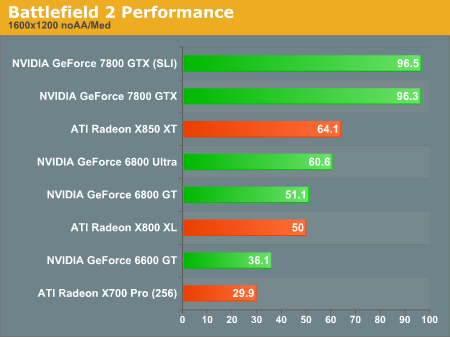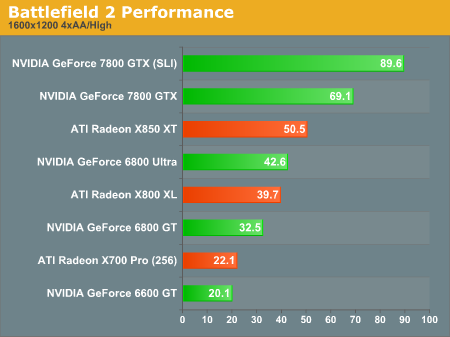 We are going to reiterate our assessment that mid-range cards be run at either 1024x768 with AA/AF or 1280x1024 (1280x960 for a 4:3 res) without AA. Personal preference will come into play here, but the playability of either offers no tangible advantage in our experience.