Complete Automation of Manufacturing
The Kingston plant is completely automated through the assembly process. Workers don't really touch components again until the final Quality Assurance checks.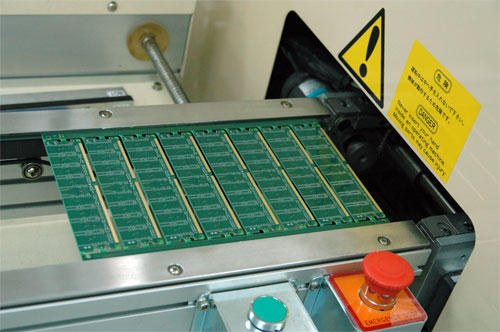 8-up DIMM blanks were machine loaded.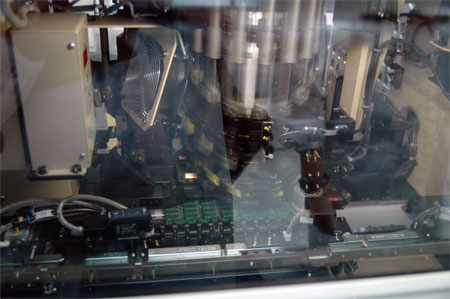 Then high speed chip inserters behind glass load memory chips in the blank PCB.
The filled PCB then passes through SMT-soldering stations that secure the surface mount chips to the PCB.
Quality Assurance is in play at every step of the process. At this point, the soldered DIMMs pass through an optical inspection station.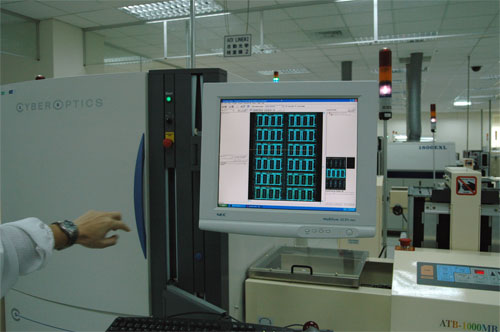 Every board and chip is automatically examined for integrity of the soldering. Poor or suspect products get dropped from the line for further testing.