System-Wide Testing and Gaming
For our system wide tests, we had time to go through Geekbench 5, PCMark, and GFXBench. For workload based testing, we see performance uplifts with the S8g1, and it is a noting that here we tested PCMark with both performance mode on and off, which gave a +10% increase in the score – we've seen this before running PCMark on both Arm and x86 devices where turbo and favored cores can have large effects on scores. By contrast, GB5 scored the same.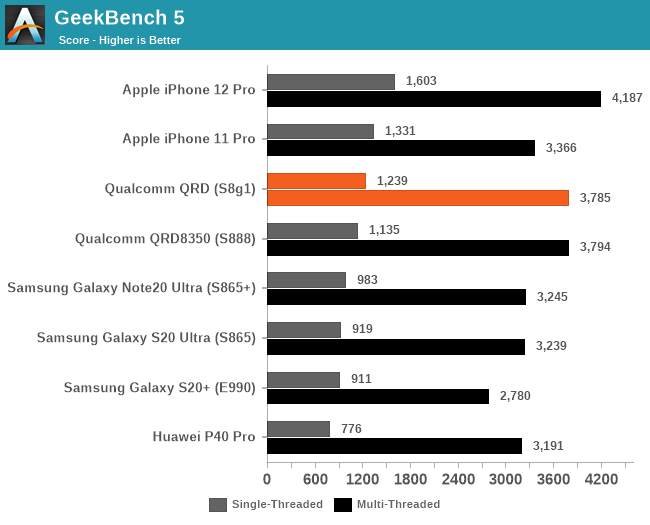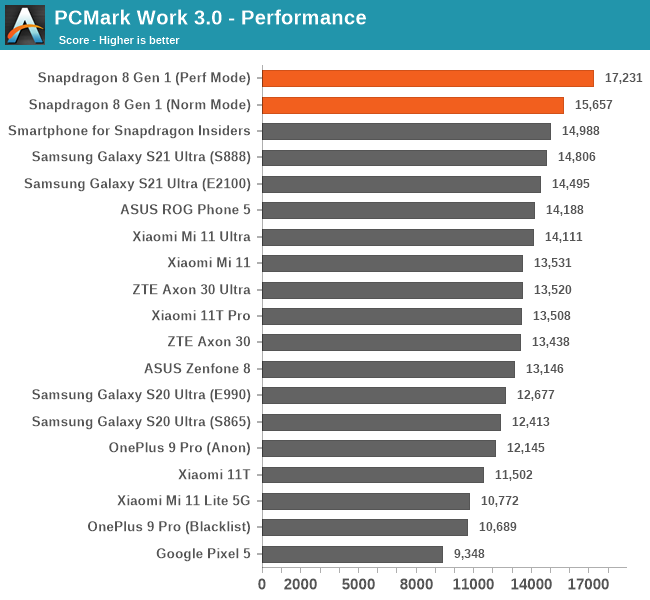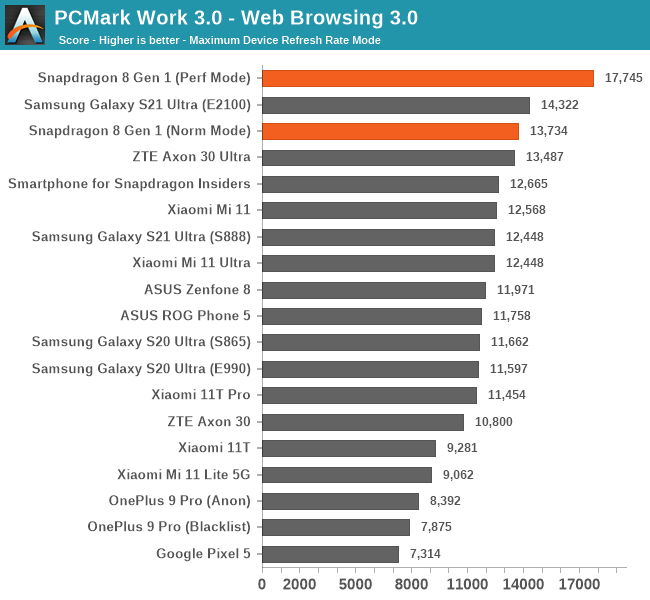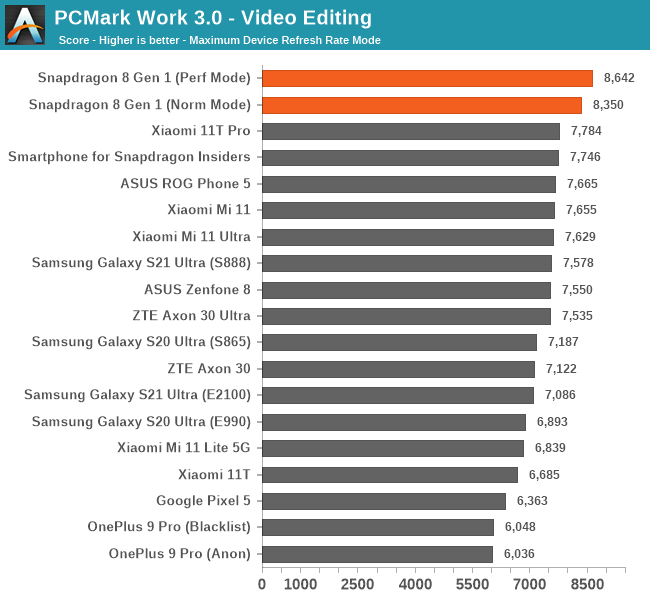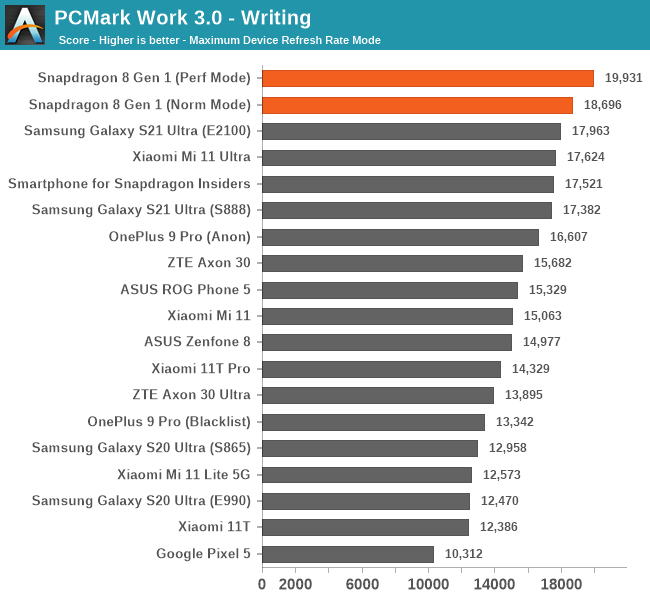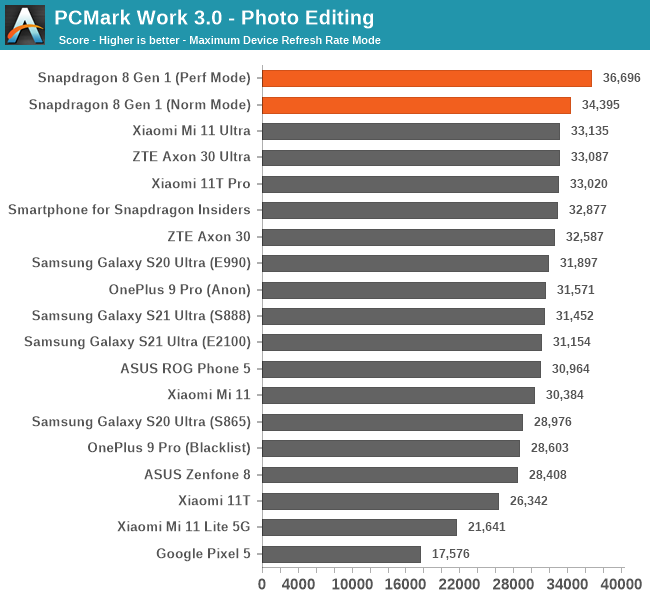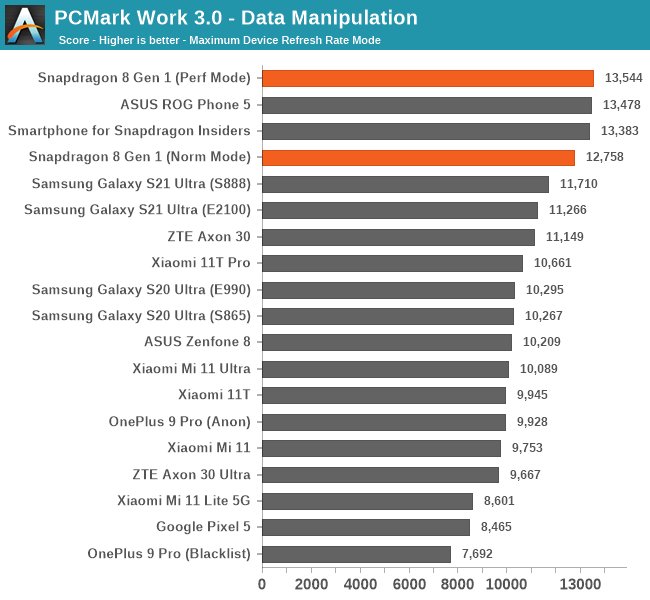 In our PCMark tests, it's clear who the new ruler of the roost is.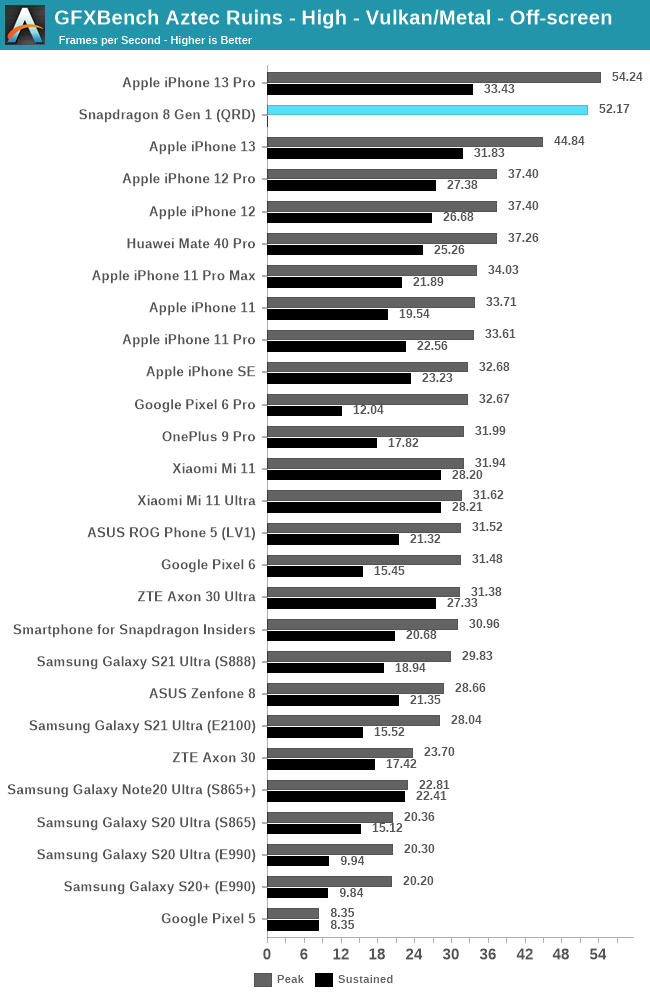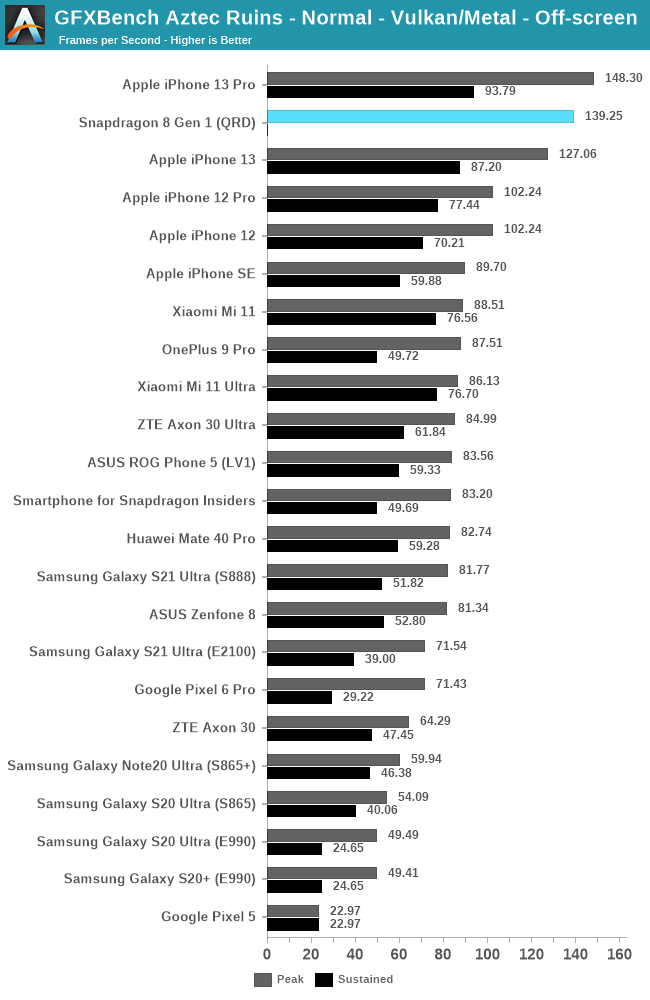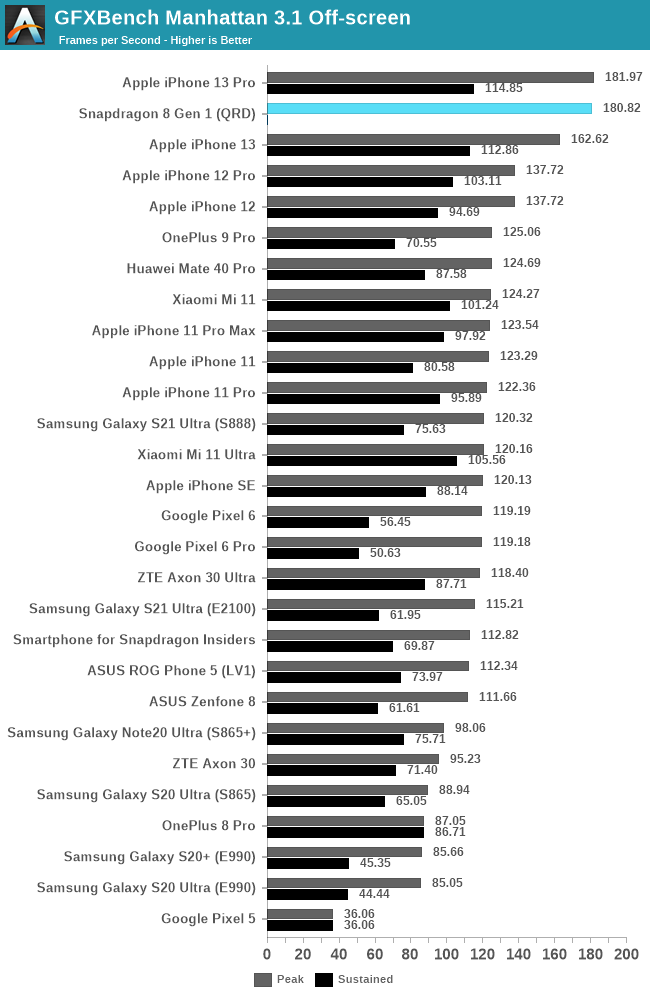 On the graphics side, Qualcomm's new number-less Adreno that is advertised as being 'new from the ground up (but we won't tell you how)' again offers generational improvements for next year's Android flagships. Qualcomm historically also offers better graphics performance per watt, so we'll have to wait until we get the devices on hand to showcase that data. But overall, the gains in these tests show a large +50% performance jump over previous generation S888 graphics performance. In 2022, we'll have MediaTek's flagship trying to aim for the same market but based on the Mali GPU, and graphics is an area that Qualcomm historically outpaces Mali designs quite easily. The only serious competitor in this space is Apple.