DDR2-1000
There is a subtle, but clear shift in the Memory manufacturers that we saw from standard DDR to high-speed DDR2. Now that roadmaps from AMD are showing a move to DDR2 early in 2006, the big news and new speed bumps seemed to be coming in the DDR2 arena.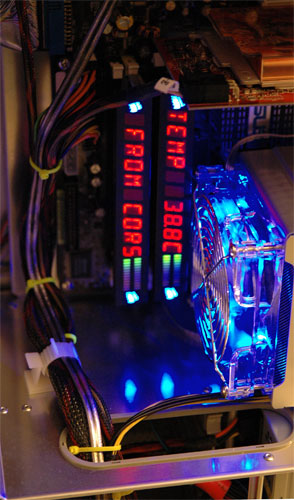 The XPert line continues and refines the LED information display that was first introduced by Corsair at CES in January.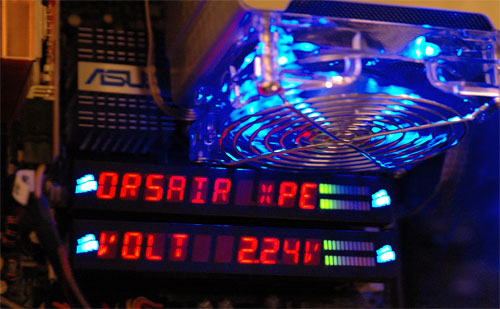 This is Corsair's first official DDR2-1000 memory. AnandTech reached DDR1066 with this same Corsair memory/Asus combination when the Asus P5WD2 Premium was first introduced, so we know that Corsair performs very well on this outstanding Asus 955x motherboard.
OCZ did not have an official suite at Computex, but they were also showing a DDR2-1000 memory in meetings with the media.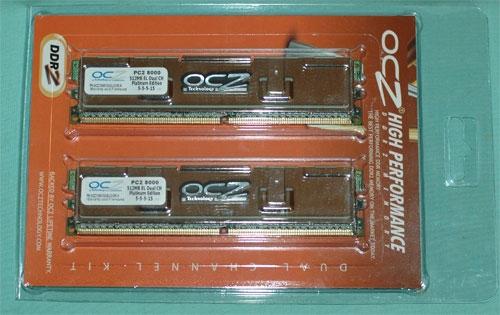 OCZ PC2-8000 (DDR2-1000) was introduced the week before Comdex and many of the larger review sites already have samples of the PC2-8000 modules for evaluation.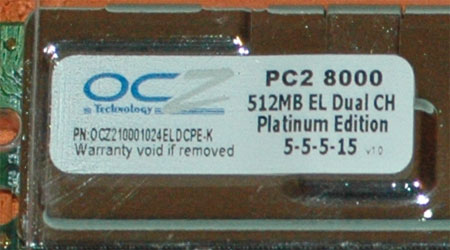 Thus far the improvements in performance from high-speed DDR2 have been pretty small on the Intel chipsets. We are hoping DDR2 coupled with the on-processor memory controller of the Athlon 64 will be a different animal.
Geil was showing their latest DDR2 running at DDR2-1066 speed, with an error-free demo cycling Memtest-86.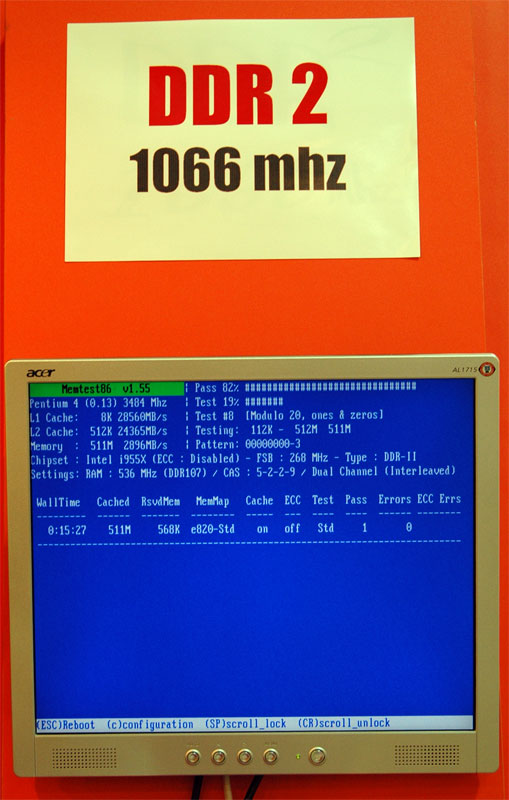 As we saw in our first tests of the new Intel 955x, a very few Micron modules can reach DDR2-1066, but the percentage that can hit DDR2-1066 from current production is likely to be extremely small. Very few can be binned to operate with stability at that speed. We have also shown in the past that single-sided DIMMs, like 256MB DIMMs, overclock better in almost every case than double-sided DIMMs like the more often used DDR512MB DIMMs. Geil's DDR2 performance was helped by demonstrating with single-sided DDR2 modules.