Apple and Intel, Together at Last
Around 30 minutes into the keynote, Steve Jobs put up this slide: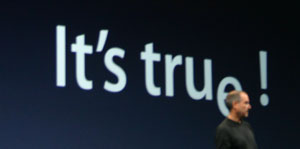 The slide started half an hour of discussion on Apple's move to Intel's x86 processors. Starting in the middle of 2006 and being mostly complete by 2007, Apple will move from the PowerPC architecture to Intel's x86 architecture. In fact, the entire WWDC 2005 keynote was running on a 3.6GHz Pentium 4 system running OS X 10.4 (Tiger).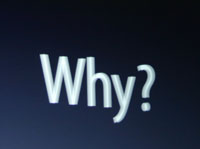 The reason? According to Jobs, the PowerPC roadmap would not provide the performance that Apple needed going into the future.
The most ironic part of it all? Apple's biggest reason for moving happens to be performance per watt, where according to Apple, Intel will significantly outperform the PowerPC starting in 2006 and moving forward: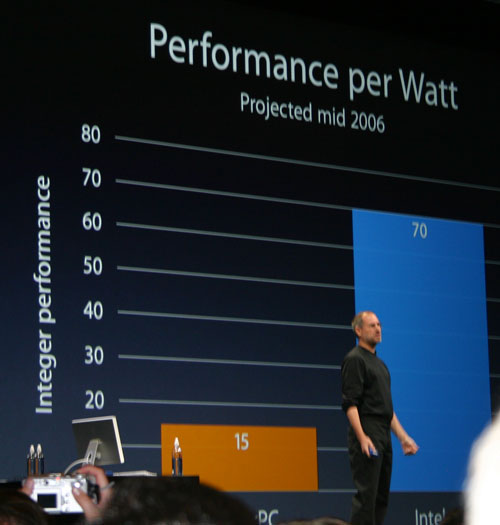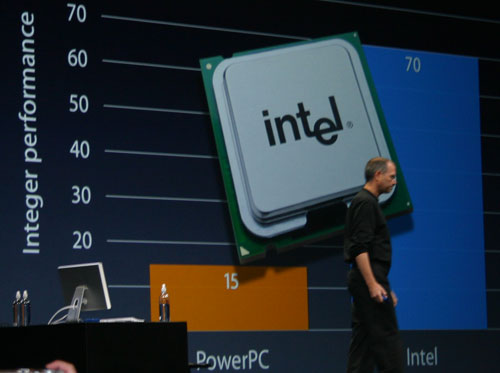 Why is that ironic? Because all AnandTech readers know that presently, AMD provides far better performance per watt than Intel. During the keynote, Steve never mentioned whether or not you'd be able to run non-Intel x86 processors on the new port of OS X. We'd guess that AMD CPUs would have no problem running, but driver support for AMD platforms may not necessarily be there.
Macs with Intel processors will be shipping by June 2006, and the transition will be almost complete by June 2007.