Performance Overview
We tested the Alienware system at both 1280x1024 and 1680x1050 (the panel's native resolution). As we can clearly see, the ATI Mobility Radeon X800 XT is no slouch when it comes to pushing pixels around. The 1280x1024 numbers are great, but on a notebook like this, everyone will want to run native resolution. Half Life 2 was tested using our custom coast_12 demo, and Doom 3 ran with 8xAF enabled (as we used High Quality mode for our tests).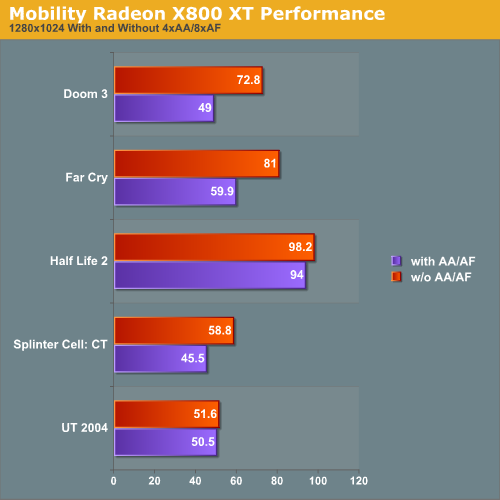 And at native resolution, we have very playable frame rates. We can enable 4xAA/8xAF on any of these titles and not have any problems. It would even be possible to run at higher resolutions with an external monitor, but the panel that comes with our tested system is definitely beautiful.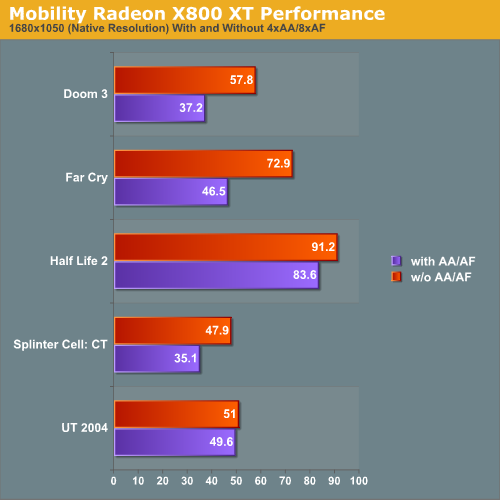 Comparing the Mobility Radeon X800 XT to desktop parts shows us just how powerful a part that we are dealing with. Our notebook even beats the desktop X850 XT in a couple of tests as our X850 XT numbers were run on slightly older drivers. Generally, this part will keep up with the highest end ATI desktop part with no problems.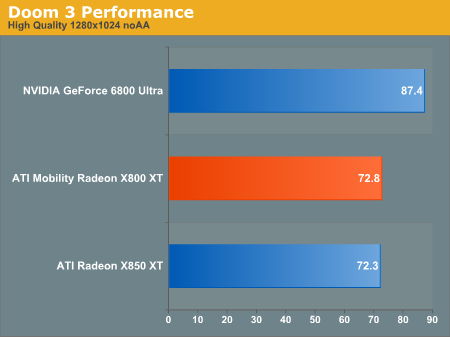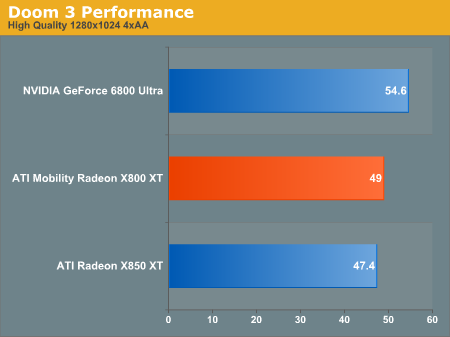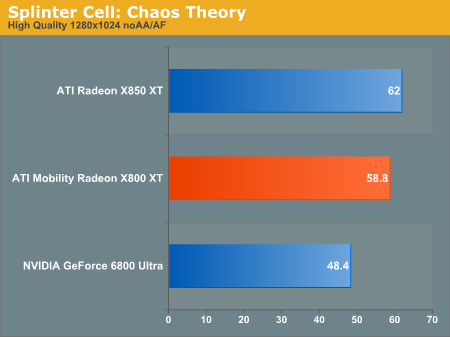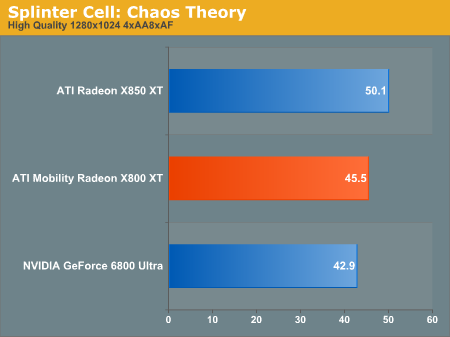 Quite impressive performance numbers, indeed.