CPU ST Performance: Not Much Change from M1
Apple didn't talk much about core performance of the new M1 Pro and Max, and this is likely because it hasn't really changed all that much compared to the M1. We're still seeing the same Firestrom performance cores, and they're still clocked at 3.23GHz. The new chip has more caches, and more DRAM bandwidth, but under ST scenarios we're not expecting large differences.
When we first tested the M1 last year, we had compiled SPEC under Apple's Xcode compiler, and we lacked a Fortran compiler. We've moved onto a vanilla LLVM11 toolchain and making use of GFortran (GCC11) for the numbers published here, allowing us more apple-to-apples comparisons. The figures don't change much for the C/C++ workloads, but we get a more complete set of figures for the suite due to the Fortran workloads. We keep flags very simple at just "-Ofast" and nothing else.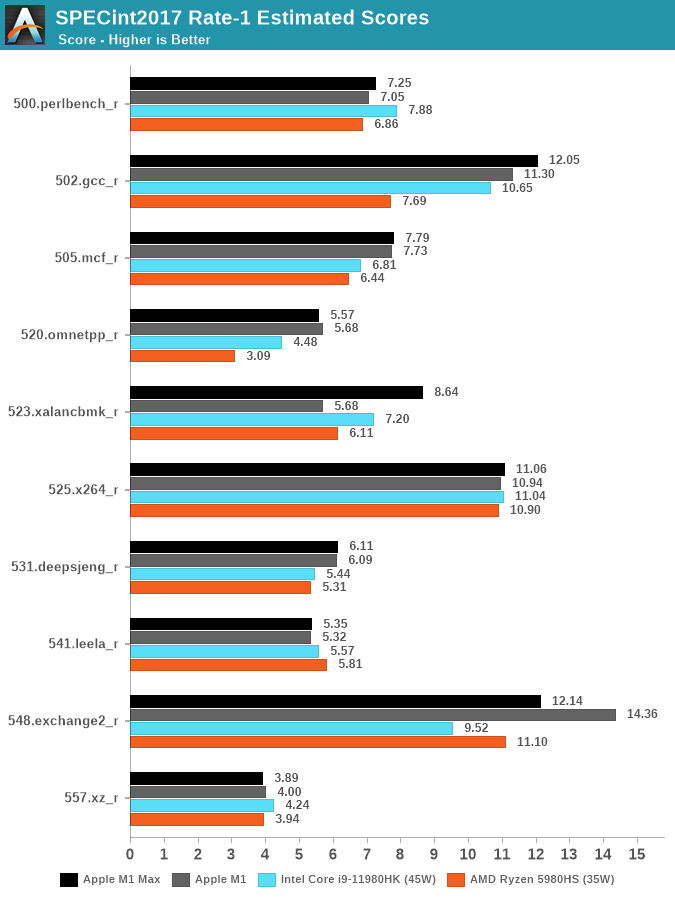 In SPECint2017, the differences to the M1 are small. 523.xalancbmk is showcasing a large performance improvement, however I don't think this is due to changes on the chip, but rather a change in Apple's memory allocator in macOS 12. Unfortunately, we no longer have an M1 device available to us, so these are still older figures from earlier in the year on macOS 11.
Against the competition, the M1 Max either has a significant performance lead, or is able to at least reach parity with the best AMD and Intel have to offer. The chip however doesn't change the landscape all too much.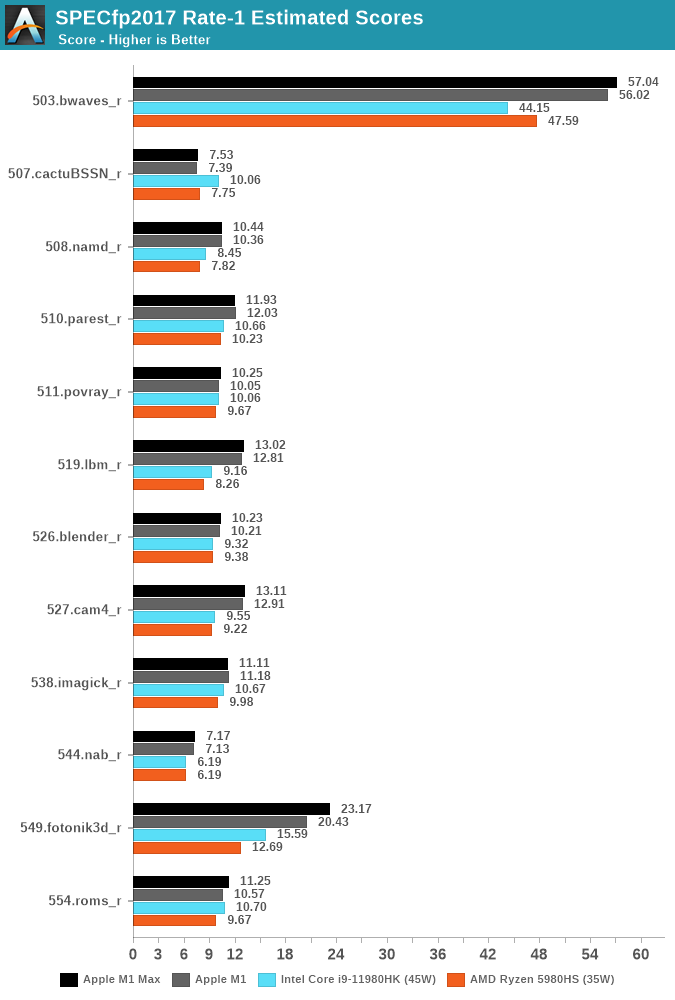 SPECfp2017 also doesn't change dramatically, 549.fotonik3d does score quite a bit better than the M1, which could be tied to the more available DRAM bandwidth as this workloads puts extreme stress on the memory subsystem, but otherwise the scores change quite little compared to the M1, which is still on average quite ahead of the laptop competition.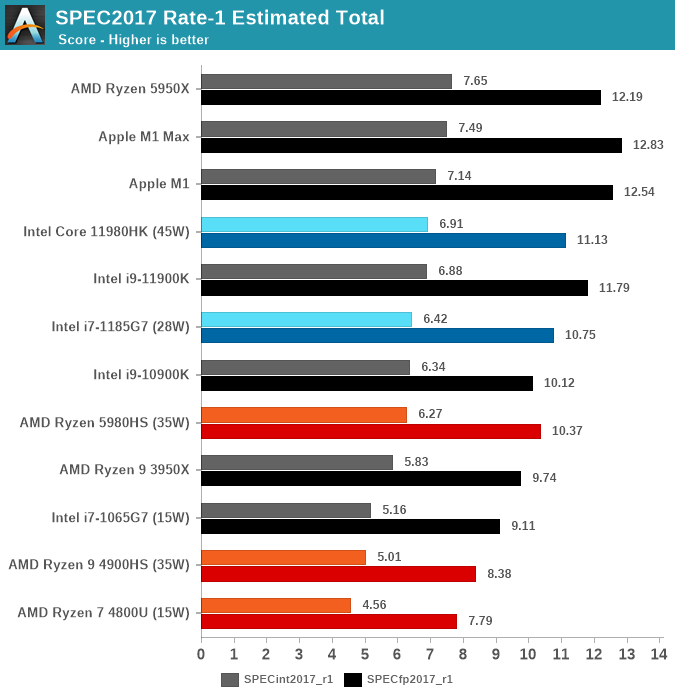 The M1 Max lands as the top performing laptop chip in SPECint2017, just shy of being the best CPU overall which still goes to the 5950X, but is able to take and maintain the crown from the M1 in the FP suite.
Overall, the new M1 Max doesn't deliver any large surprises on single-threaded performance metrics, which is also something we didn't expect the chip to achieve.