Overclocking Results Continued
Synthetic - GeekBench 5: Link
As a common tool for cross-platform testing between mobile, PC, and Mac, GeekBench is an ultimate exercise in synthetic testing across a range of algorithms looking for peak throughput. Tests include encryption, compression, fast Fourier transform, memory operations, n-body physics, matrix operations, histogram manipulation, and HTML parsing.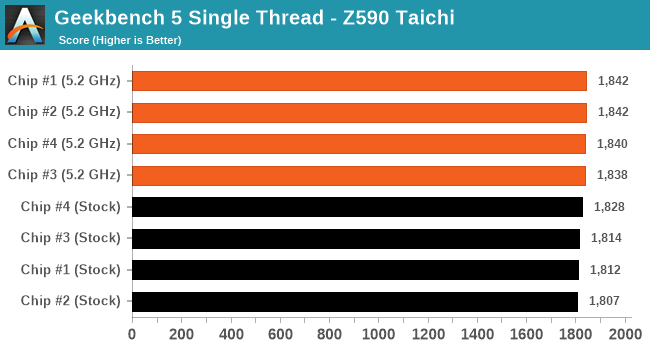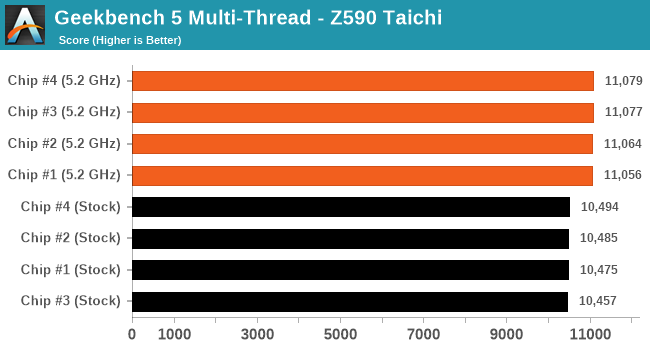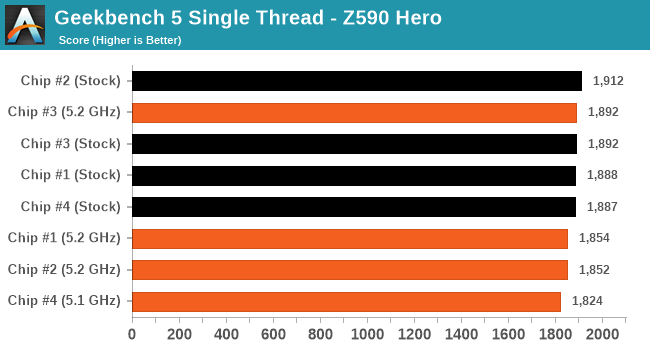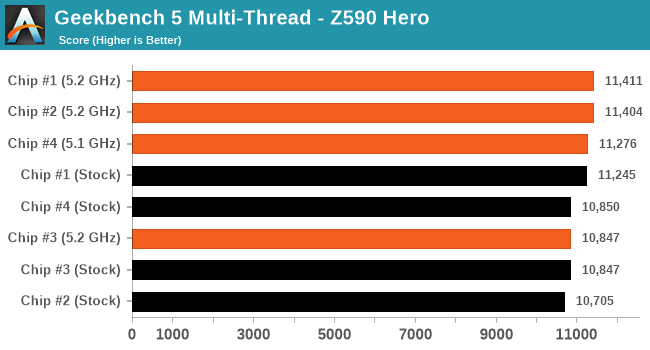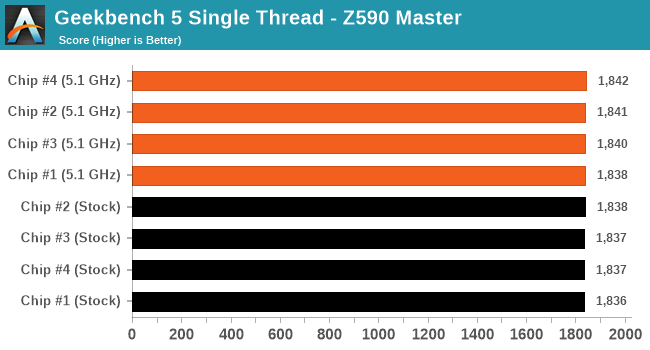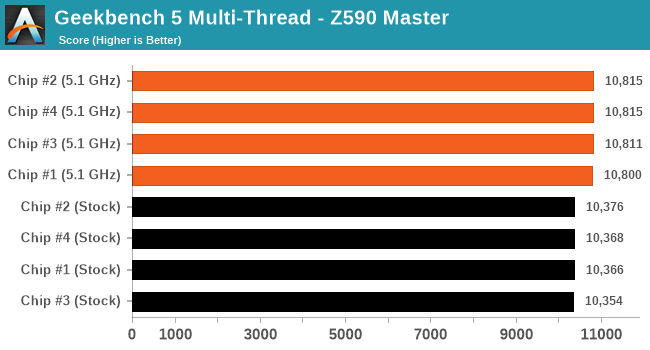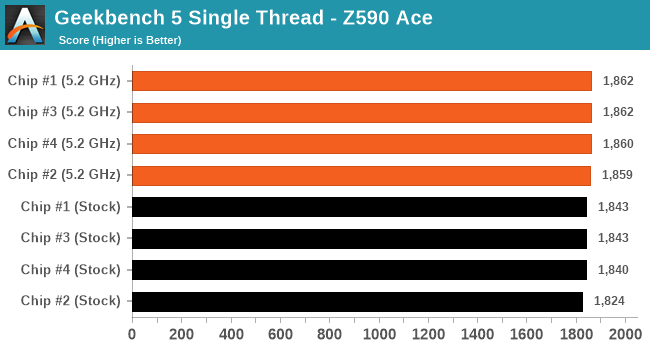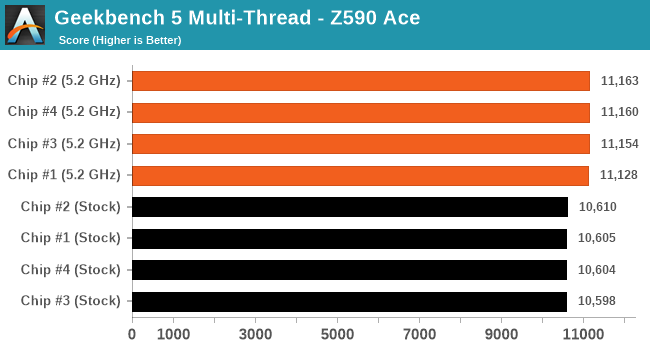 In the single thread element to the Geekbench 5 benchmark, we saw an overall gain of 0.1% which is marginal at best. However, in the multi-thread section of the benchmark, our overclocked results account for an average uplight of around 4.5%. Again, The reason why the ST values aren't popping here is because the stock CPU enables turbo with TVB to 5.3 GHz, whereas we are fixing each chip to 5.2 GHz all-core.
Gaming - Civilization (DX11)
Originally penned by Sid Meier and his team, the Civilization series of turn-based strategy games are a cult classic, and many an excuse for an all-nighter trying to get Gandhi to declare war on you due to an integer underflow. Truth be told I never actually played the first version, but I have played every edition from the second to the sixth, including the fourth as voiced by the late Leonard Nimoy, and it is a game that is easy to pick up, but hard to master.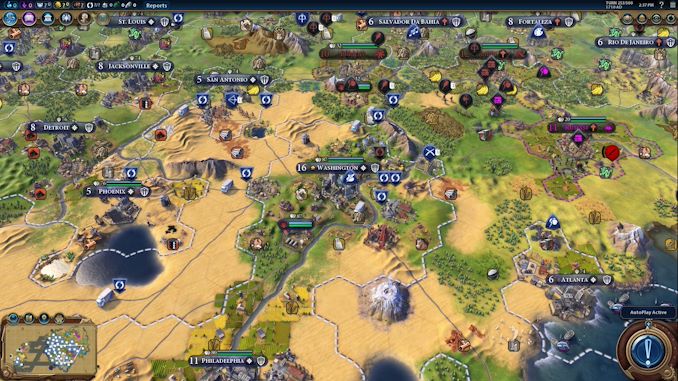 Benchmarking Civilization has always been somewhat of an oxymoron – for a turn based strategy game, the frame rate is not necessarily the important thing here and even in the right mood, something as low as 5 frames per second can be enough. With Civilization 6 however, Firaxis went hardcore on visual fidelity, trying to pull you into the game. As a result, Civilization can taxing on graphics and CPUs as we crank up the details, especially in DirectX 12.