Power Supply Quality
As part of our testing, we also check output parameters are within specifications, as well as voltage ripple and line noise.
Main Output
Load (Watts)
202.65 W
505.85 W
753.59 W
1001.78 W
Load (Percent)
20.27%
50.58%
75.36%
100.18%
Amperes
Volts
Amperes
Volts
Amperes
Volts
Amperes
Volts
3.3 V
2.27
3.39
5.66
3.39
8.5
3.33
11.33
3.31
5 V
2.27
5.13
5.66
5.08
8.5
5.06
11.33
5.01
12 V
15.1
12.14
37.75
12.13
56.62
12.05
75.5
12.02
Line
Regulation
(20% to 100% load)
Voltage Ripple (mV)
20% Load
50% Load
75% Load
100% Load
CL1
12V
CL2
3.3V + 5V
3.3V
2.1%
12
20
22
26
18
22
5V
2.25%
18
26
30
34
20
26
12V
0.92%
16
32
46
78
76
30
The electrical performance of the SilverStone SX1000 is good and within our expectations for an Enhance platform. Line filtering could use some improvement, as the voltage ripple figures are relatively high, with our instruments recording a maximum of 78 mV, 34 mV, and 26 mV on the 12V, 5V, and 3.3V lines respectively. These figures are adequate, but top tier units easily halve these values. Meanwhile line regulation is significantly better, with the 12V line maintaining a regulation factor of 0.9%. The regulation of the 3.3V and 5V lines is a little higher than 2%, which is enough for a modern design.
Conclusion
Unlike ATX PSUs, SFX designs have still seen significant development over the past few years. Not only has their power output increased considerably, but their overall performance dramatically improved as well. SilverStone is a company strongly focused on the R&D of small form factor cases (SFF), systems, and other related parts. They have several compact cases and products designed for high-end living room systems, including designs that were designed with gamers in mind. Therefore, their efforts to market the very best SFX PSUs available are not unfounded. The SilverStone SX1000 is a noteworthy milestone as it has a tremendously high-power density, delivering power that it would be difficult for a physically larger standard ATX unit to deliver about a decade ago.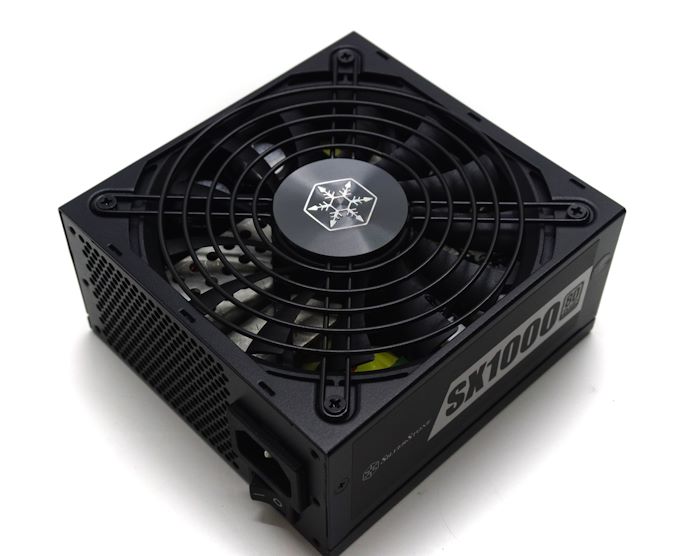 While the SX1000 is, for the moment at least, the most powerful SFX/SFX-L unit on the planet, its overall performance left us with mixed feelings. In some ways it feels as if it is a small step back from the SX800-LTI, a unit that delivered better energy conversion efficiency and power output quality. The electrical performance of the SX1000 is not bad at all – it does meet all 80Plus Platinum certification and quality standards with ease – it is just a little worse than its less powerful predecessors. It also struggles to maintain reasonable noise and temperature levels when the load is very high, even when the operating environment is relatively cool. However, due to the possibility of high internal temperatures, the designer is using very high-quality components so that they will not be thermally stressed. This bodes well for the quality and longevity of the SX1000, as these components will perform very reliably under normal operating conditions.
Much like most top-tier SFX units, the SX1000 is struggling to find its identity in the retail market. Its SFX-L design limits its compatibility with SFX cases and there is no adapter to install it inside an ATX-compliant case either – in which case, the length of the cables could be a problem. It is powerful enough and has enough connectors to power a top-tier motherboard and two graphics cards, yet such motherboards and two cards will not fit in the vast majority of SFX-L compliant cases. Only an SFX case designed to hold a top-tier Micro ATX motherboard and four slots' worth of graphics cards would be a reasonable match for the SX1000.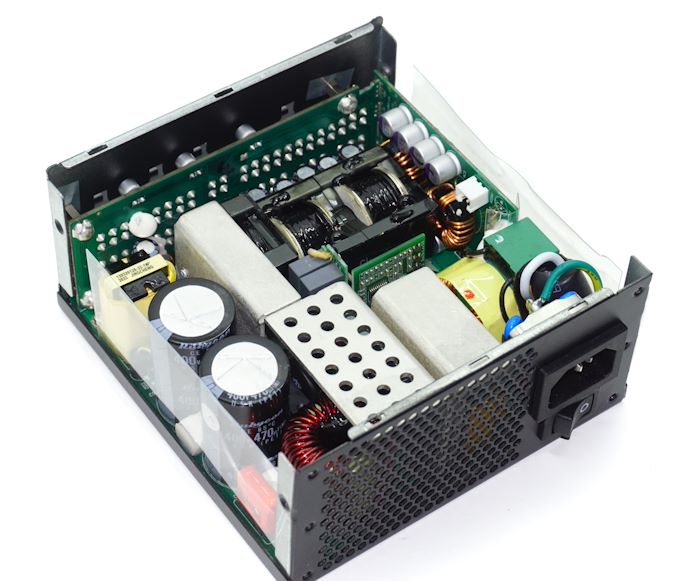 The creation of a powerful gaming small form factor PC for the living room is the heartfelt desire of every serious gamer. Still, few are determined (and deep-pocketed) enough to be able to justify an aesthetically elegant and compact gaming PC with a flagship graphics card in it. Nevertheless, SilverStone's latest PSU is designed to specifically target that small, yet existent, segment of the market. More pragmatically, perhaps, it could also be used to power systems with a single high-end graphics card while operating near its half capacity, offering top efficiency and reliability. However, the very high retail price of $366 at this writing severely limits the market potential of the SX1000, as only users who do not care about having a budget when building a PC would purchase it.