Playstation 3 Storage and Outputs
The PS3 will support a number of optical storage media, but fundamentally the PS3 will be a Blu-ray machine.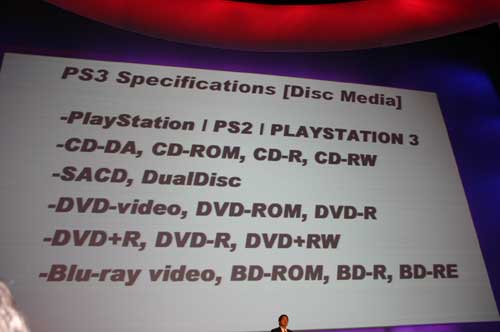 The PS3, like the Xbox 360, will feature a removable 2.5" HDD. No word on size.
The Playstation 3 will also have a two port GigE router according to the presentation, as well as built-in Wi-Fi 802.11b/g.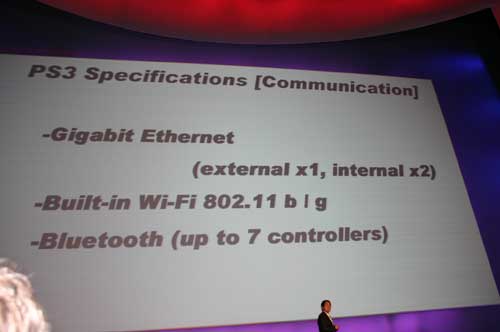 The PS3 will support up to 7 controllers using its internal Bluetooth controller (compared to Xbox 360's 4 controller support). The implication is that PS3 will use Bluetooth wireless controllers by default.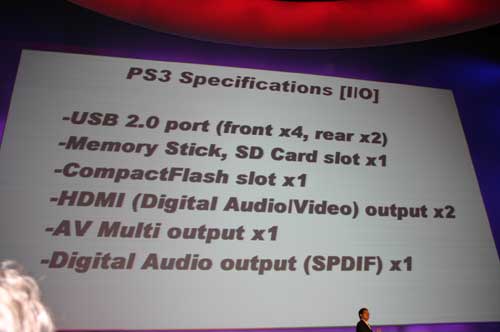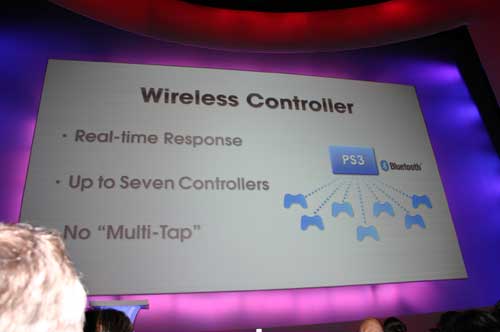 You will also be able to connect to the PS3 using a PSP over a WiFi connection.