Wolfenstein: Enemy Territory Performance
With this test, every game but HL2 has the 32MB 64bit TurboCache supporting 128MB of RAM running at 350/700 clock speeds leading the pack.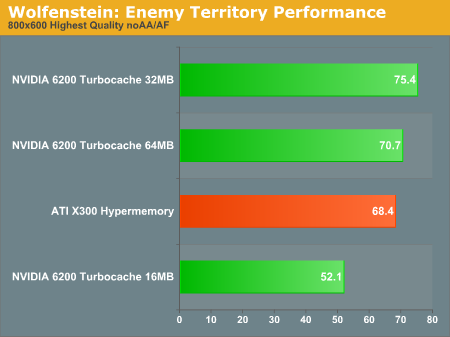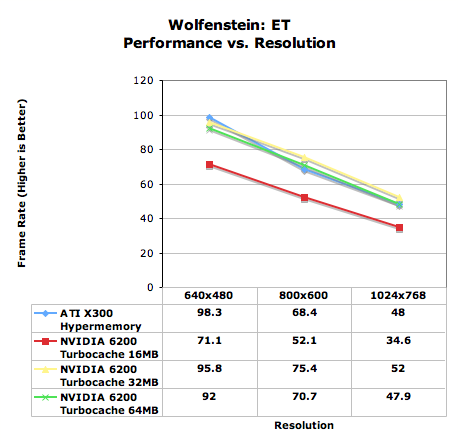 Interestingly, when we enable AA and AF in this game, we see a change in the performance leadership. The ATI card comes back to the top in this test.