Intel's 955X Chipset
With pricing out of the way, let's have a look at the 955X chipset itself.  The Intel slide below provides a good overview of the chipset: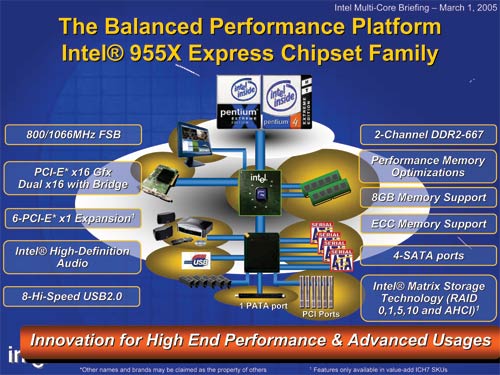 For the most part, the features are pretty straightforward, but there are a few interesting points.  Note that Intel shows support for dual PCI Express x16 slots with the use of an external bridge, meaning that motherboard manufacturers could effectively offer SLI support on 955X platforms.  We firmly believe that Intel will introduce support for SLI once both ATI and NVIDIA have introduced their SLI technologies.  It has yet to be seen how Intel will implement this bridged dual x16 solution and whether it will be a true dual x16 setup, or two x8 slots like NVIDIA's SLI.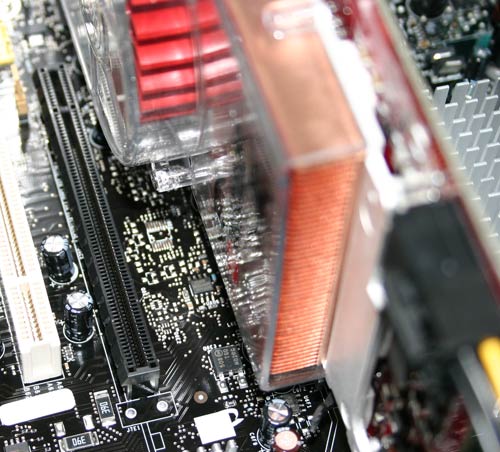 The board that we used for this review actually featured two x16 slots, but only one was a true x16 slot - the other was a x4 slot with a x16 connector.