SPEC - Single-Threaded Performance
Single-thread performance of server CPUs usually isn't the most important metric for most scale-out workloads, but there are use-cases such as EDA tools which are pretty much single-thread performance bound.
Power envelopes here usually don't matter, and what is actually the performance factor that comes at play here is simply the boost clocks of the CPUs as well as the IPC improvement, and memory latency of the cores.
The one hiccup for the Xeon 8380 this generation is the fact that although there's plenty of IPC gains to be had compared to previous microarchitectures, the new SKU is only boosting up to 3.4GHz, whereas the 8280 was able to boost up to 4GHz, which is a 15% deficit.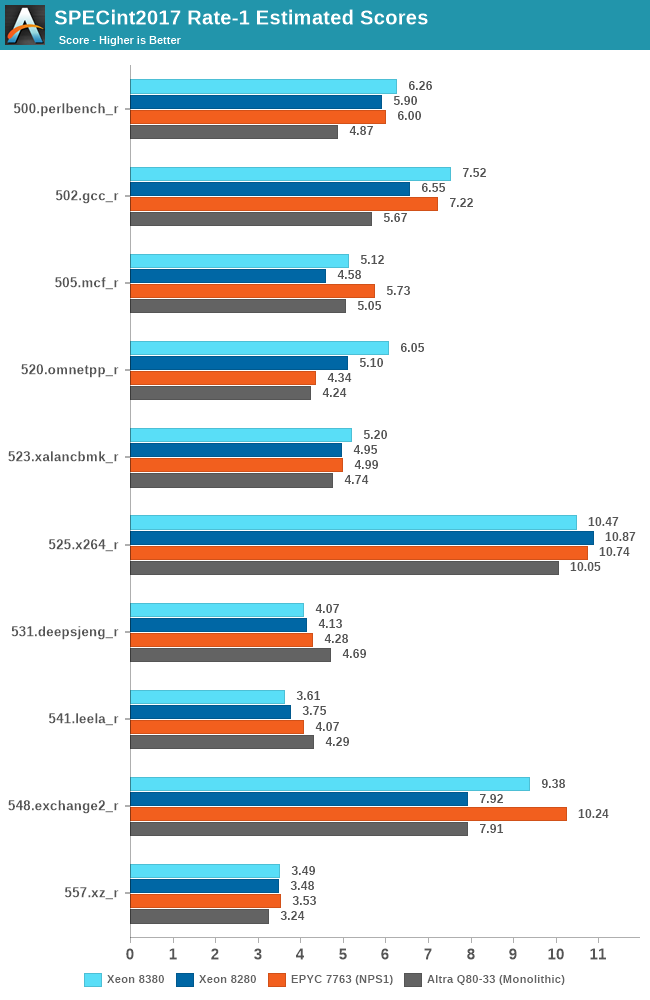 Even with the clock frequency disadvantage, thanks to the IPC gains, much improved memory bandwidth, as well as the much larger L3 cache, the new Ice Lake part to most of the time beat the Cascade Lake part, with only a couple of compute-bound core workloads where it falls behind.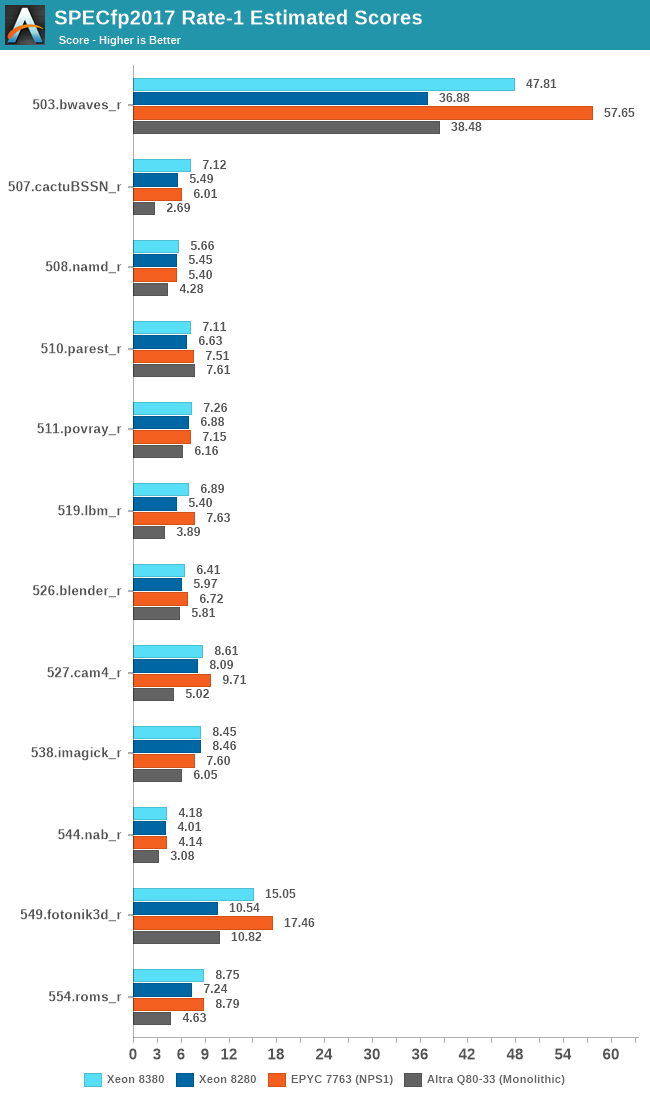 The floating-point figures are more favourable to the ICX architecture due to the stronger memory performance.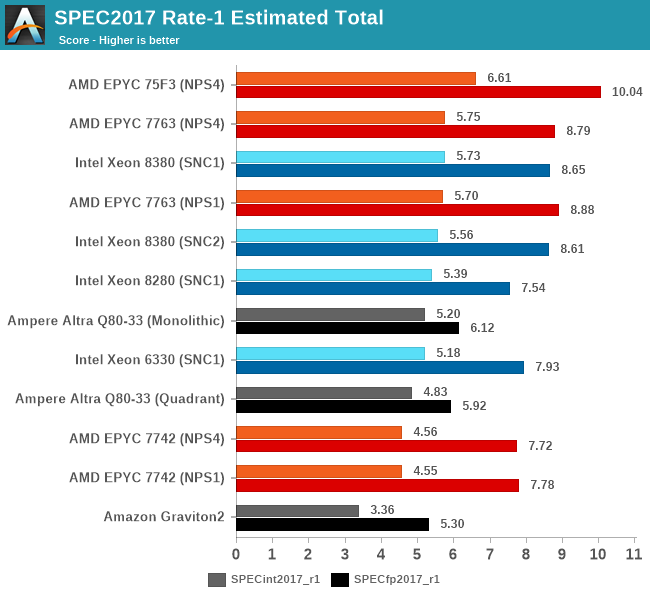 Overall, the new Xeon 8380 at least manages to post slight single-threaded performance increases this generation, with larger gains in memory-bound workloads. The 8380 is essentially on par with AMD's 7763, and loses out to the higher frequency optimised parts.
Intel has a few SKUs which offers slightly higher ST boost clocks of up to 3.7GHz – 300Mhz / 8.8% higher than the 8380, however that part is only 8-core and features only 18MB of cache. Other SKUS offer 3.5-3.6GHz boosts, but again less cache. So while the ST figures here could improve a bit on those parts, it's unlikely to be significant.