System Performance
Following our more in-depth review of the SoCs powering the S21 family, today we're focusing more on the general system performance and user experience. In many instances, this aspect of a device is defined by the software making good use of the available hardware capabilities more than the actual hardware itself.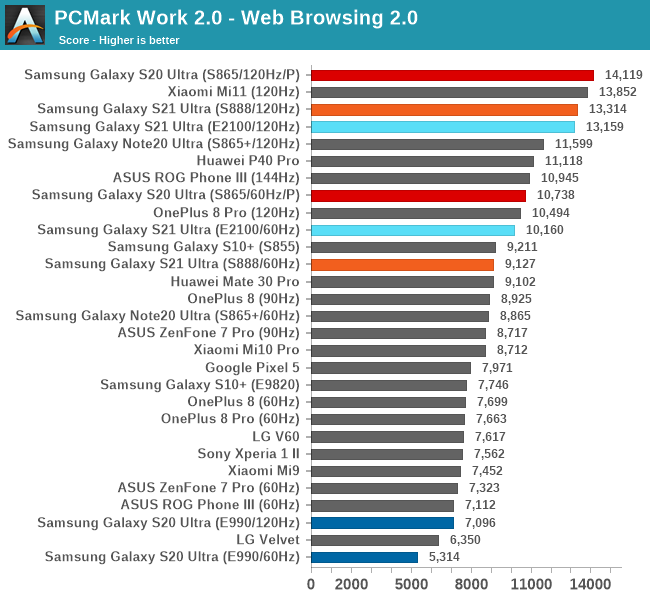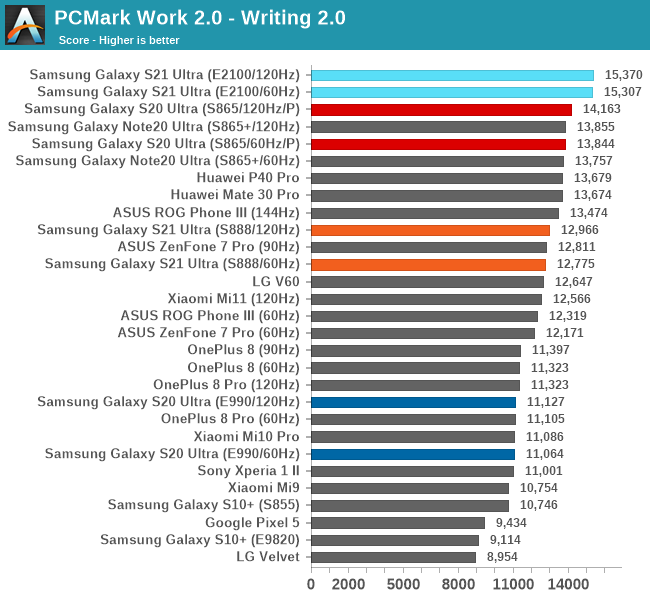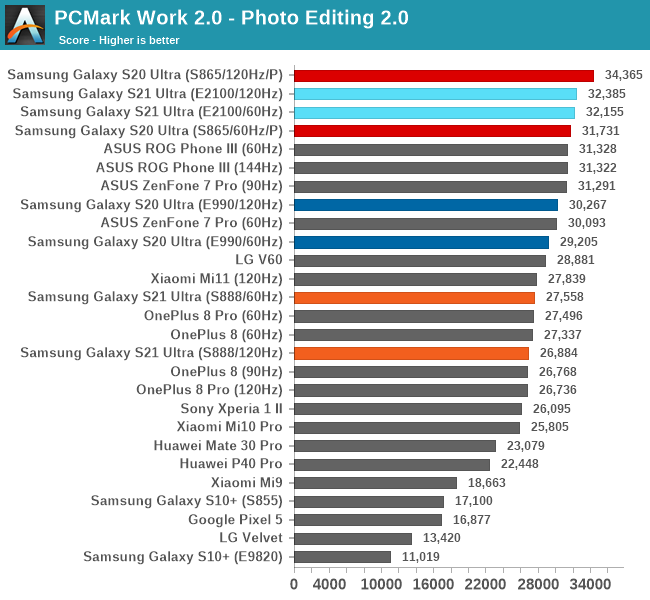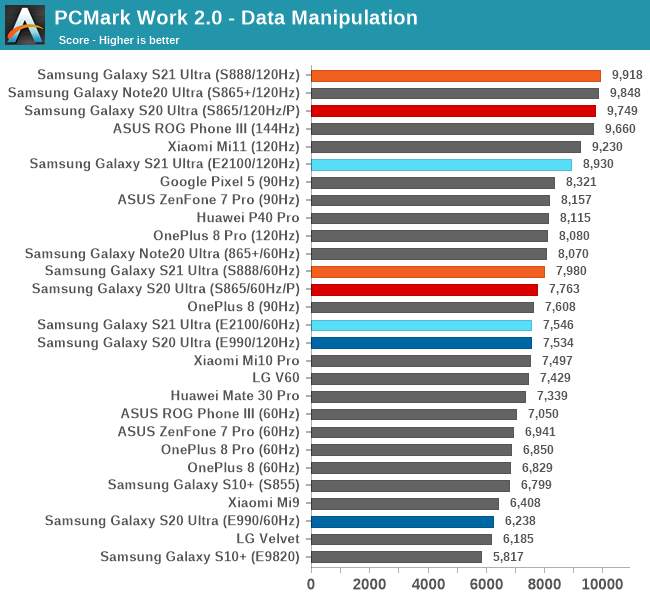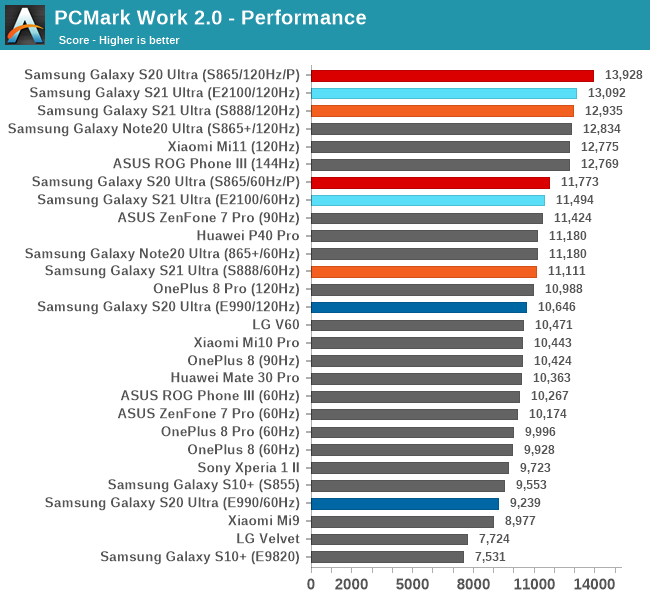 In the PCMark results, both the Exynos and Snapdragon S21 Ultras showcase massively impressive results. While the Snapdragon 888 variant of the S21 isn't all that much of a massive upgrade compared to the Snapdragon 865 powered S20 series phones, the new Exynos 2100 S21's are very much leaving its predecessors far behind.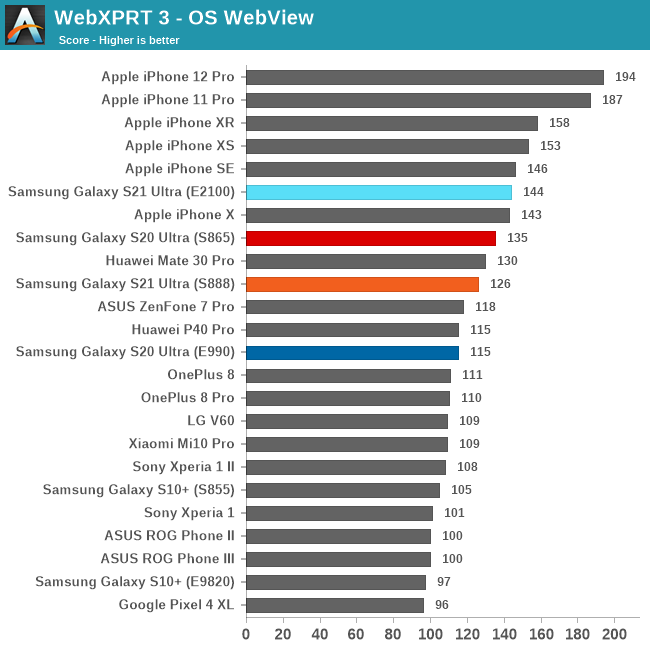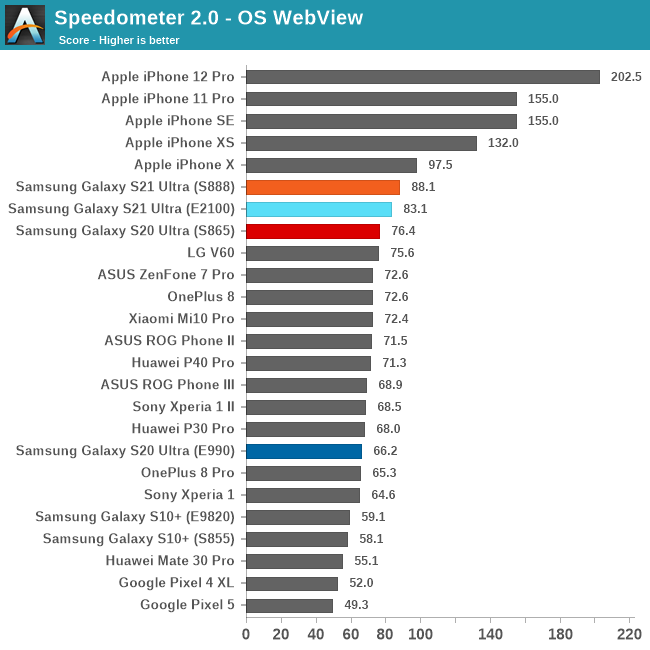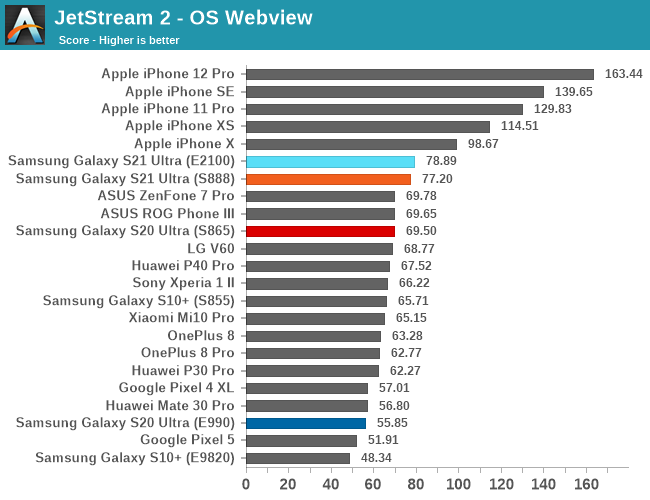 The web-browsing tests are showcasing similar results, with the Snapdragon S21's showcasing smaller generational boosts, while the Exynos S21 sees massive performance uplifts.
General Performance - Outstanding
In general, the performance of the new Galaxy S21 series this year is nothing short of outstanding. In terms of software optimisations and general responsiveness of the devices, they're practically perfect, and essentially the way the phones now behave is as optimal as can be achieved whilst still remaining reasonable with every-day power efficiency.
While the 120Hz mode last year came at a great cost in power efficiency, and I even personally opted to use 60Hz in everyday usage because of that, the new adaptive refresh rate displays on the S21 series, particularly the superior implementation on the S21 Ultra, means that most people will be able to enjoy this highly user-experience augmenting feature without any major drawbacks this year.