System Performance
System performance of the Mi 11 should be great given the new Snapdragon 888 SoC as well as the 120Hz screen. Of course, between different device vendors we can see slightly different variations as each company tunes their software stack different, so it'll be interesting to see how Xiaomi fares compared to what we've seen in the S21 series devices.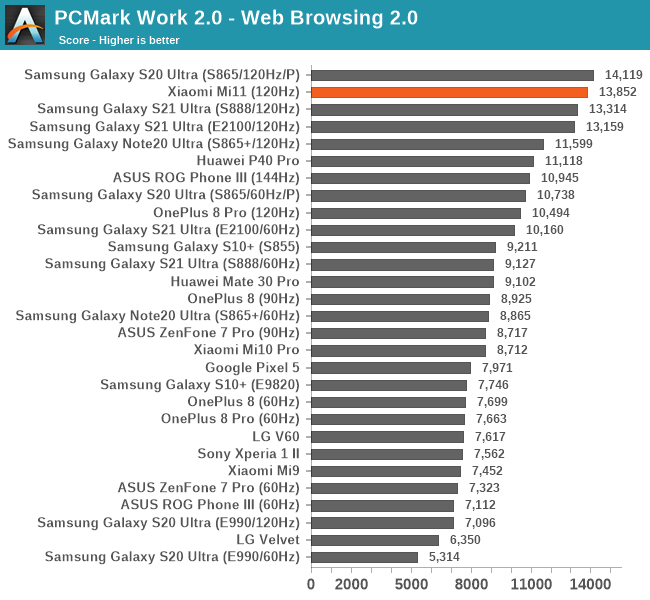 In the web, test the Mi 11 fares excellent and keeps up with the best performing devices in the market, signalling that the SoC is tuned quite aggressively in lighter workloads.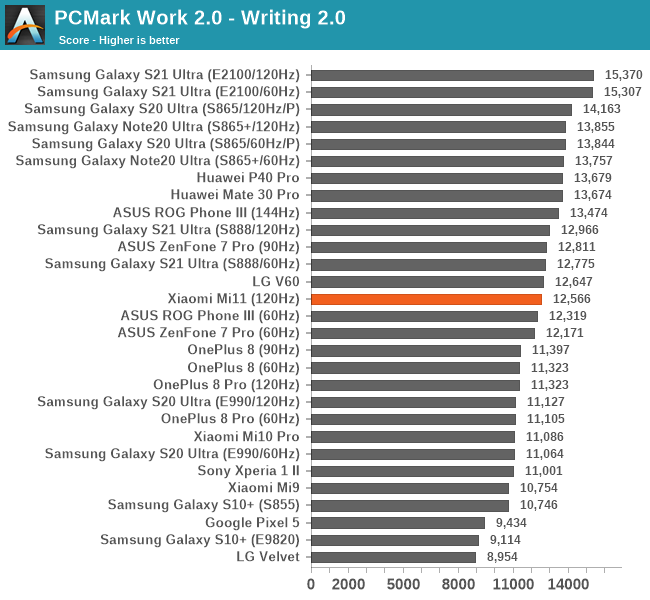 In the writing sub-test however, we're seeing that there are more differences in the stack and the device doesn't differentiate itself too much from most other Snapdragon 865 devices last year, trailing the new S21 phones.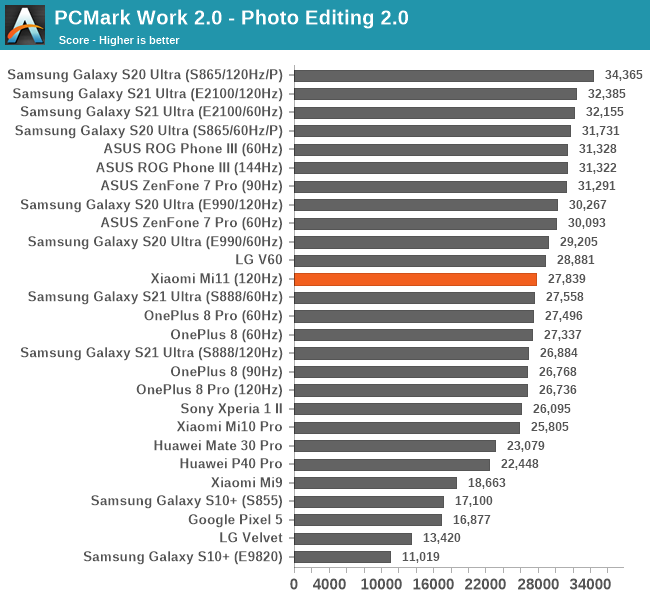 The photo editing score is in line with the S21 Ultra and its Snapdragon 888, both posting almost identical scores, which are a bit lower than that of S865 devices.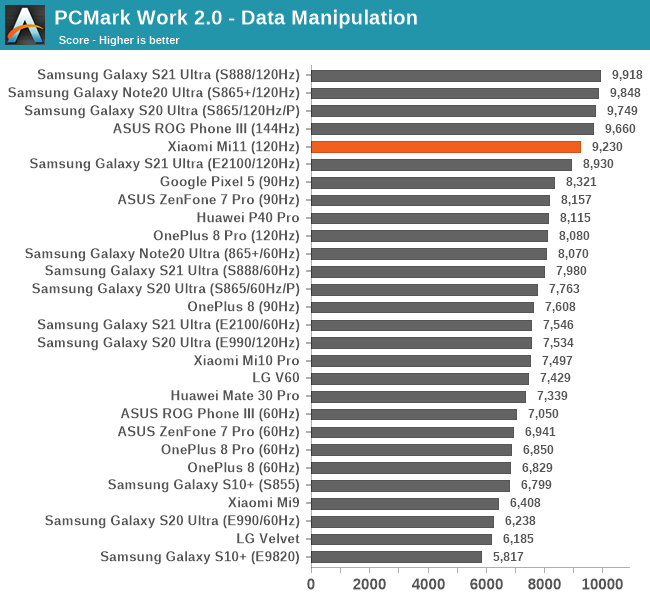 The data manipulation score is single-thread bound and the Mi 11 also comes in as one of the top-performing devices, even though there's small variations.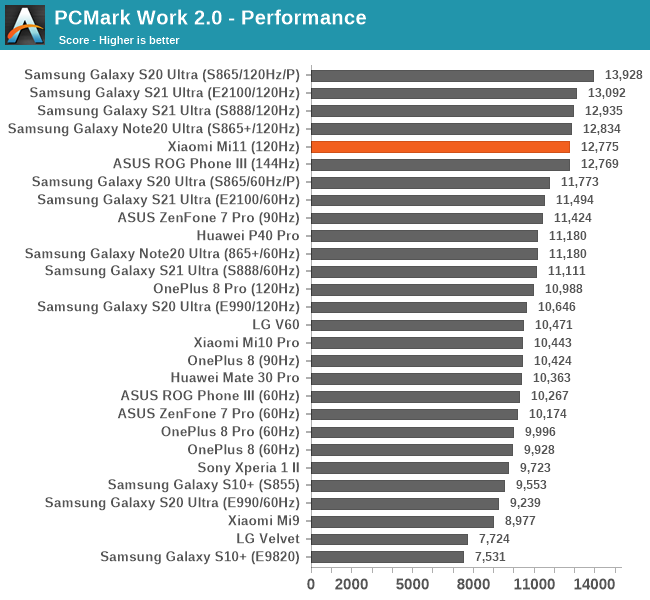 In the overall performance score in PCMark, the Mi 11 ends up with a great result.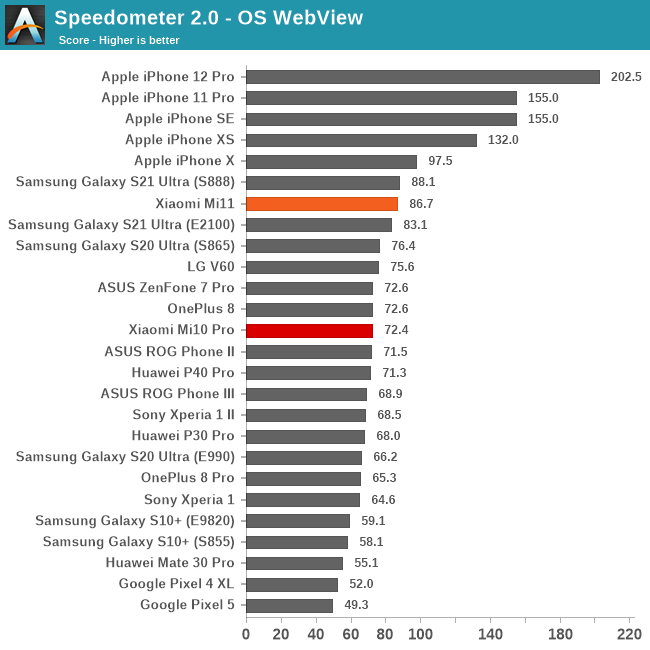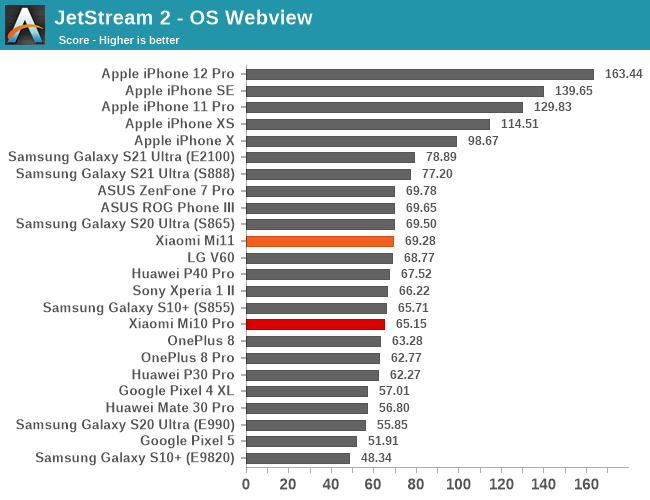 In the sustained Javascript browser benchmarks, the Mi 11 lands equal to the Snapdragon 888 S21 Ultra, although for some reason not in the JetStream 2 test.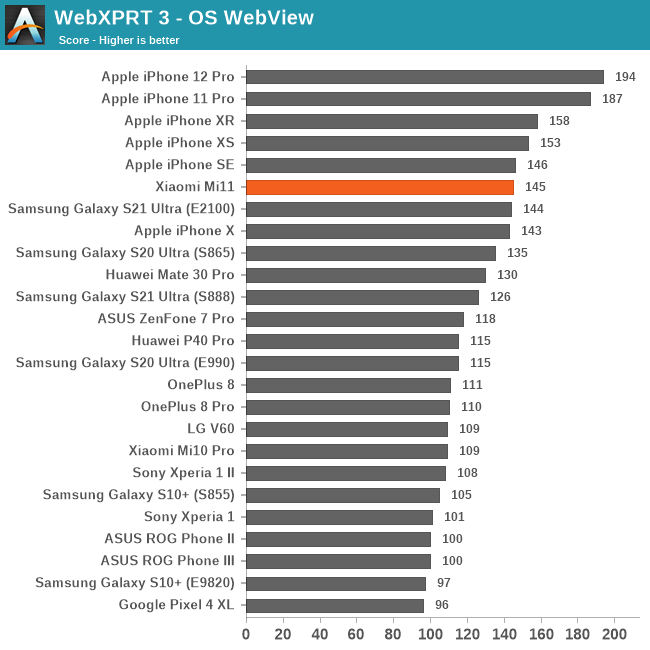 Finally in WebXprt 3 which is more sensitive to performance latency (how fast a CPU ramps up), the Mi 11 takes the lead amongst all other Android device, albeit only by a small margin.
Overall performance of the Mi 11 is excellent and is clearly a 2021 flagship device. The Snapdragon 888 SoC along with the 120Hz screen signify that you'll have amongst the best performing devices in the market, there's really not much more to add to that.