Xe-LP GPU Performance: Final Fantasy XIV
Despite being one number less than Final Fantasy 15, because FF14 is a massively-multiplayer online title, there are always yearly update packages which give the opportunity for graphical updates too. In 2019, FFXIV launched its Shadowbringers expansion, and an official standalone benchmark was released at the same time for users to understand what level of performance they could expect. Much like the FF15 benchmark we've been using for a while, this test is a long 7-minute scene of simulated gameplay within the title. There are a number of interesting graphical features, and it certainly looks more like a 2019 title than a 2010 release, which is when FF14 first came out.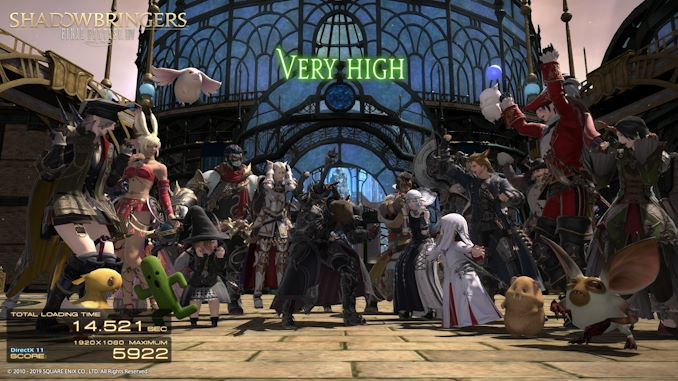 With this being a standalone benchmark, we do not have to worry about updates, and the idea for these sort of tests for end-users is to keep the code base consistent.


This is an easy win for Intel.