Introduction
When it comes to PC cases, we have always looked for the best in aesthetics, features, and performance instead of really taking into consideration the price of the product. We have seen $300 aluminum cases that will blow away the competition, but also clean out our bank accounts in the process. We have seen systems with fancy displays and light shows that almost always prove to be unnecessary in our everyday tasks.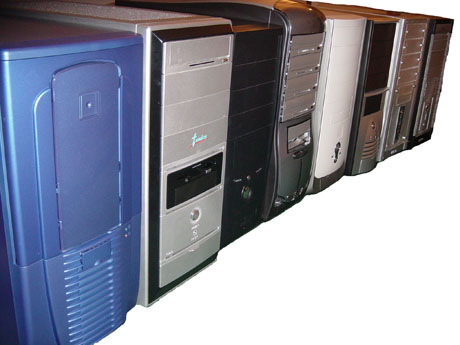 We didn't think that it was fair to our readers to look at higher priced cases when most of us just want something affordable that will do the job. Most of us don't need cool tool-less features or a lightweight all-aluminum body when we do not have the highest of high end systems anyway.
So, we're on a mission: to find the best case priced in a range that will allow us to save for hardware that really matters. We have taken eight randomly chosen cases from various manufacturers and summarized what we found. We guarantee that you'll be surprised at what we can acquire for a mere $20-$40.