GPU Performance
Gaming performance of the ZenFone 7 Pro is also very interesting as it represents a contrasting data-point from the same vendor which also offers a gaming-focused phone such as the ROG Phone III. Both phones also feature the higher performance binned Snapdragon 865+. In the ROG Phone III review we saw somewhat mixed results from the new SoC, so let's see how the ZenFone fares: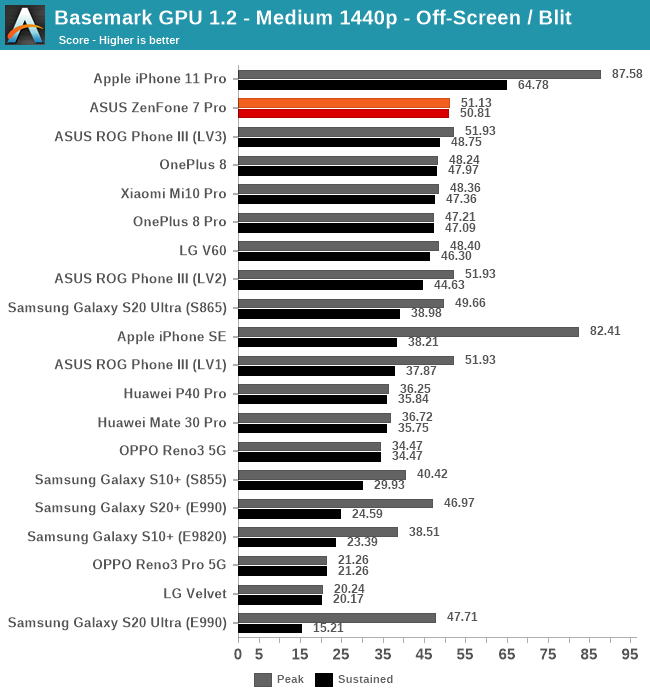 Starting off with Basemark GPU, the ZenFone 7 Pro performs quite excellently in terms of its sustained performance figures, with only a few fps of throttling after prolonged periods.
I've noted that the phone's peak skin temperature reached 44°C, which is still reasonable. In essence, it reaches about the same thermal levels as the ROG Phone III when that phone is set to its "Level 2 X-Mode".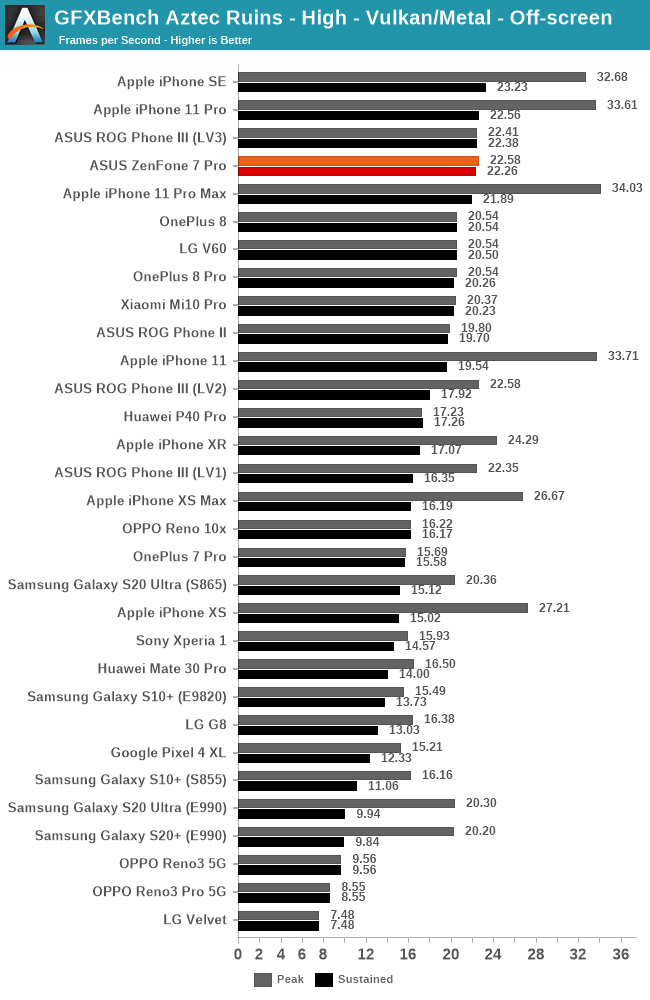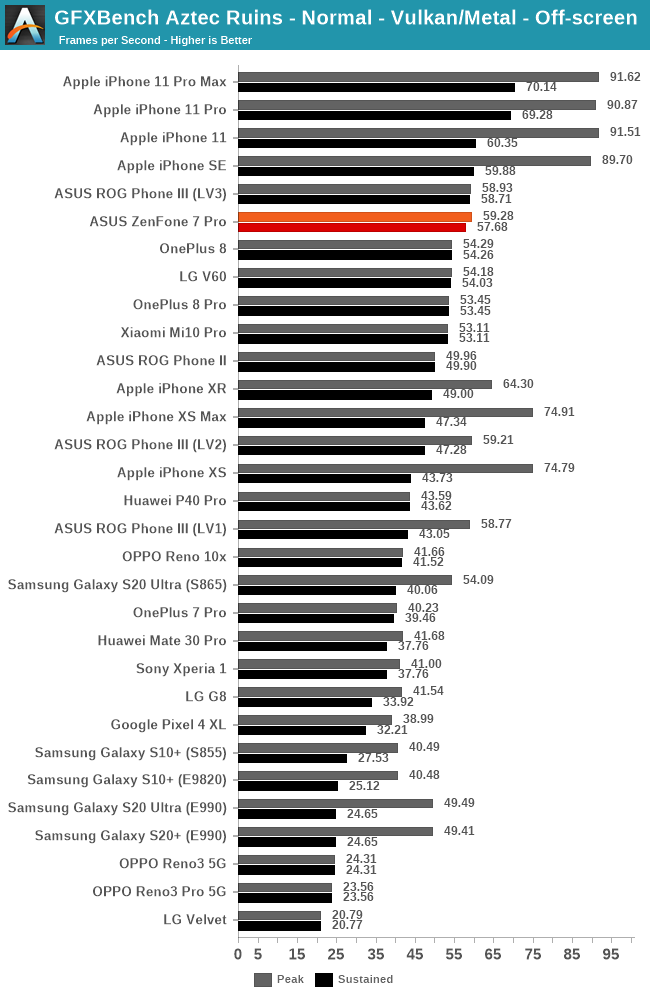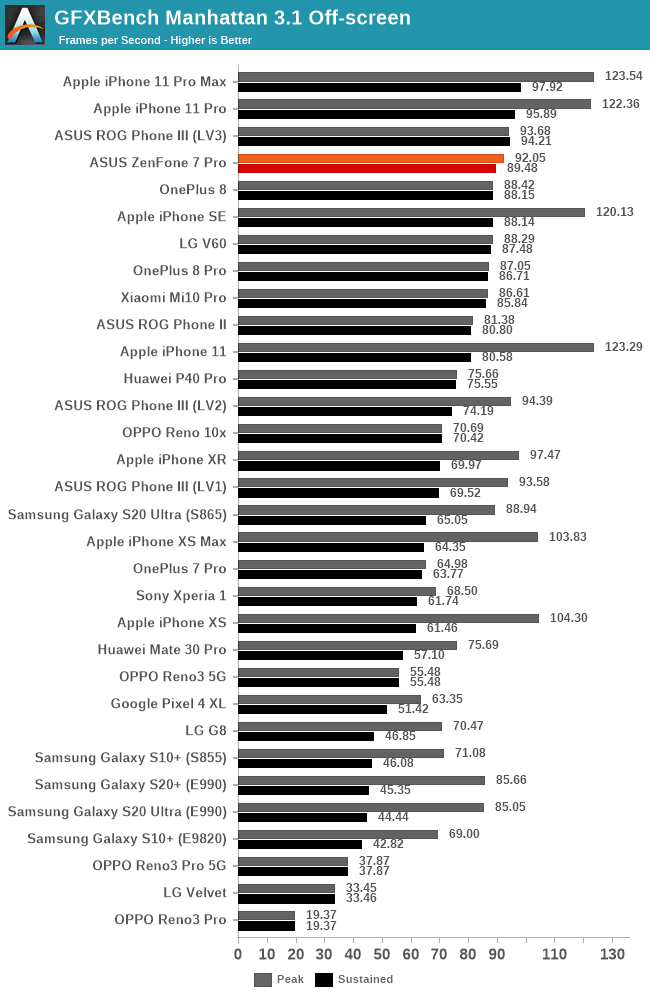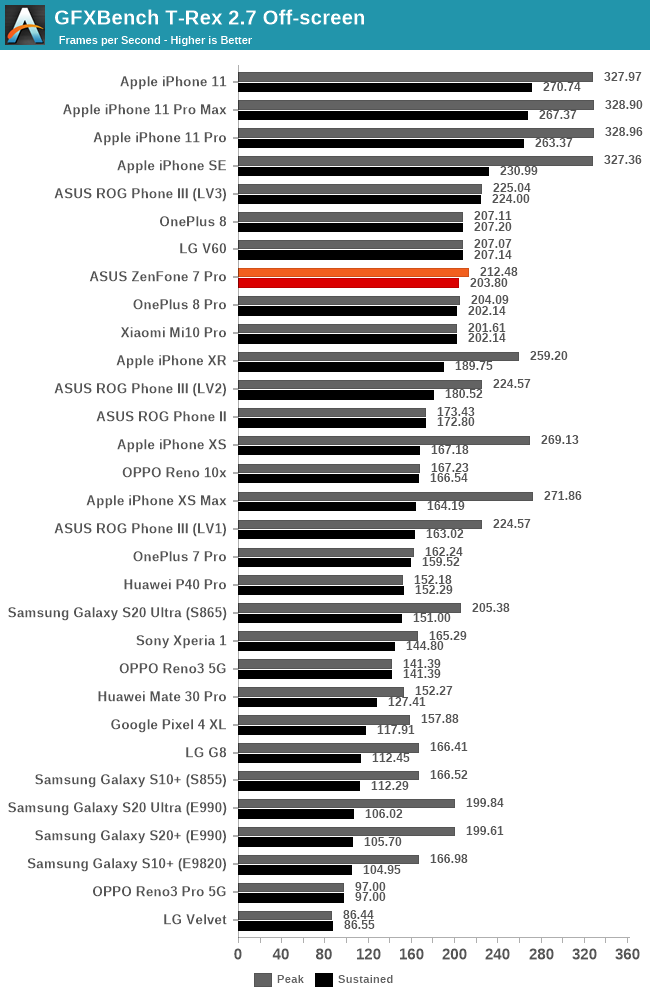 The rest of the GFXBench tests all showcased similar peak and sustained performance figures, strongly favouring the ZenFone 7 Pro.
Frankly speaking this is both a win for ASUS as the ZenFone 7 Pro performs very well, and sort of a self-goal, given that it essentially invalidates performance advantage aspect of the ROG Phone III.
As to why there's such a stark difference between the two phones, I'm not too sure, however the two devices have quite different motherboard layouts. The ROG Phone III has the SoC placed on a rather narrow motherboard to the side of the phone near the accessory USB-C ports, whilst the ZenFone 7 has it located on a bigger PCB that covers the top part of the phone underneath the cameras. It's possible that this simple location change allows for better heat dissipation on the ZenFone 7 Pro as the SoC is more centrally located inside the phone, thus making usage of more of the screen as a dissipation area.