MediaTek Clearly Wins - But Where are the Phones?
Today's article was meant to put better context behind the performance and power efficiency of the new MediaTek Dimensity 1000 series, and whilst the results weren't always clear-cut, in majority of scenarios the new chipset clearly outperforms its competition.
But the question is, what is its competition? Although MediaTek has positioned the D1000 as a flagship SoC, to date we still haven't seen the release of a device with the full-featured chipset at its maximum frequencies, and even the Reno3 5G that we've tested today only featured a lower-binned variant in the form of the D1000L.
Given the price of the Reno3 5G being cheaper than that of the Snapdragon 765G powered Reno3 Pro 5G and the new Reno4 5G, one can come to the conclusion that MediaTek's chipset is competing in the same, or cheaper price-range than the Snapdragon 765.
If we come to that conclusion, along with the fact that the MediaTek chipset outperforms the Snapdragon 765, that begs one question: why aren't there more Dimensity 1000 devices out there?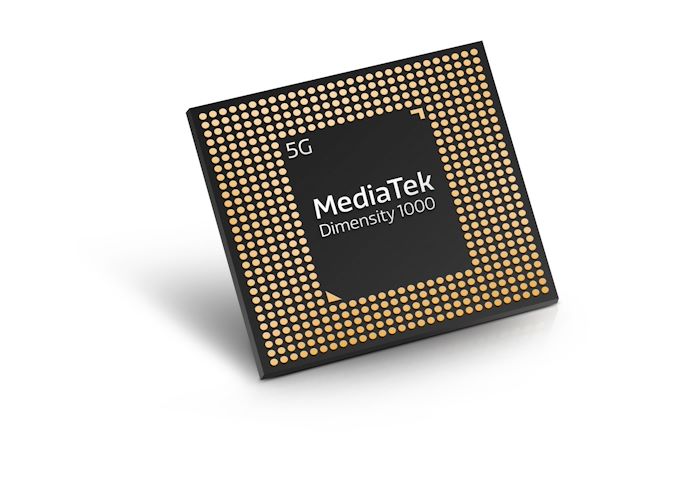 Although the MediaTek chip has been out for several months now, we still have only seen a handful of devices using it, while in recent months we've seen a ton of Snapdragon 765 devices being announced and released.
In a recent Q2 2020 earnings call, MediaTek had revealed that the company was only planning on starting to ship 5G smartphones internationally outside of China in Q3 of this year – a full 3 quarters after the initial introduction of the Dimensity 1000. That's actually a quite revealing strategy and probably serves as to an explanation why we haven't seen more design wins from the company – they simply weren't focusing on markets outside of China yet. That's quite the odd business decision with the only possible explanation that I can think is that they are severely wafer capacity limited as they fight for supply with Apple, Qualcomm and AMD, and that they're selling everything they're able to produce at the moment. Expanding production could possibly allow them to onboard more vendors and design wins.
With HiSilicon no longer being able to produce at TSMC, there's been rumours that Huawei might be able to fall back on MediaTek for their consumer smartphones, which would be quite an interesting combination and a tremendous opportunity for MediaTek – all assuming there's no regulatory troubles or hurdles.
As for OPPO's Reno line-up
The conundrum with writing about these phones as a western publication is that I have to make a distinction of what's available for most of our readers out there. In this regard, the international variants of the Reno3 and Reno3 Pro are just terribly bad value devices. The Helio P95 is simply a 2-year old SoC which had no business to be implemented in 2020 device. The focus market of these phones seems to be India where the Reno3 Pro is to be had for ₹28,000 (USD~375), which is still too much given its abysmal performance.
The Chinese Reno3 can be had in China for ¥2699.00 (USD~387) and offers tremendously better value as a device thanks to the Dimensity 1000L chipset. It's just a pity that's it's not officially available anywhere else, and that it's also being phased out in favour of newer models.
Finally, the Reno3 Pro 5G is interesting, and it's actually a pretty great device all in all. In terms of polish as a device, it's clearly above the other Reno phones, but also comes at an increased cost of around USD 520. In Europe and other markets, it's also officially available as the Find X2 Neo, but the price here lands in at 635€ at the time of writing. The issue I have here is I think that's also too expensive given what it delivers – less performance than comparable devices at this price-range. Other than its metal body, it's also being outshone in value by the OnePlus Nord – essentially its cousin that is most likely manufactured in the same factory or even the same production line, but only comes in at a more reasonable 399€.