GPU Performance
GPU performance between the different devices isn't something that you'd be able to guess just by looking at the specification sheets. On MediaTek's side, whilst the chip in theory has 9 physical GPU cores, in this lower-binned chip variant we only see 7 of them active, at around 700MHz.
Qualcomm's Adreno 620 is quite slower than what you'd expect from the SoC, as we saw the LG Velvet posting performance results that generally were 2.5x slower than the latest Snapdragon 865 flagship SoC.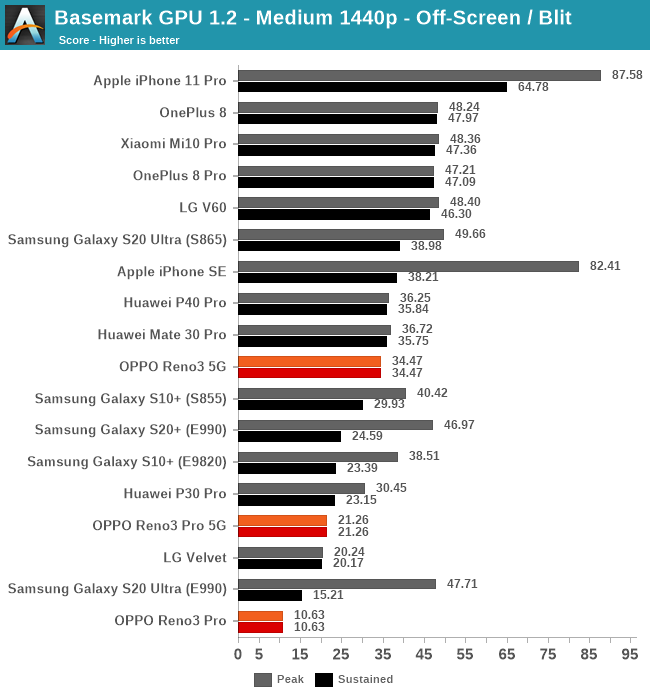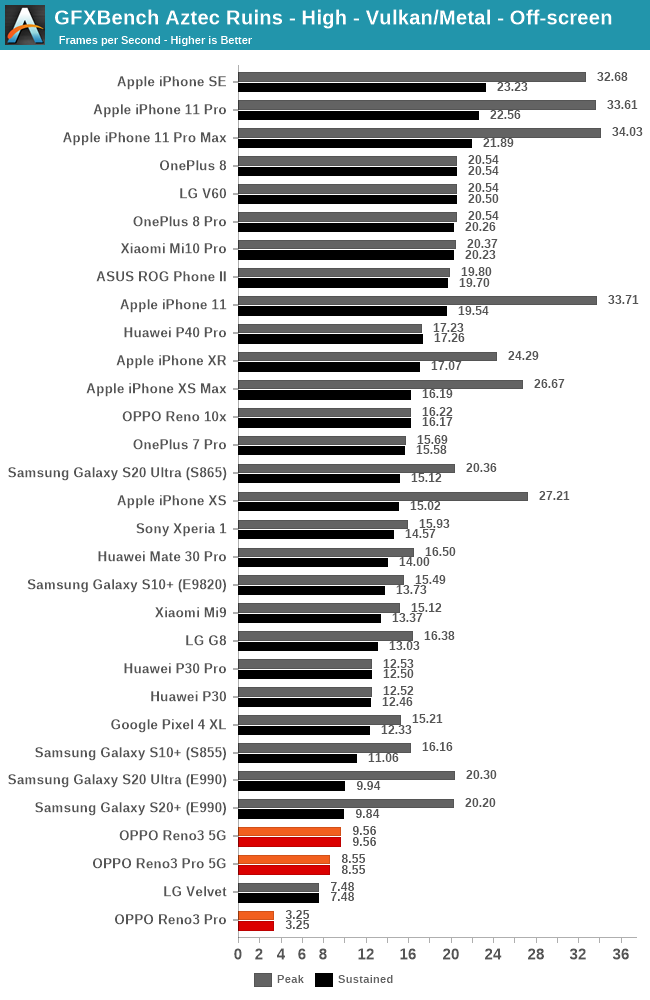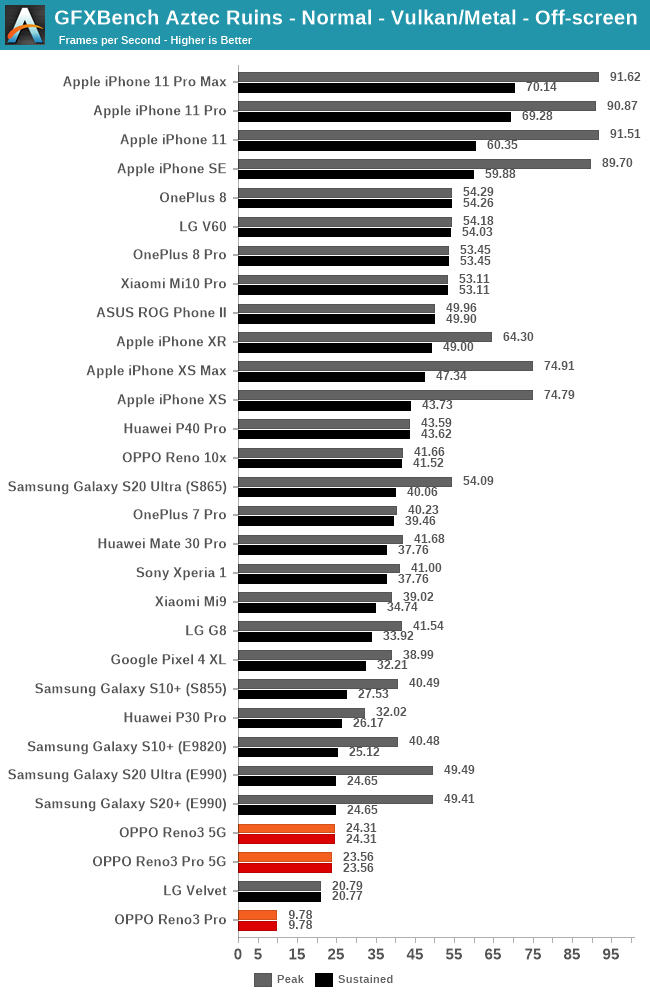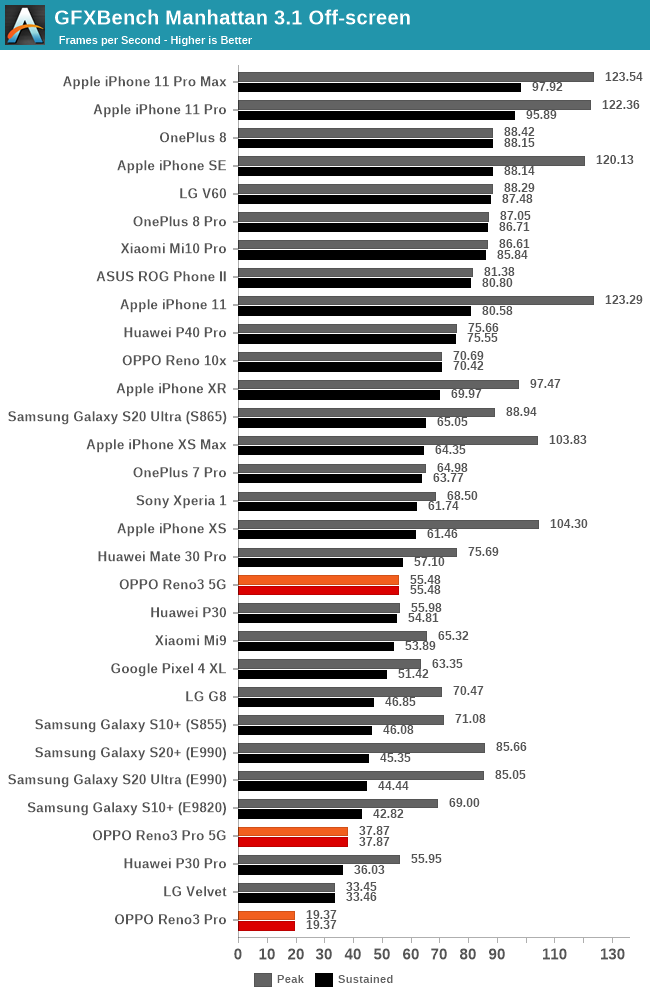 Throughout the results, the hierarchy is quite clear, with the MediaTek D1000L chipset notably outperforming the Snapdragon 765 by up to considerable margins of up to around 50%. Both phones are doing this whilst being extremely conservative with their power usages, not exceeding 2.5-3W, and thus never getting into any thermal stress situations where they would require to throttle.
The international Reno3 devices here are really getting shafted – only posting a fraction of the performance of their Chinese counterparts. These are quite terrible results for the Imagination GPU, and in hindsight, makes their claim of a 2.5x performance increase with the new A-Series GPU look a lot less impressive – but that's a discussion to be addressed once we actually see silicon designs with the new IP.