Battery Life - Great
The Mi 10 Pro comes with a 4500mAh battery, powering its 1080p 90Hz OLED display and the Snapdragon 865 SoC. It's a somewhat similar configuration setup as the OnePlus 8, so we should be seeing similar battery life between these two phones.
We've had quite a range of differently configured Snapdragon 865 devices in the last few months, with most notable difference in-between them being their displays as well as slightly varying battery capacities. Xiaomi opting for a simple 1080p 90Hz display means we're likely to see excellent battery life figures out of the phone.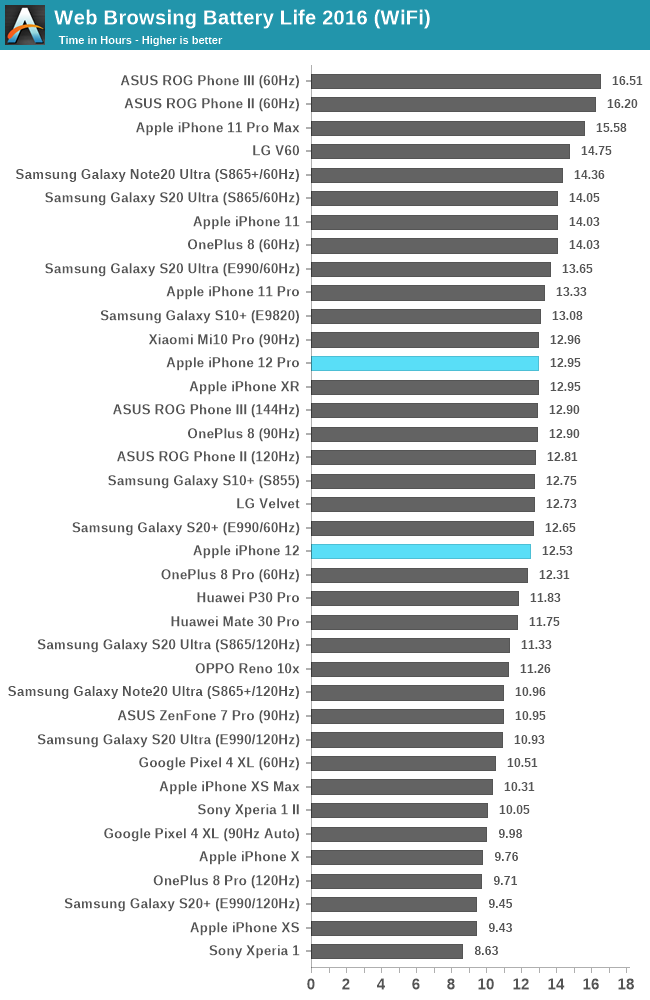 In our web-browsing test, indeed the Mi 10 Pro virtually matches the OnePlus 8 as we had expected. No big surprises here, and the results are overall just excellent. Some of the competitors last longer, but that's only due to either 60Hz displays or bigger batteries.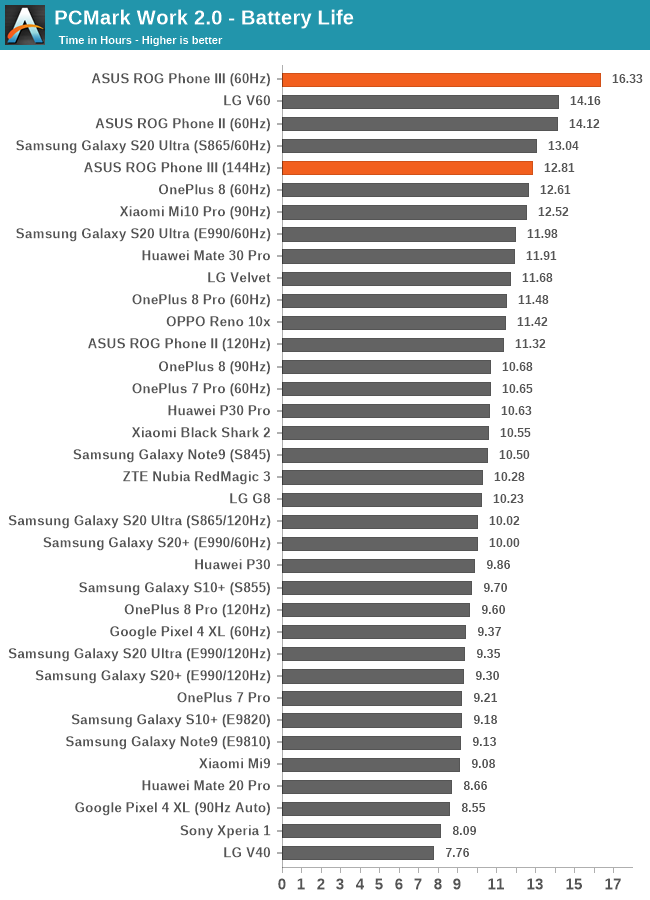 In PCMark, for some odd reason, the Mi 10 Pro fares even better than the rest of the competition, quite ahead of the OnePlus 8. These are again some outstandingly good results for the phone even though it's in 90Hz mode.
The Mi 10 Pro represents a stark contrast to last year's Mi9 when it comes to battery life. The phone's much bigger battery allows it to compete with the best smartphones in the market and achieves excellent battery life. The company's choice of opting for a more regular configured display pays off in terms of power efficiency. It's to be noted that the regular Mi 10 offers a slightly bigger battery than the Pro variant, so I expect results there to be even slightly better than showcased here.
Editorial note: I'll be adding 60Hz results of the battery tests later after publishing.