The Basics
First off, let's discuss some of the basic things that you'll need to know/have to take portrait pictures. To take effective portraits, you're going to want a camera with some kind of a zoom or telephoto lens. The reason for this has to do with perspective and DOF (depth of field). DOF refers to the area in front of and behind the subject that appears in focus. With shorter focal length lenses (wide angle), it can be more difficult to achieve a small DOF. In addition, a wider lens will exaggerate your subject's features (think of how things look with a fisheye lens). Conversely, with longer focal length lenses (telephoto), it is easier to achieve a small DOF and your subject will appear more natural. Another factor that is crucial to determining the DOF is the aperture setting of your camera. A larger aperture (small
f
number) will create a small DOF, while a small aperture (large
f
number) will result in a large DOF. If your camera has advanced shooting modes, the easiest way to ensure a large aperture is to use the aperture-priority mode. In aperture priority mode, you indicate the aperture that you wish to use and the camera will select the appropriate shutter speed automatically. Below is an example of the difference between a larger aperture and a smaller one. Hold your mouse over the original image taken at f/5.6 to see it at f/13.
It is up to you if you want to use a tripod for your portraits. The benefits are that you can have the image framed exactly as you want it while concentrating on other things. Also, you don't have to worry about your own movements blurring the image. On the other hand, without a tripod, you are free to experiment with different camera angles more spontaneously. We recommend trying both options out to see which works best for you. We prefer using a tripod so that we don't have to worry about the framing once the shot is set up.
If you have ever tried to shoot indoors with ambient light, you may have been somewhat disappointed by your portrait results. The main problem with shooting indoor portraits is that there usually isn't enough light to produce a clear, well-lit image. If you are fortunate enough to have a camera that accepts accessory flash units, you can get around this problem with good results. If you only have a built-in flash on your camera, your indoor options are fairly limited. Below is an example of a built-in flash compared to an accessory flash that has been bounced off the ceiling for diffusion. Hold your mouse over the image to see the difference.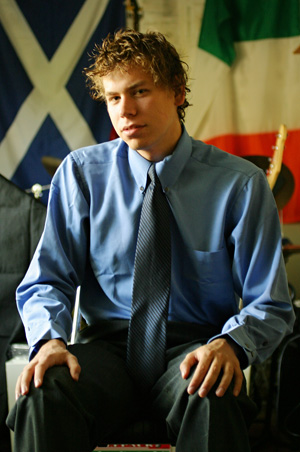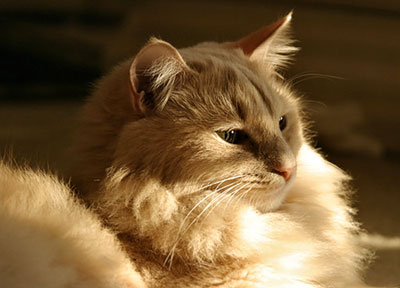 In the above pictures, the only source of light was a nearby window. By setting a large aperture and keeping our camera steady, we were able to capture relatively low-light portraits. Of course, to take available light portraits, it is very helpful if your camera has a large aperture. Otherwise, a tripod and a still subject will have to do. Obviously, the best place to find available light is outside. So, now we will focus on outdoor portraits.