Index
Welcome to our second guide to taking better photos. In our
first guide
, we discussed some basics of composition to help you achieve more striking photos. This time, we are going to focus on how to improve portraits. Have you ever tried to take a picture of a friend or relative, only to see them turn away and say, "I'm not photogenic"? Perhaps one of the reasons people think of themselves this way is that they often see poor portraits of themselves. If only the photographer had the techniques to take better portraits, these people might have a different attitude towards themselves and their photos.
There are many simple things that you can do to improve the overall quality of your portrait shots. For example, one of the most common problems in portrait photography has to do with the way a subject is lit. While we are not going to get into ultra-technical indoor lighting techniques, we will show you some very simple ways to produce great portraits with good lighting, both indoors and outdoors using very few tools.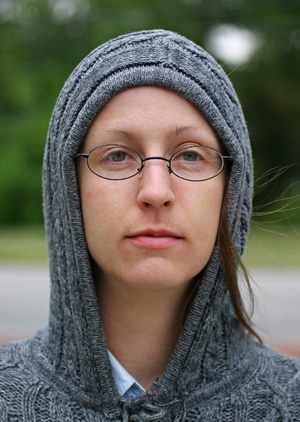 A portrait should reveal the character of your subject. Obviously, this is easiest to accomplish when your subject is comfortable in front of the camera. If they are not immediately comfortable, it may take some time for them to warm up and show their true character. You will most likely find that after taking a few pictures, they will begin to open up and start to feel more uninhibited. Since portrait photography is all about capturing that special moment where a subject's character really shows, be sure to take a lot of pictures. To do this, it is clearly beneficial to have a relatively fast digital camera and a good size memory card. Now, let's move on to some portrait basics.