Sonoma Media Center XPC from Shuttle
Although it's not yet ready for release, Shuttle put together a set-top style HTPC/XPC based on the Alviso chipset for use in Media Center appllications.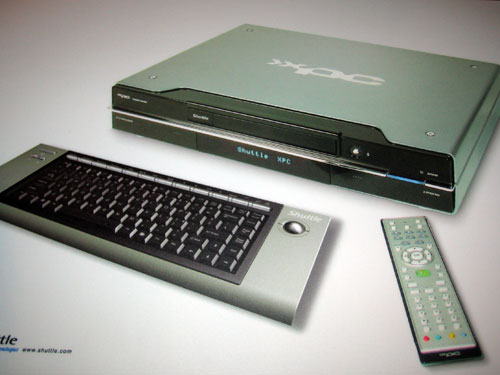 A rendering of Shuttle's MCE XPC including their new MCE remote
Due out for release in the 2nd or 3rd quarter of this year, the system uses DDR1 SO-DIMMs and has room for an internal 3.5" HDD as well as a removable external 2.5" HDD.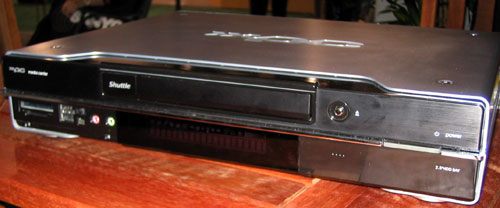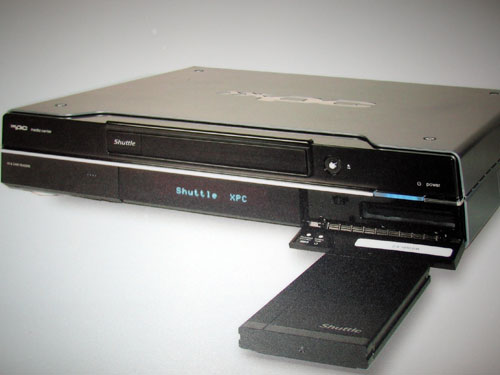 Shuttle's removable 2.5" HDD bay in action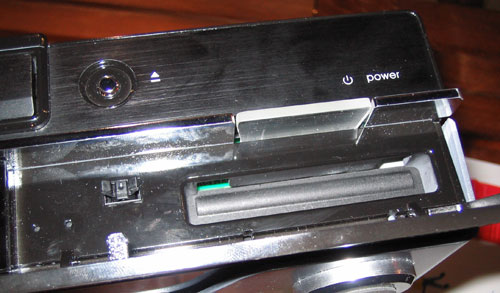 The 2.5" HDD bay prototype in action
The XPC is obviously designed for a more set-top applications and thus will also feature a cable card reader as well as HDTV output. The next version of Microsoft's Windows XP Media Center Edition due out in Q3 will support cable card and content protected HDTV content over digital cable services, making this device actually useful from a HDTV standpoint.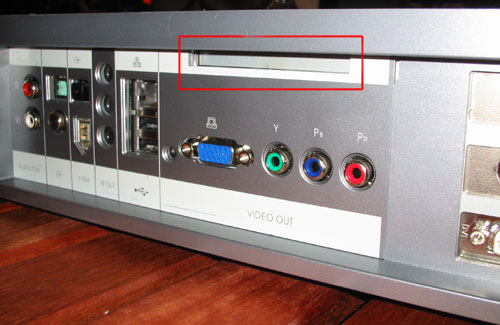 A cable card slot
We are very impressed with Shuttle's leadership demonstrated with this design, especially when most manufacturers are too afraid to even launch a desktop Pentium M product. We would strongly encourage them to bring a Alviso based XPC in their normal XPC form factor as its dual channel memory setup would definitely make it a solid desktop competitor.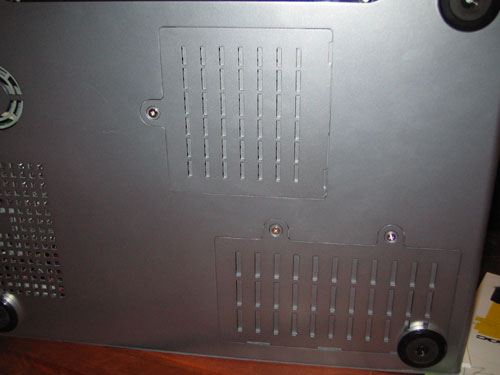 Memory and CPU can be upgraded from below