CPU Performance: Rendering and Synthetics
For the rest of our CPU tests, we're using a mix of rendering and synthetic workloads. This is slightly different to our previous server reviews, due to some adjustments, and we hope to be running something similar to our standard server workloads in the near future.
All CPUs are run with SMT/HT enabled.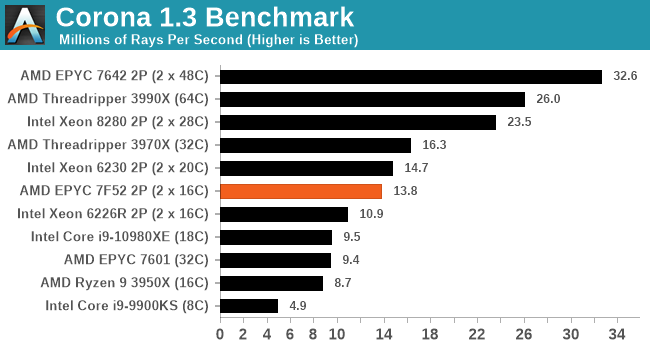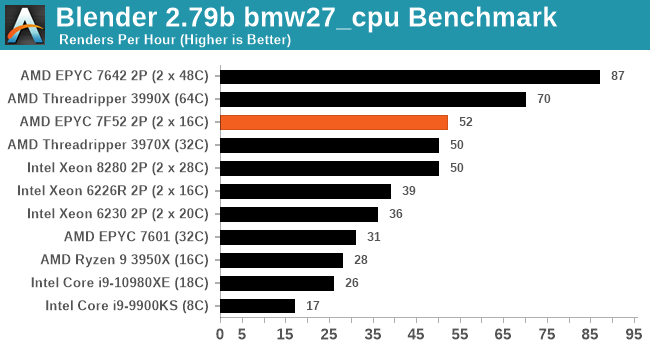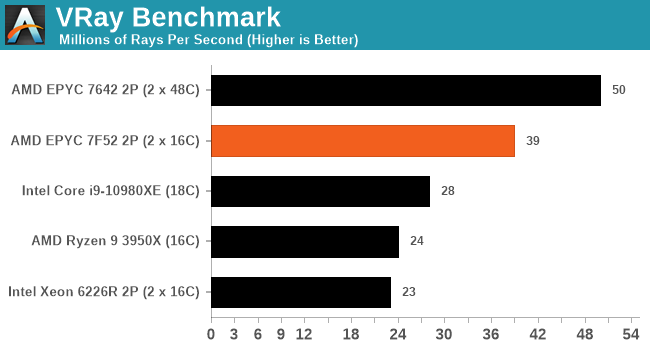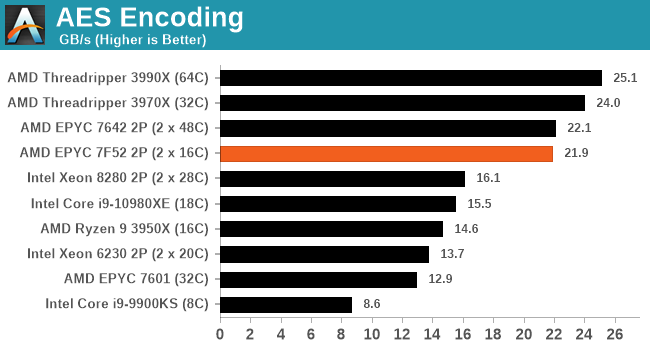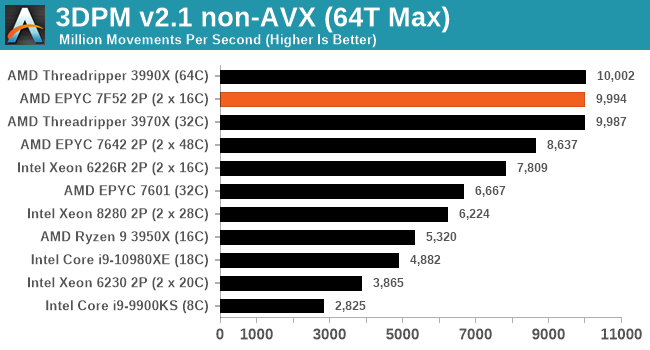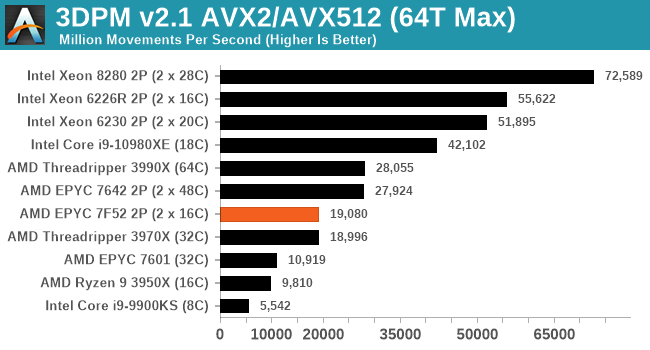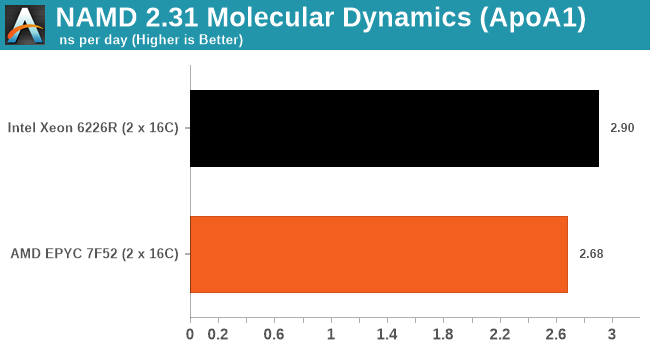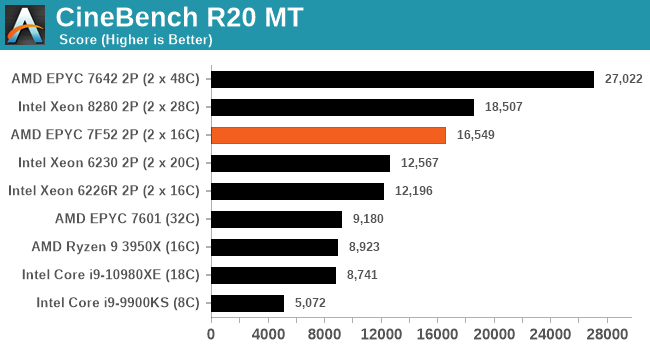 Even with the addition of a socket-to-socket in the mix, the dual 7F52 setup scores up to +100% in some benchmarks over the previous generation EPYC 7601. Against Intel's latest 16-core Cascade Lake Refresh hardware, the AMD takes a sizeable lead in most benchmarks (except notably AVX512), which is perhaps to be expected given the price difference and power difference. What is interesting is how in certain workloads, the 2P 7F52 setup can make a reach up for the Xeon 8280s, despite the 8280s being 3x the cost each.