Doom3
We are using a slightly newer build of Doom3, since the last time that we ran this benchmark - these benchmarks are based on the 1.1.1286 binaries. You can still view the original benchmarks that we published when Doom3 came out for Linux. However, since these are older binaries, we had to completely redo benchmarks.
You may recall that we had
some difficulties
during the Doom3 Linux launch to get ATI video cards working correctly. Apparently, these driver issues have been
addressed
in the 3.14.6 drivers, but unfortunately, we have no old data to compare the new performance.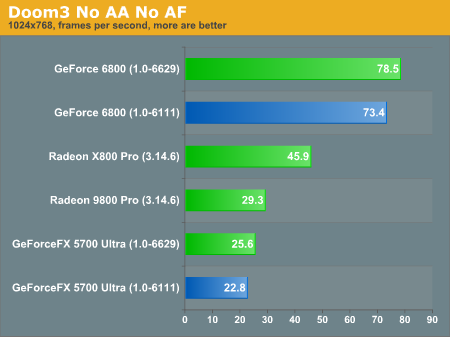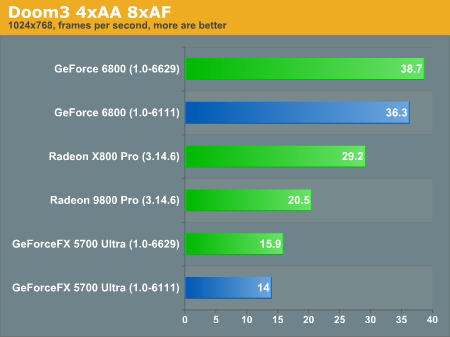 The jump in performance on the NVIDIA cards is quite awesome. While most of these gains are still in the single digits, Doom3 taxes our machine enough that these gains represent 10% to 20% performance increases.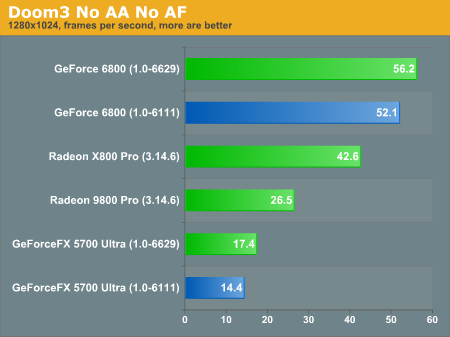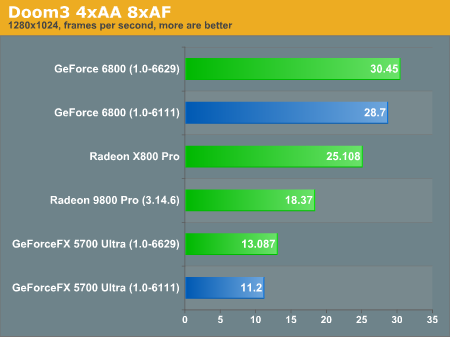 On 1280x1024, we see even larger percentage gains! The Radeon cards make a stronger stand here than they did in previous games, but the 6629 drivers put NVIDIA so far over the bar that it would be still too difficult to imagine purchasing an Radeon X800 Pro over a vanilla GeForce 6800 on Linux.