Overclocked Half-Life 2 Performance
Just as we saw with Doom 3, Half-Life 2 wants all the GPU and memory bandwidth that you can throw at it. Even the Galaxy card's modest overclock affords it a nice jump over the stock performance.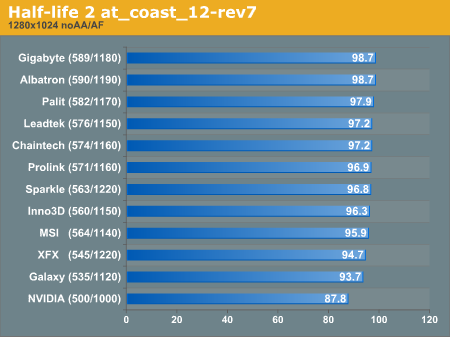 Turning on AA and AF just ensures that the memory clock speed increases have some extra help to offer the performance.