Battlefield: Vietnam Performance
For our final benchmark we only looked at performance at 1600 x 1200 with 4X AA and 8X AF enabled.
The performance improvement due to SLI is pretty strong as you would expect at such a high resolution. The 6600GT moves up 57%, while the 6800GT and Ultra gain an impressive 71% from SLI mode.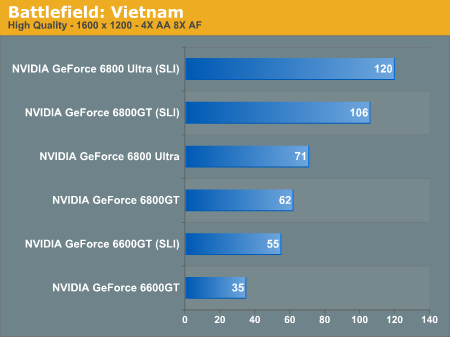 The 6600GT in SLI mode comes close to the performance of a single 6800GT, but not equal unfortunately. Both the 6800GT and the 6800 Ultra reach very playable frame rates thanks to SLI.