Gaming Performance
Doom 3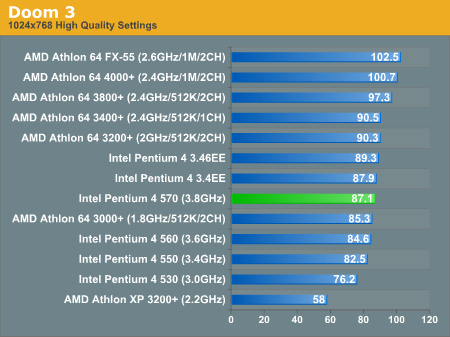 Counterstrike: Source
Half Life 2 is coming this week, here's a preview of what CPUs will run the game the best: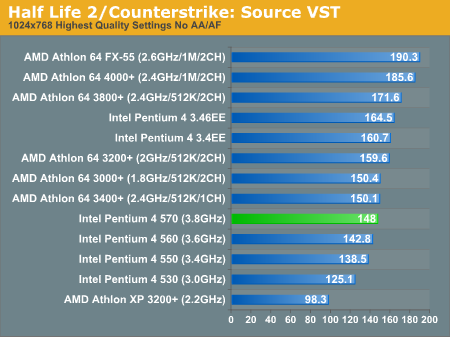 Halo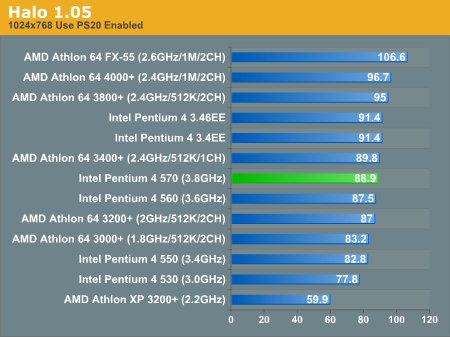 Star Wars Battlefront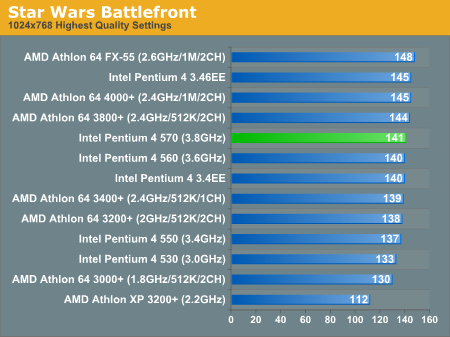 Battlefield Vietnam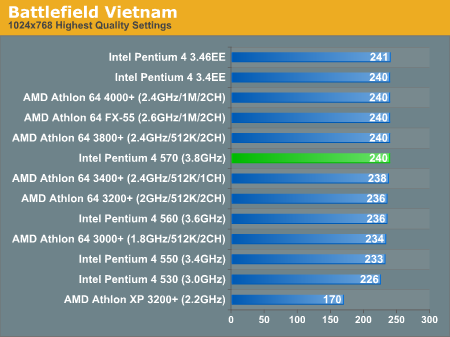 Unreal Tournament 2004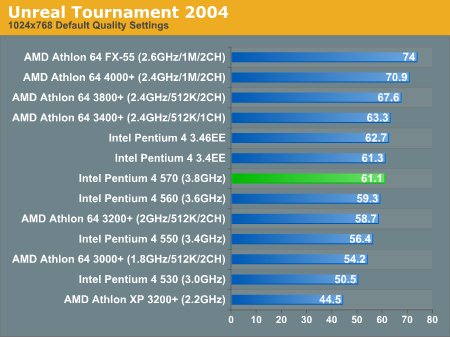 Wolfenstein: Enemy Territory
An oldie but a goodie, Enemy Territory is still played quite a bit and makes for a great CPU test as today's GPUs can easily handle the rendering load of the Quake 3 based game.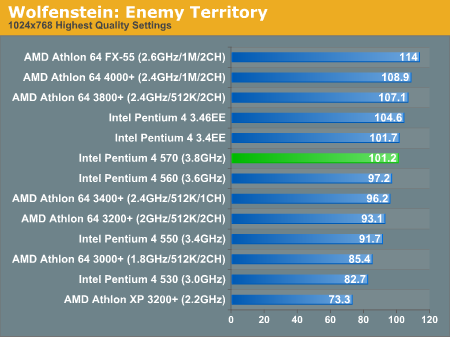 The Sims 2
While a clear departure from our usual game tests, The Sims 2 is more popular than any of the other games we've featured here in certain crowds - it is effectively the Doom 3 of those who prefer life-simulation to first person shooters. And interestingly enough, it makes for a very impressive CPU benchmark.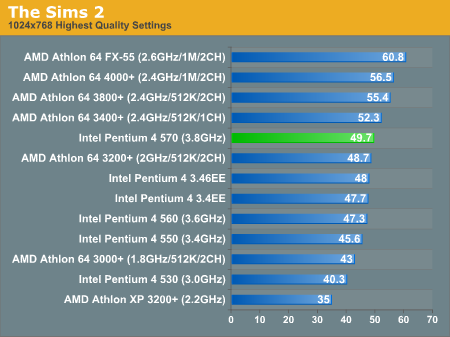 Far Cry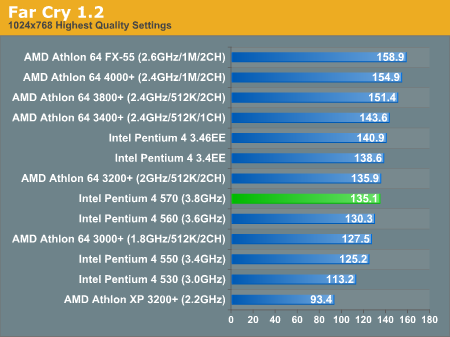 Warcraft III