Doom3 High Resolution Averages
Below, you can see how our cards performed under higher resolution on both Windows and Linux. Texture Sharpening was disabled in all tests. We didn't even test the 5600XT here; it was a waste of time on the 1024x768 resolution, and it is an even larger waste of time here.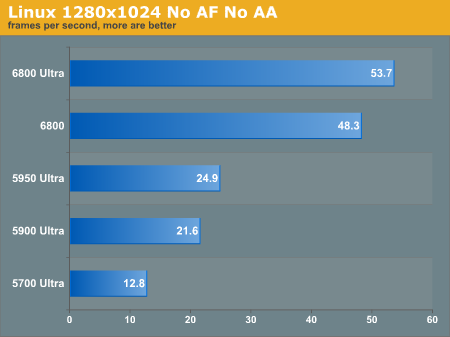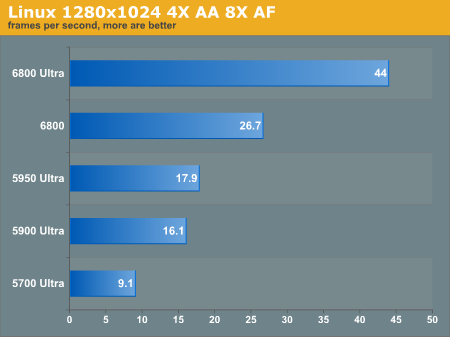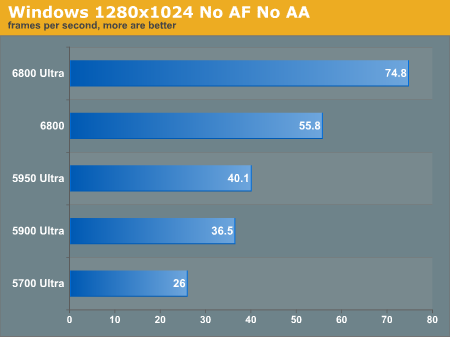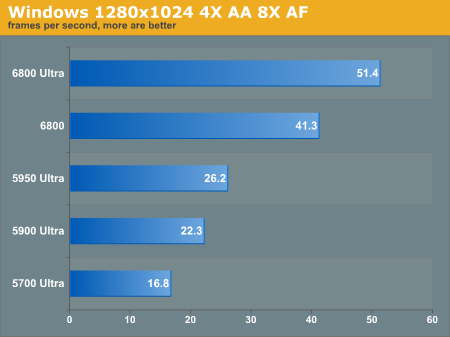 Notes From the Lab
Again, Linux could not keep up to Windows here. The Linux hardware can keep up slightly, but it seems the debate was over before it began.