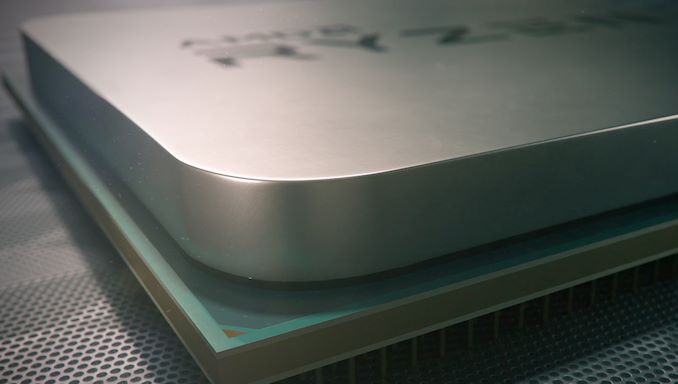 A motherboard maker has added support for AMD's yet-to-be-announced Ryzen 9 3900 CPU. The product will be one of the industry's first 12-core CPU featuring a mainstream TDP of 65 W. In addition, the same manufacturer revealed that there is a Pro version of the said CPU incoming.
Biostar's X470NH motherboard recently gained support for AMD's yet-to-be-announced Ryzen 9 3900 CPU with a 65 W TDP, which may indicate that the launch of the unit is imminent. This is not the first time an unannounced CPU has been listed in a CPU validation list. As a second source, the processor was listed in Eurasian Economic Union's index of crypto-capable devices as a 'twelve-core microprocessor'.
AMD Ryzen 3000 9 Series CPUs
AnandTech
Cores
Threads
Base
Freq
Boost
Freq
L2
Cache
L3
Cache
PCIe
4.0
TDP
Launch Date
Price
(SEP)
Ryzen 9
3950X
16C
32T
3.5
4.7
8 MB
64 MB
16+4+4
105W
Nov. 2019
$749
Ryzen 9
3900X
12C
24T
3.8
4.6
6 MB
64 MB
16+4+4
105W
July 2019
$499
Ryzen 9
3900
12C
24T
3.1
4.2?
6 MB
64 MB
16+4+4
65W
?
?
Based on the information provided by the sources, AMD's Ryzen 9 3900 is a 12-core CPU with SMT that operates at 3.1 GHz default frequency (and presumably featuring a 4.2 GHz maximum turbo frequency from a 3DMark listing) and a 65 W TDP. The relatively low thermal envelope makes the Ryzen 9 3900 compatible with mainstream motherboards and cooling systems and enables PC makers to build relatively small computers featuring a 12-core processor. Meanwhile, the Ryzen 9 Pro 3900 adds various security technologies, enterprise management, and reliability enhancements for business and corporate computers.

It is unclear when exactly AMD plans to introduce its 12-core Ryzen 9 3900 and Ryzen 9 Pro 3900 processors and how much will they cost, yet it is reasonable to think that both products will be available in the near future.

Related Reading:
Sources: Biostar (via momomo_us/Twitter), EAUnion.org (via Planet3DNow)