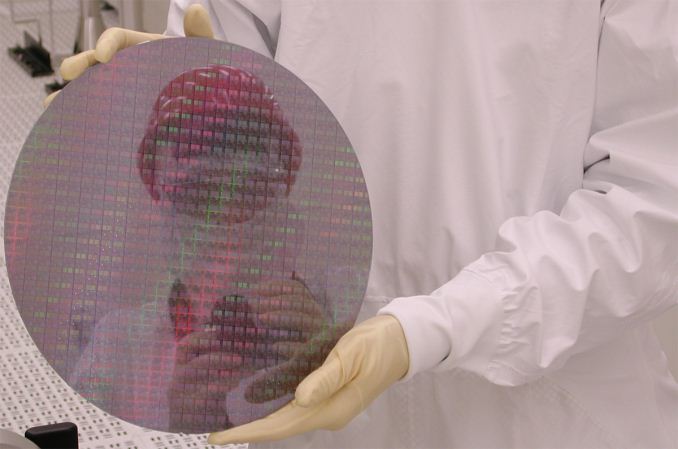 Recent reports from media outlet Digitimes have stated that Intel's high demand issue, and its inability to fully supply that demand, will continue into Q4. The report states that Intel's OEM partners and the supply chain are still short of the supply they are requesting from Intel and its distribution network. We reached out to Intel for comments.
Intel's high demand has been of particular note since mid-2018. Since the discovery of hardware vulnerabilities such as Spectre and Meltdown, and the fixes that reduced overall performance of a large number of the installed server base, many of Intel customers have been increasing the size of their server deployments in order to re-match their original capacity. This issue caused a sharp up-tick in demand of Intel processors, and Intel has driven newer architectures that try to minimise those performance deficits (with an overall performance uplift when the new architecture is factored in). As a result, Intel moved some of its fabrication capacity away from its future 10nm process and back onto its 14nm in order to meet demand.
The consequence of this is record revenues for Intel – the company shifted a lot of production into its high core count and high-cost parts. The CEO of Intel, Bob Swan, addressed the issue in its recent financial update:
"We're also making steady progress increasing CPU supply. Through our investments, focused execution and tighter customer collaboration, we expect our PC CPU supply will be up mid single-digits this year while we expect the PC TAM to grow slightly. We'll continue to work with our customers to meet their required product mix and ramp additional capacity to ensure we are not a constraint on their growth. [] We lost a little bit of share in the second quarter, particularly in CSG at the lower end small core primarily due to supply constraints. So -- and our expectation is that we'll begin to work our way back in the second half of the year given the capacity we've put in place to have more supply and meet our customers' demands."
The recent report from Digitimes seems to put some cold water on Intel being able to meet all of its 14nm CPU demand by the end of 2019. With the recent launch of Comet Lake in the mobile space, Cascade Lake in the enterprise and workstation space, and the future launches of similar product lines, users and Intel's partners are expecting a strong supply of CPUs with the generational update.
We reached out to Intel to see if there was any update to Digitimes' commentary. An Intel spokesperson stated:
"We continue working to improve the supply-demand balance for our PC customers. In the first half of 2019, we saw PC customer demand that exceeded our expectations and surpassed third-party forecasts. We have added 14nm output capacity and are ramping volume on 10nm with systems on shelf for holiday. While our output capacity is increasing, we remain in a challenging supply-demand environment in our PC-centric business. We are actively working to address this challenge, and we continue to prioritize available output toward the newest generation Intel® Core™ i5, i7 and i9 products that support our customers' high-growth segments."
This essentially partially confirms Digitimes' report. While Intel is increasing its output capacity, with a focus on 10nm as well (Intel reports two fabs on 10nm at this time), the focus on 14nm will be on high-growth segments, which for Q4 is likely to remain the high-end processors. Partners looking at Core i3 and lower performance cores might have to extend their lead-times for CPU supply yet again. It will be interesting to see when Intel will be able to re-reach parity between demand and supply.
Related Reading