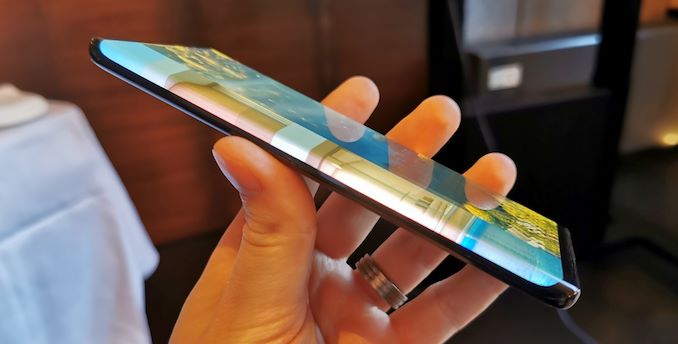 Modern edge display technology is a compromise between screen real estate, comfort, and aesthetics. Personally, I've never owned a Note, or a device with an excessive edge with edge-related technologies: I find the hold compromised and the edge features often don't justify the discomfort. TCL is aiming for its Waterfall display to solve that.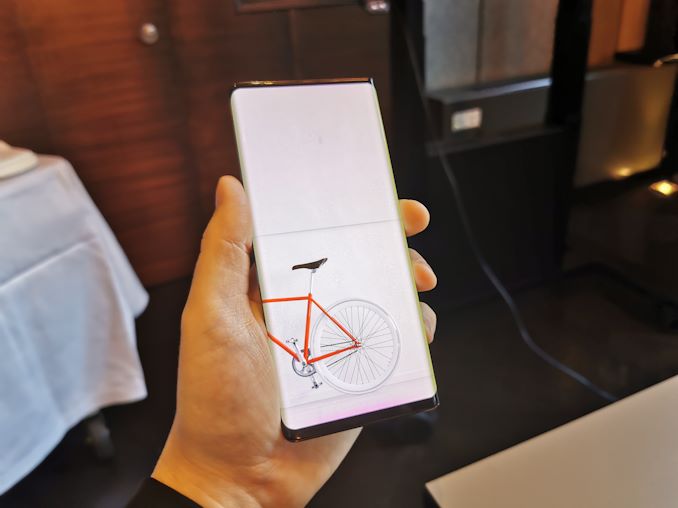 The company was keen to point out that this isn't a standard edge on a smartphone – the display wraps around to 80+ degrees, making it a more comfortable hold on both sides of the device. Being a display company, TCL also wanted the edge to maintain color reproducibility and to minimise any specific color shift in the design.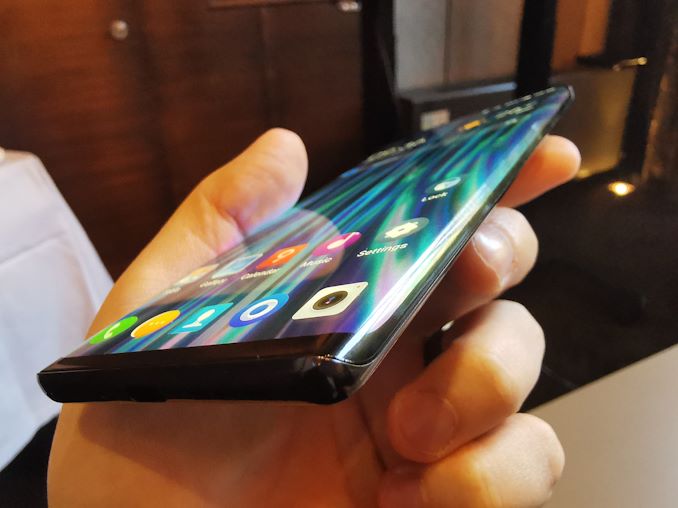 The demonstration devices TCL showed us were not interactive like the One Piece design, and played a fixed video on a loop to show how moving images and colors were dealt with based on the display technology. Discussions with TCL obviously extended to wearable technology with the display, to which the company stated that they are exploring multiple avenues.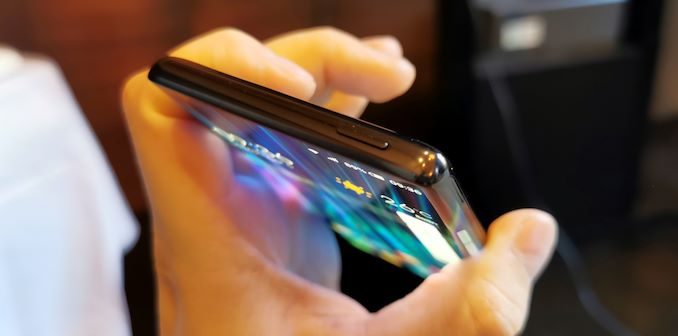 Personally, a big thumbs up for tech demos.