CPU and Motherboard: PERFORMANCE OC Alternatives
CPU:
Intel Pentium 4 540 (3.2Ghz)
Motherboard:
Asus P5AD2 Premium (Intel 925X)
Price:
CPU - $224 shipped (Retail with HSF). Motherboard - $260 shipped
This month, it was particularly difficult to decide between the Single-Channel Socket 754 Athlon 64 and the new Intel Socket 775 for the Performance Overclocking alternative. Despite the massive increase in memory bandwidth that comes with the Dual-Channel 939, the fact remains that the Athlon 64 is not particularly bandwidth-starved compared to recent deep-pipe Intel designs. As you can see in the
launch article on Socket 939
, this translates into performance of the single-channel 754 Athlon 64 that is only 2% to 9% slower than the new 939 at the same speed. In real terms, this means that a Socket 754, combined with a second-generation Socket 754 motherboard with AGP/PCI locks, is still outperforming Intel's latest and greatest Pentium 4 560 (3.6GHz).
This month's introduction of the
DFI LANParty UT nF3 250Gb
makes the choice even more difficult as the socket 754 DFI is actually capable of outperforming the 939, if you are willing to run with one DIMM. The new pricing of the 2.4GHz 3700+ at less than $500 also makes this tempting for the Performance overclocker. This is still a very good alternative, but we finally decided to move the Socket 754 to the Value OC recommendation, since it does represent great value in Athlon 64 overclocking.
In the end, the new Socket 775 on one of the motherboards that solves the Intel OC lock riddle won out as the OC alternative for features and future. It also is a reflection of the fact that with Athlon 64, AMD has roared back in overclocking, and now owns our other 3 OC recommendations. Any look at the top ten at 3DMark will probably surprise you in that the top overclock performers are almost all AMD. In this climate, we do not want readers to forget that a few of the new 925X boards are really incredible performers with the new Socket 775 Prescott. Our Performance OC alternative is just such a system.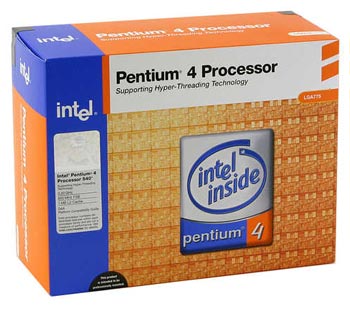 Intel produces processors with locked multipliers, so there is no real advantage for an overclocker to choose a top Intel chip other than the higher stock speed. Since most Socket 775 processors that we have tested tend to top out in the 3.8GHz to 4.0GHz range with modest voltage increases, the task of choosing a 775 CPU is one of balancing ultimate overclock with board Clock frequency capabilities. In this case, the Asus P5AD2 tops out at 278 with ATI PCIe video or about 260 with nVidia PCIe. We also showed, in our
DDR2 memory roundup
, that all current DDR2 memory could run at DDR2 667, which is achieved at a Clock frequency of 250. If, for margin, we choose 250 as our clock goal, we need a CPU with a multiplier of 16 to reach 4.0Ghz. This makes the 3.2E Socket 775 an ideal match to a Performance overclocking system.
If you need to save a bit of money, the 3.0E or 2.8E 775 is also a great choice for overclocking. Keep in mind that a 14 multiplier will require an unreachable 285 for 4.0GHz, making the 3.0E a better choice of the two for performance overclocking. If you could reach a CPU clock of 285, then the memory becomes an issue, since DDR2 becomes "if-y" above DDR2 700. The DDR2 memory speed at stock 4:3 ratio is DDR2 760.

When Socket 775 was launched a couple of months ago, it did not appear that any of the new 925X/915 motherboards would ever become a recommended Overclocker's board. The 925x/915 boards appeared limited to about a 10% overclock by design. However, several manufacturers found
effective ways around the overclocking issues
, and the 925X boards began to open up.
The best overclocker that we have seen so far among the 925X motherboards is the Asus P5AD2 Premium, which has already shown the ability to reach 278 FSB with the difficult combination of a top-end ATI X800 XT PCIe video card and a SATA hard drive. The P5AD2 was designed from the start to be a dream board for Performance overclocking. It is the only board that we have tested with a DDR2 memory option of 600MHz at stock speed in addition to the common 533 and 400 options. Asus also provides a full range of AI overclock options for the more timid, with auto presets from 5% to 30% overclock, which represent a range of auto overclocks to FSB1066/DDR2-710.
Serious overclockers will want to dial their own, and the Asus offers a full range of both familiar and new manual settings. PCI Express can be adjusted from 90 to 133, but we have found the best performance is with Auto, which dynamically adjusts PCI at boot for best overclock. There are also adjustments to fix or float the PCI clock. CPU frequency is adjustable from 100 to 400, CPU voltages can be tweaked from default (1.3875V) to 1.7000V in very fine .0125V increments, and memory voltage is adjustable from 1.8V to 2.1V. There are even adjustments for Chipset Core voltage and FSB Termination voltage.
While we could wish a wider range of Memory voltage adjustments, the Asus P5AD2 delivers on overclocking when many other 925X boards struggle with PCIe and SATA overclocking issues. The P5AD2 is an expensive motherboard, but it will take 775 overclocking to places that are difficult to reach with other 925X motherboards.
Listed below is part of our
RealTime pricing engine
, which lists the lowest prices available on the AMD CPUs and motherboards from many different reputable vendors:
If you cannot find the lowest prices on the products that we've recommended on this page, it's because we don't list some of them in our RealTime pricing engine. Until we do, we suggest that you do an independent search online at the various vendors' web sites. Just pick and choose where you want to buy your products by looking for a vendor located under the "Vendor" heading.