GPU Performance
GPU performance of the Mi9 will be dictated by how Xiaomi was able to implement the SoC in the physical hardware shell of the phone, and how well it's able to dissipate the heat throughout the body of the phone. Other factors on the software side such as thermal throttling limits can also greatly impact the results, and as we've seen in the S855 we can see very much a wide range of results amongst the many Snapdragon 855 devices.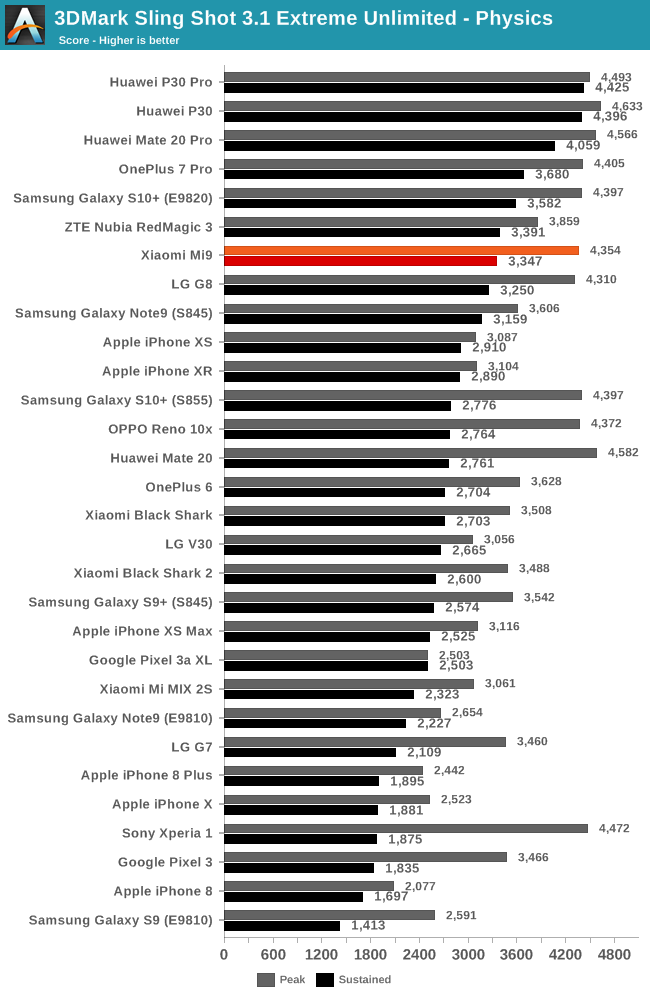 On the 3DMark Physics test which is a CPU stress test within a GPU thermally constrained power scenario, we see the Mi9 perform very well in the sustained long-term results. It's not quite as good as the OnePlus 7 Pro or the RedMagic 3, but it beats all other Snapdragon 855 devices.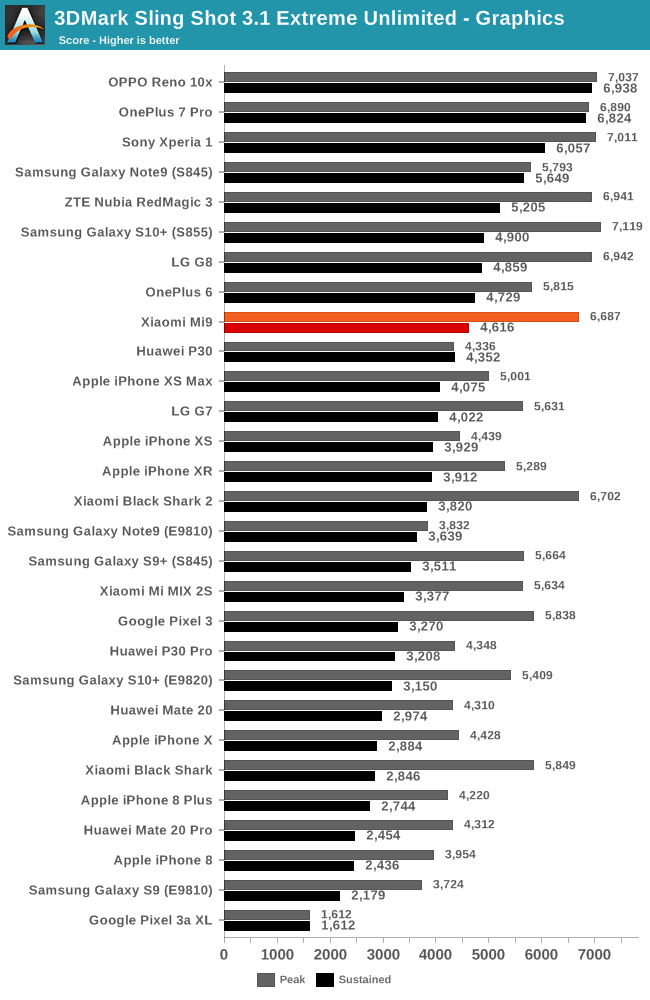 In the graphics test, the positioning shifts a bit amongst the devices, with the Mi9 falling back to the middle of the pack. Still it's a good performance given that the Mi9 has one of the lower body masses amongst the phones, and thus not quite as good thermal dissipation abilities.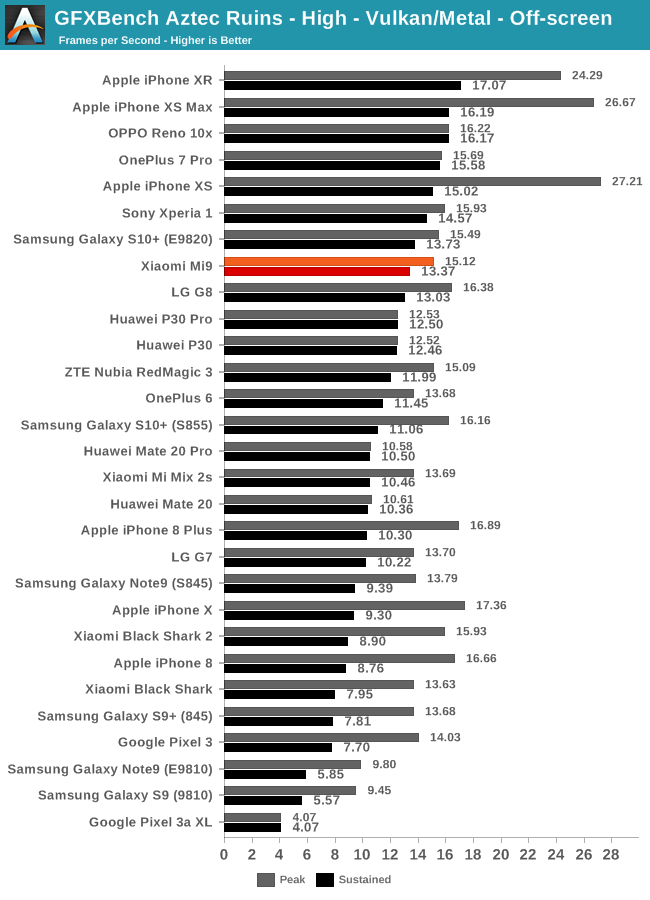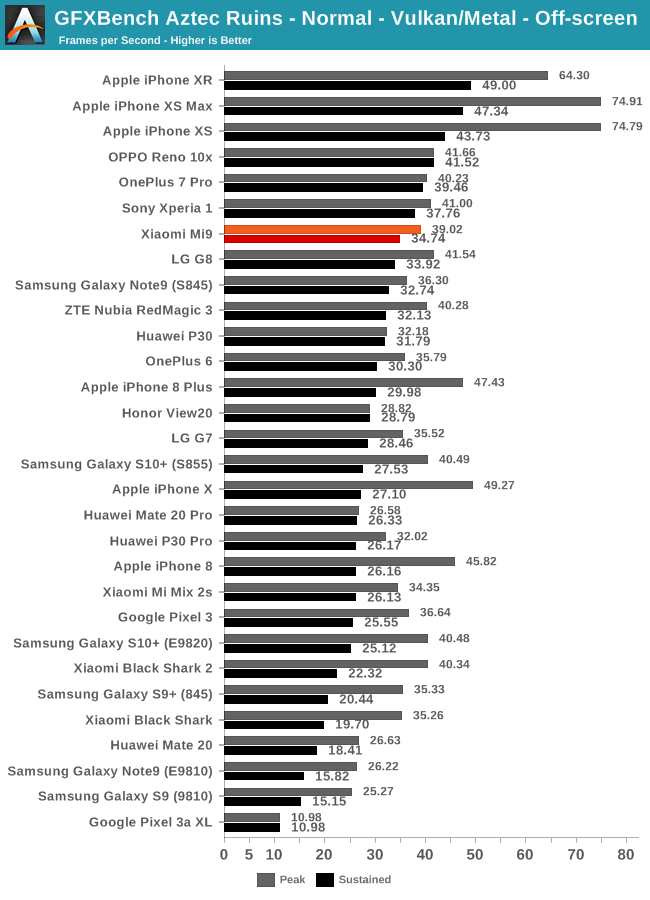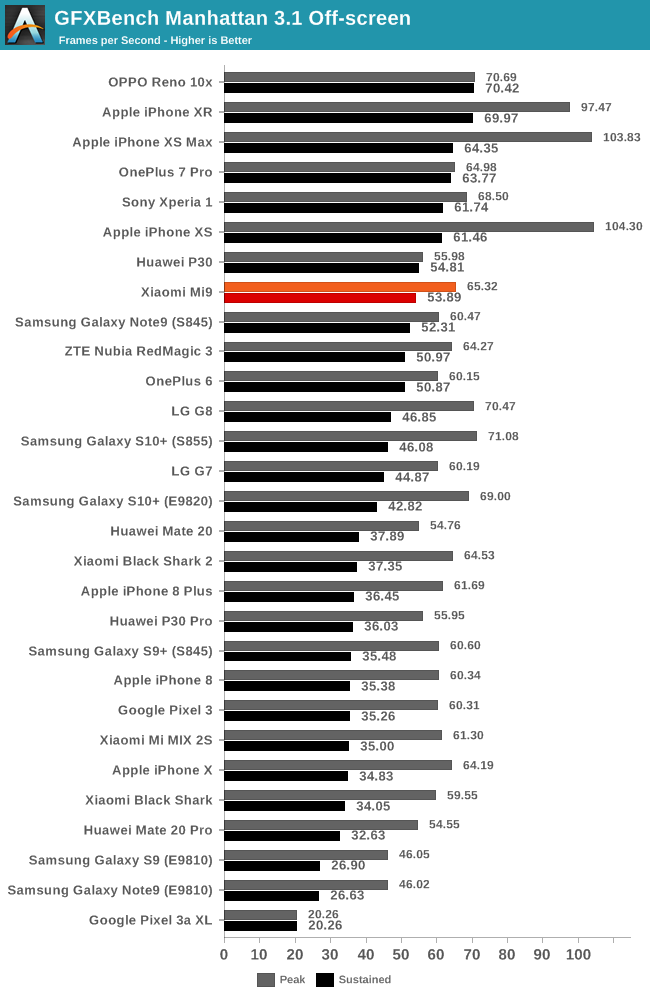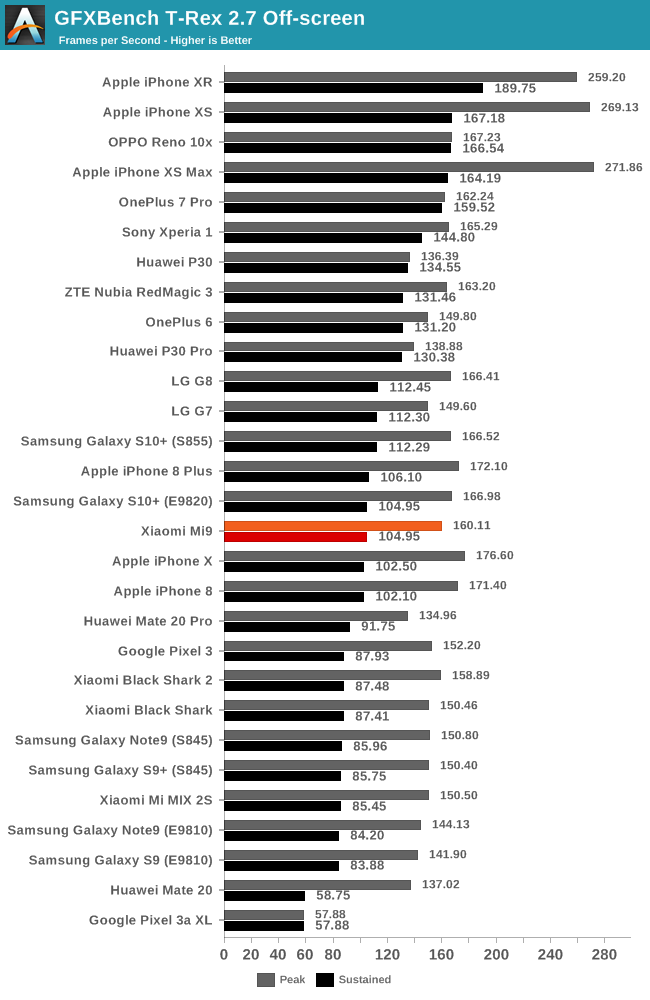 In GFXBench, we're seeing again some very good results for the GPU performance of the Mi9, however it stands a bit out that the delta is greater in workloads like T-Rex. Here the large framerates put more stress on the CPU as well as memory of the phone, likely creating more heat and in turn forcing the Mi9 to throttle more.
Overall, the Mi9's gaming performance was very good and competitive. It's not the best but it's also far from the worst amongst Snapdragon 855 devices. The odd thing here is that the Mi9 performs significantly better than Xiaomi's own Black Shark 2 gaming-oriented phone whose sustained performance just completely collapses in our stress tests. We'll be reviewing the Black Shark 2 separately in the next few weeks, but things aren't looking well for that phone.