Gaming Results (15W and 25W)
One of the biggest changes to the Ice Lake design is in the integrated graphics – Intel is now giving more focus and more die area to graphics, something it has arguably been neglecting for several years now. With Ice Lake, we move to a Gen11 graphics architecture, which is almost like the previous Gen9.5 but now with added support for variable rate shading (VRS), moving from 24 EUs to 64 EUs, and memory support up from LPDDR3-2133 to LPDDR4X-3733.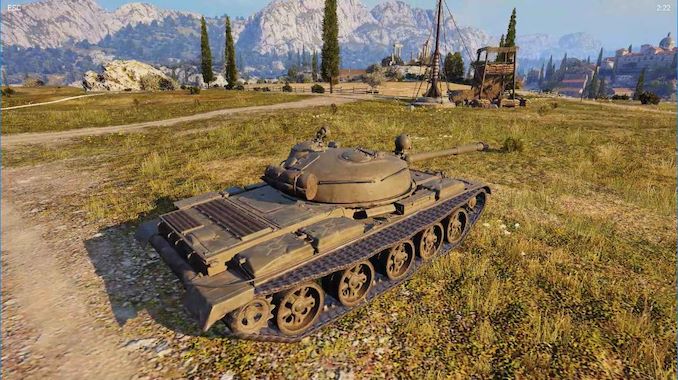 World of Tanks is a very CPU driven benchmark, and having the extra frequency of the 25W processor does help here. We're getting a sizeable uplift from Whiskey Lake, due to the extra EUs and memory frequency.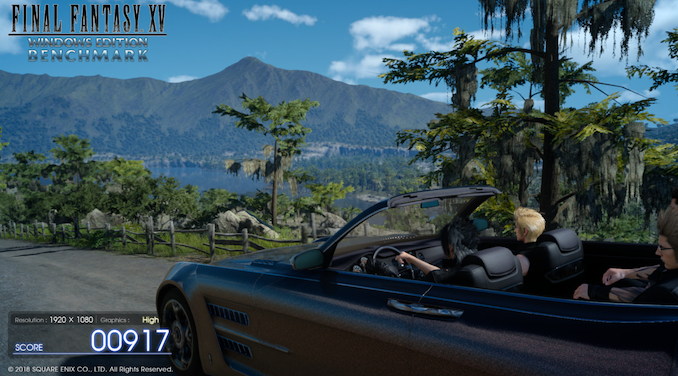 Our Final Fantasy test seemed to regress in 25W mode, although still within the noise. This test is still GPU bound, so adding the extra TDP to the CPU didn't actually help much. However, comparing to the Whiskey Lake integrated graphics, we've got over a 2x speedup.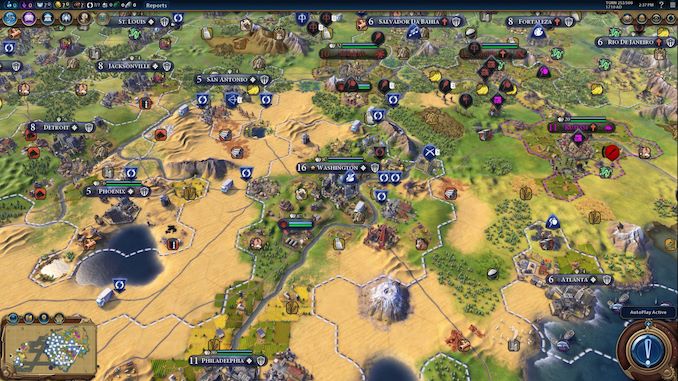 Similarly with Civilization, with what is normally our 'IGP' settings, we are still GPU limited here.
One of Intel's newest features is Variable Rate Shading.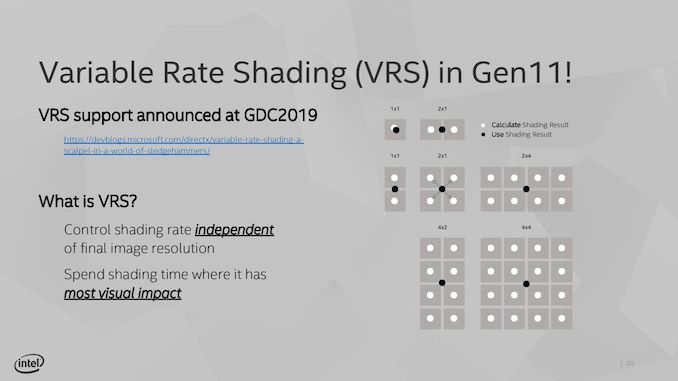 If developers add the option, soon to be an easy checkbox in Unity and Unreal, the game can decide to control the rate at which it shades pixels, from calculating every pixel down using one result across a 4x4 grid, to save compute power. Currently the only way to test this is with the 3DMark functional demo.

The new VRS test in 3DMark is designed as a feature test to show the potential uplift effect from enabling variable rate shading within a game. In both 15W and 25W modes, the data saw a good uplift, and we seemed to get more out of the 25W mode than the 15W mode.