CPU and Motherboard Recommendations
CPU: AMD Athlon 64 3000+ retail (heatsink and fan included)
Motherboard: MSI K8N Neo Platinum (nForce3 250Gb)
Price: CPU - $169 shipped. Motherboard - $126 shipped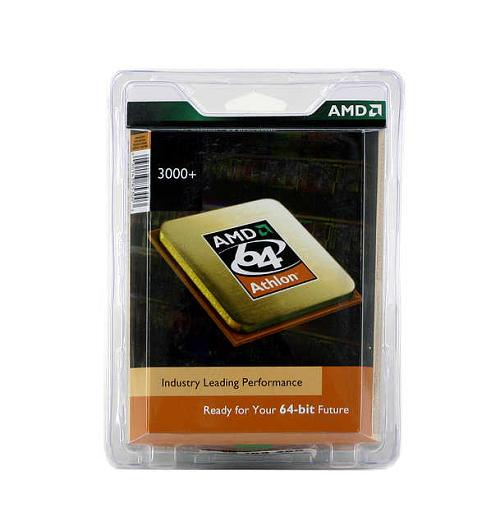 Prices on Athlon 64 processors have gone down noticeably since the last time we recommended an Athlon 64 for our mid-range system. In fact, they've gone down enough that we are now recommending AMD's Athlon 64 3000+ instead of the 2800+ that we had recommended last month. The price discrepancy between these two processors is minimal, and the additional performance that you get from the 200MHz bump in core clock is well worth the small price increase.
Anyway, as we've extensively explained before, for mid-range systems, AMD's Athlon 64 line of processors have several advantages over Intel's Pentium 4 line of processors. For one, Athlon 64 processors have the ability to run 64-bit operating systems and 64-bit applications while also being able to run 32-bit applications and operating systems at full speed. Ever since Microsoft officially announced their support for AMD's move to 64-bit desktop computing, Intel has been essentially forced to adopt AMD's 64-bit technology (otherwise known as x86-64), a technology that may or may not be available in Intel's future desktop Prescott processors (it's currently available in their Nocona Xeon line). But for now, Athlon 64 is the only game in town for 64-bit desktop computing while also being the best choice for mid-range systems that run 32-bit operating systems like Windows XP.
Unfortunately, Socket 939 processors are not cheap enough to recommend to mid-range users quite yet, as they hover well above the $300 mark (3500+ version only). But have no fear, AMD's Socket 939 platform will be pushed further and further into the mainstream and will eventually phase out "inferior" Socket 754 platforms.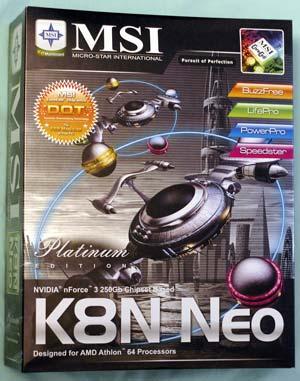 Epox offers a similarly great motherboard to MSI, and so to us, it was indeed almost a toss up between the two. However, MSI's K8N Neo Platinum was ultimately chosen because it offered a few extra BIOS features and a slightly lower price. Anyway, as you probably are well aware, the nForce3 250Gb chipset itself is easily the biggest feature that the K8N Neo Platinum motherboard carries. This one-chip solution offers native Firewall capability, 4-drive SATA/IDE RAID, and native GbE (Gigabit Ethernet). MSI adds in features like IEEE 1394 FireWire support, 8-channel sound and superb BIOS features and overclocking ability, making this, simply put, an awesome motherboard. MSI uses this same blueprint for their Socket 939 motherboards too, as well as for the nForce3 250Gb Ultra version (which adds official 1GHz HT support). As you saw in our
Socket 939 Roundup last month
, MSI has indeed produced the best Athlon 64 motherboards in two platform flavors that you can buy. This is a big step forward for MSI, whose image has been tarnished in the enthusiast community in recent quarters. For more information on the MSI K8N Neo Platinum, read
here
. For more information on Socket 754 motherboards, go to
this link
.
Listed below is part of our RealTime pricing engine, which lists the lowest prices available on the AMD CPUs and motherboards from many different reputable vendors:
If you cannot find the lowest prices on the products that we've recommended on this page, it's because we don't list some of them in our RealTime pricing engine. Until we do, we suggest that you do an independent search online at the various vendors' web sites. Just pick and choose where you want to buy your products by looking for a vendor located under the "Vendor" heading.