AnandTech Storage Bench - Heavy
Our Heavy storage benchmark is proportionally more write-heavy than The Destroyer, but much shorter overall. The total writes in the Heavy test aren't enough to fill the drive, so performance never drops down to steady state. This test is far more representative of a power user's day to day usage, and is heavily influenced by the drive's peak performance. The Heavy workload test details can be found here. This test is run twice, once on a freshly erased drive and once after filling the drive with sequential writes.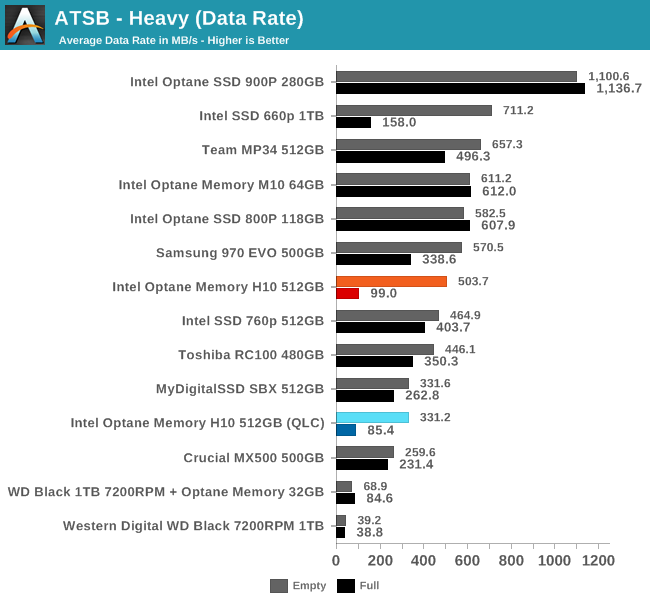 On the Heavy test, the caching unambiguously helps the Intel Optane Memory H10, bringing its average data rate up into the range of decent TLC-based NVMe SSDs, when the test is run on an empty drive. The full-drive performance is still better with the cache than without, but ultimately the post-SLC behavior of the QLC NAND cannot be hidden by the Optane. None of the TLC-based drives slow down when full as much as the QLC drives do.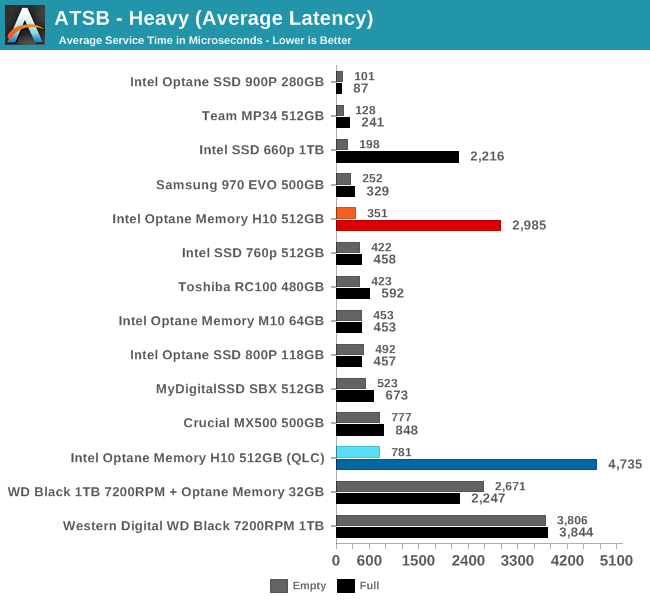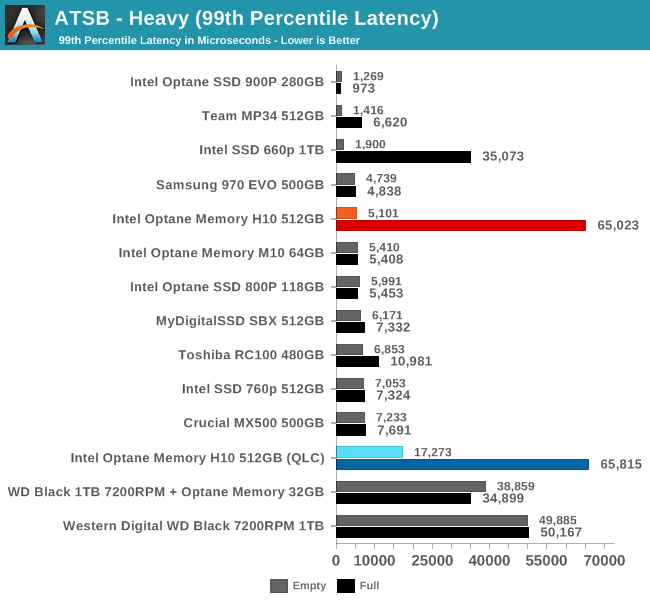 The average and 99th percentile latency scores for the H10 are competitive with TLC drives only when the test is run on an empty drive. When the Heavy test is run on a full drive with a full SLC cache and cold Optane cache, latency is worse than even the hard drive with an Optane cache. The average latency for the H10 in the full-drive case is still substantially better than using the QLC portion alone, but the Optane cache doesn't help the 99th percentile latency at all.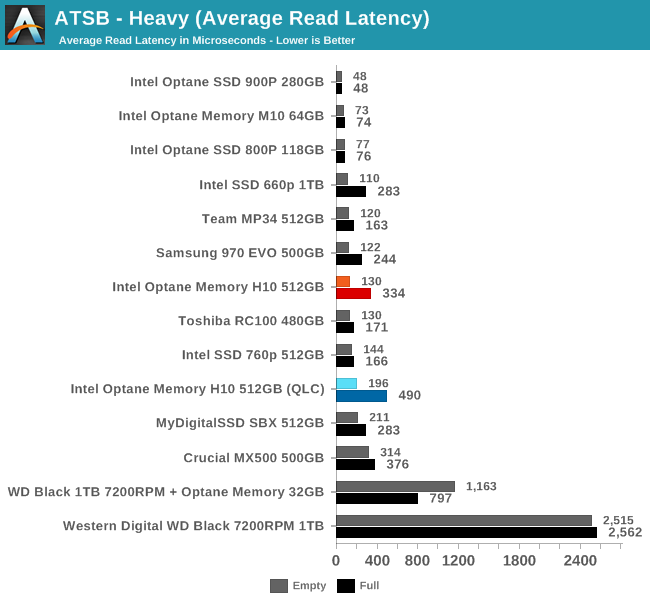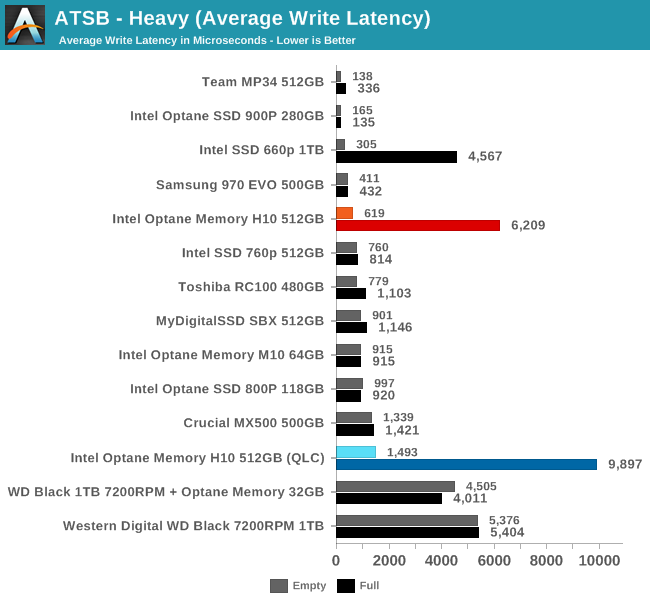 Average read latencies from the H10 are significantly worse when the Heavy test is run on a full drive, but it's still slightly better than the SATA SSD. The average write latencies are where the QLC stands out, with a full H10 scoring worse than the hard drive, and with the Optane caching disabled write latency is ten times higher than for a TLC SSD.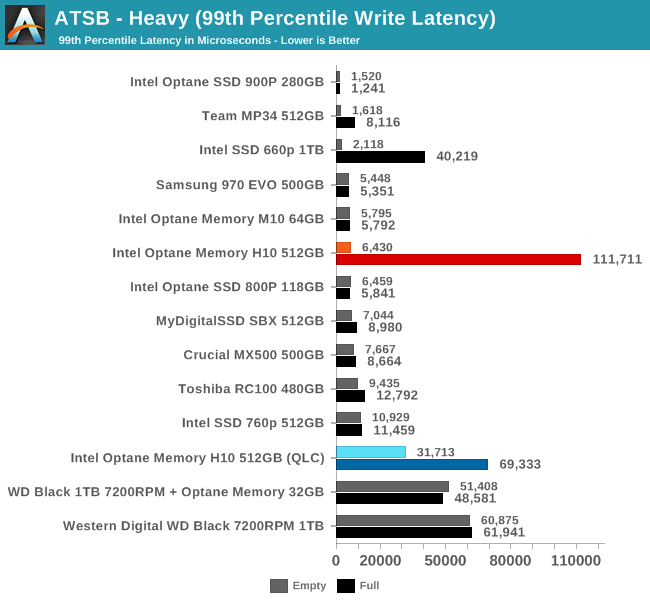 The 99th percentile read latency of the H10 with Optane caching off is a serious problem during the full-drive test run, but using the Optane cache brings read QoS back into the decent range for SSDs. The 99th percentile write latency is bad without the Optane cache and worse with it.