AnandTech Storage Bench - The Destroyer
The Destroyer is an extremely long test replicating the access patterns of very IO-intensive desktop usage. A detailed breakdown can be found in this article. Like real-world usage, the drives do get the occasional break that allows for some background garbage collection and flushing caches, but those idle times are limited to 25ms so that it doesn't take all week to run the test. These AnandTech Storage Bench (ATSB) tests do not involve running the actual applications that generated the workloads, so the scores are relatively insensitive to changes in CPU performance and RAM from a new testbed, but the jump to a newer version of Windows and newer storage drivers can have an impact.
We quantify performance on this test by reporting the drive's average data throughput, the average latency of the I/O operations, and the total energy used by the drive over the course of the test.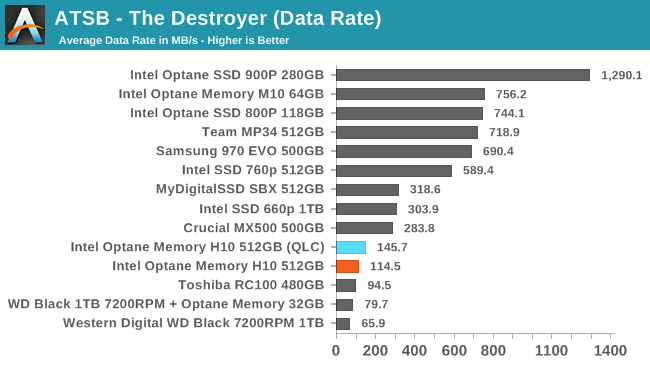 The Intel Optane Memory H10 actually performs better overall on The Destroyer with caching disabled and the Optane side of the drive completely inactive. This test doesn't leave much time for background optimization of data placement, and the total amount of data moved is vastly larger than what fits into a 32GB Optane cache. The 512GB of QLC NAND doesn't have any performance to spare for cache thrashing.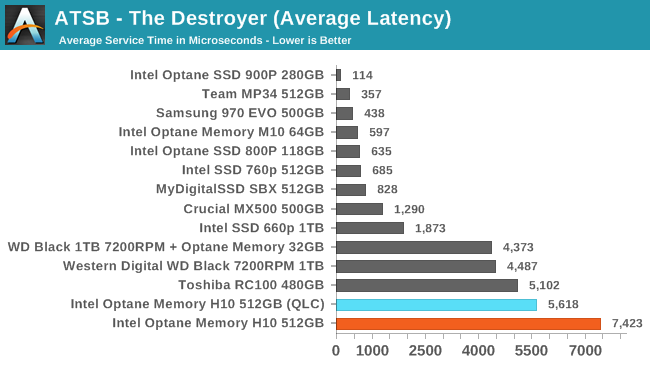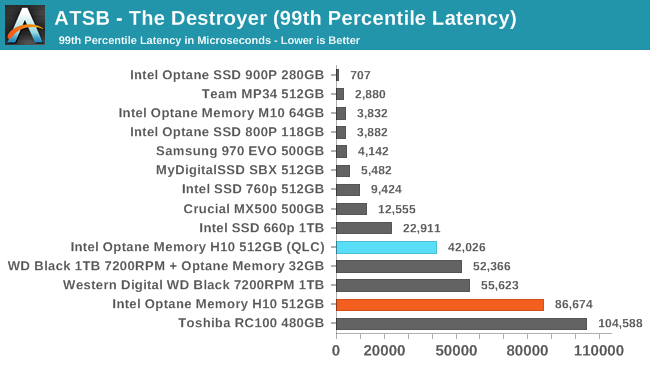 The QLC side of the Optane Memory H10 has poor average and 99th percentile latency scores on its own, and throwing in an undersized cache only makes it worse. Even the 7200RPM hard drive scores better.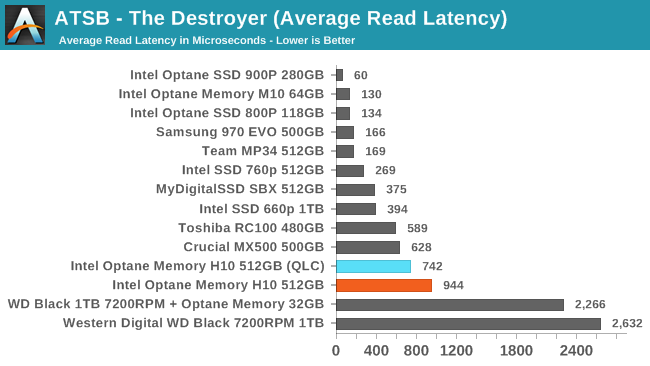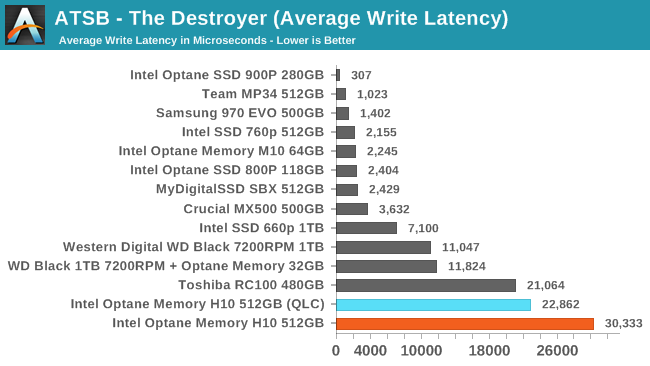 The average read latencies for the Optane Memory H10 are worse than all the TLC-based drives, but much better than the hard drive with or without an Optane cache in front of it. For writes, the H10's QLC drags it into last place once the SLC cache runs out.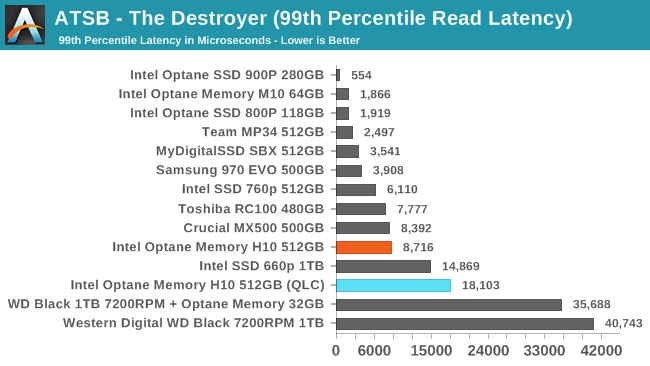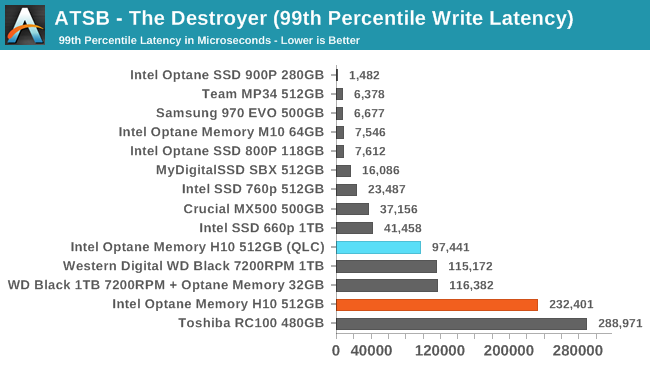 The Optane cache does help the H10's 99th percentile read latency, bringing it up to par with the Crucial MX500 SATA SSD and well ahead of the larger QLC-only 1TB 660p. The 99th percentile write latency is horrible, but even with the cache thrashing causing excess writes, the H10 isn't quite as badly off as the DRAMless Toshiba RC100.