How Can You Tell if a Board Has On-Chip Gigabit LAN?
According to nVidia, the easiest way to determine if a motherboard has on-chip Gigabit LAN is to
"look for nForce3 250Gb/Ultra badges or the NVIDIA Firewall as a feature, since they have to use nForce's GigE controller. Some boards brand NVIDIA GigE separately; others do not...those boards with a regular nForce3 250 badge do not have the GigE controller."

To give you a clear idea of what nVidia is talking about - if the board has any one of the 3 logos above, then you can assume that the board has on-chip LAN.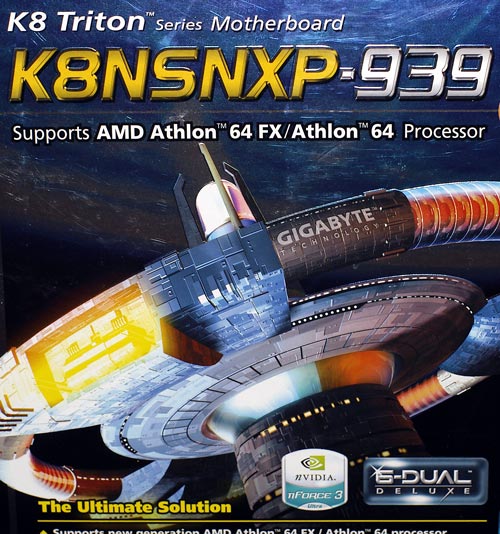 To provide a better idea of how manufacturers are using the logos, take a look at the Gigabyte 939 board above.

The Asus K8N-E shows the 250Gb label that you will see on some Socket 754 boards.