GPU Performance
GPU and gaming performance of the G8 is something that is dictated by both the SoC as well as the phone's overall hardware design, specifically its thermal dissipation design.
We saw the Snapdragon 855 perform very well in the Galaxy S10, although the absolute improvements compared to the previous generation were quite conservative. Here the new LG G8 could distinguish itself by showcasing different thermal characteristics and possibly better sustained performance figures.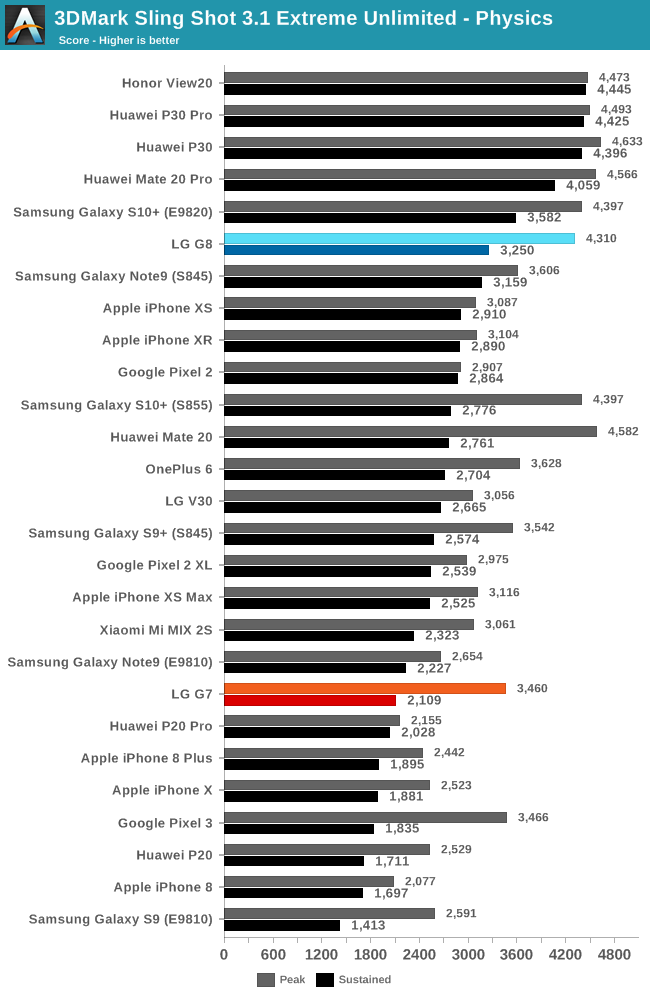 In the 3DMark Physics test which is mostly a CPU-bound workload within a GPU power constrained scenario, we indeed see the G8 performing better than the Galaxy S10+, which is a promising start. Huawei's Kirin 980 phones here still lead the pack in terms of both peak as well as sustained performance.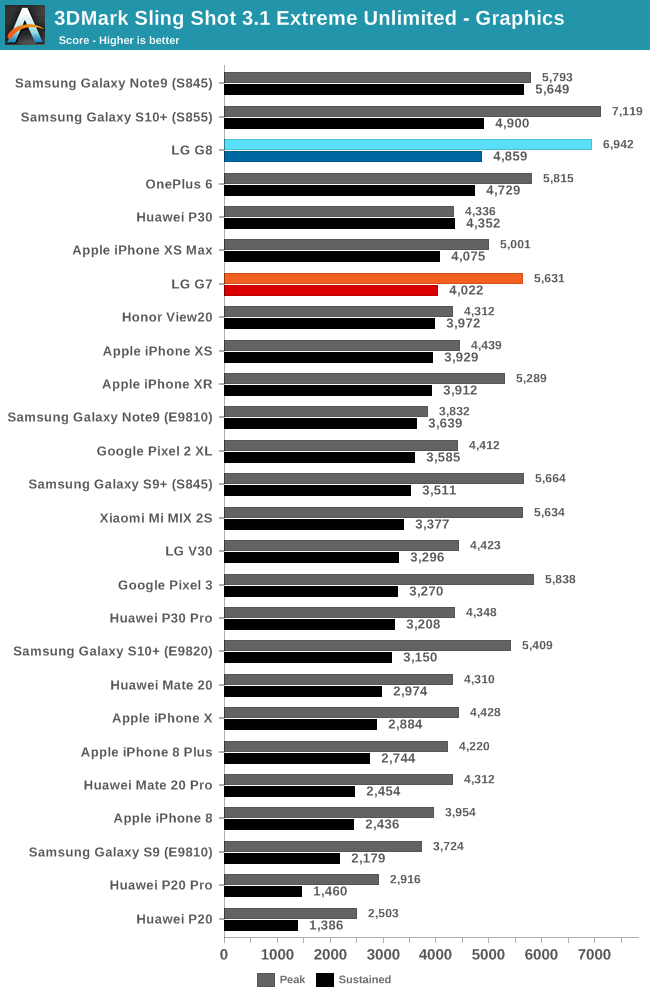 The graphics test puts the G8 in line with the S10+ - both showcasing excellent performance. The Note9 still leads here due to Samsung having extremely lax thermal constraints on that device, resulting in quite high skin temperatures in long sustained scenarios.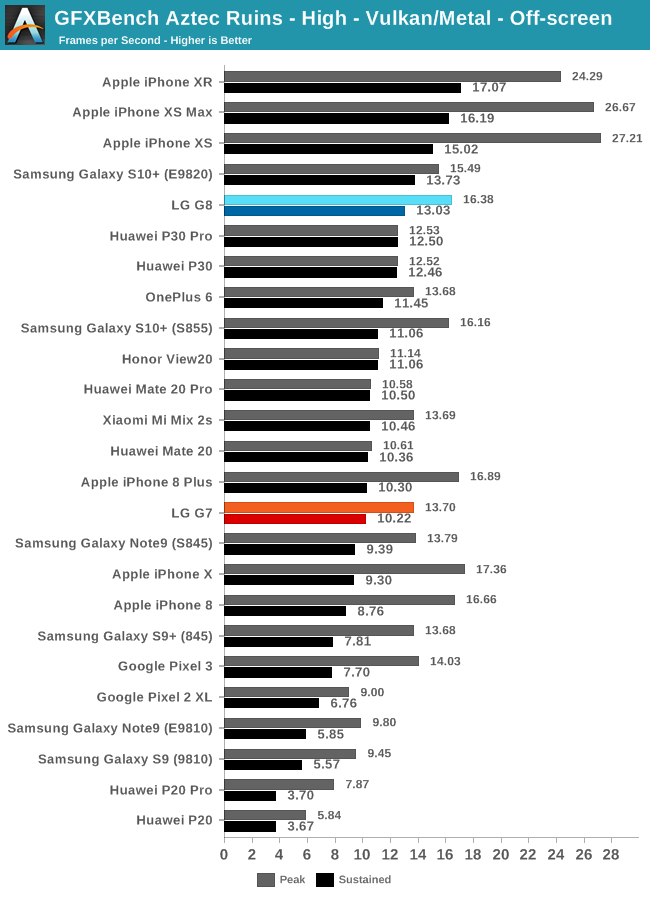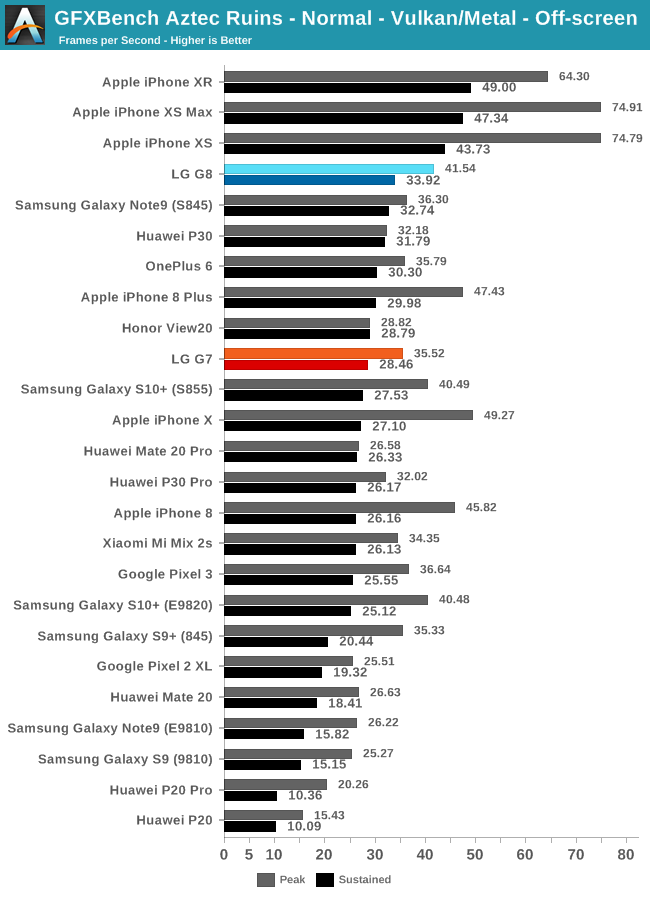 In both Vulkan Aztec tests the G8 also leads the S10+ in the sustained performance department, even though the absolute improvements over last year's G7 aren't very big.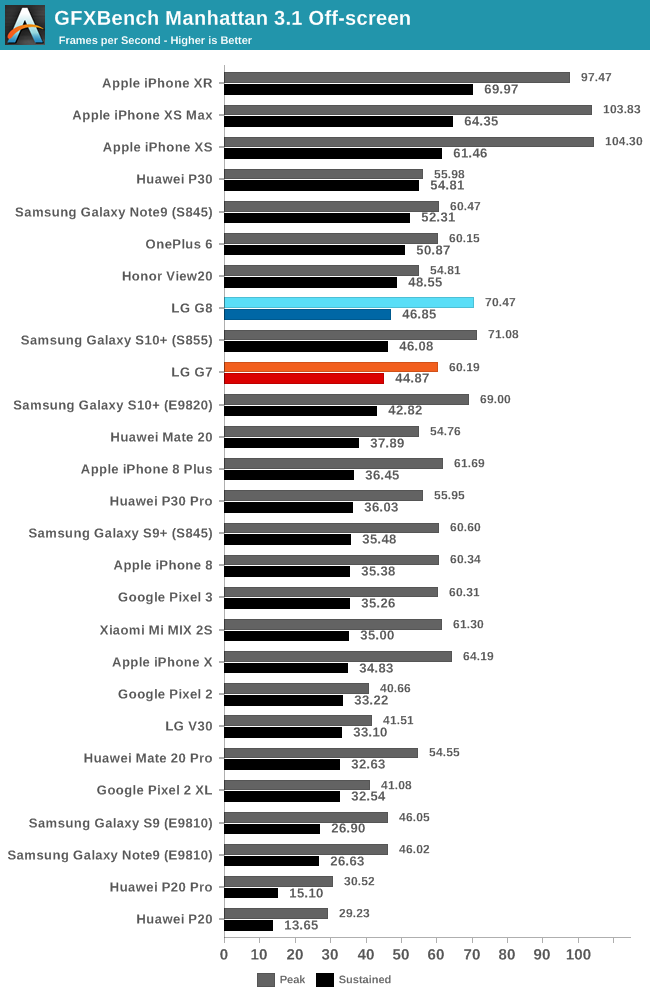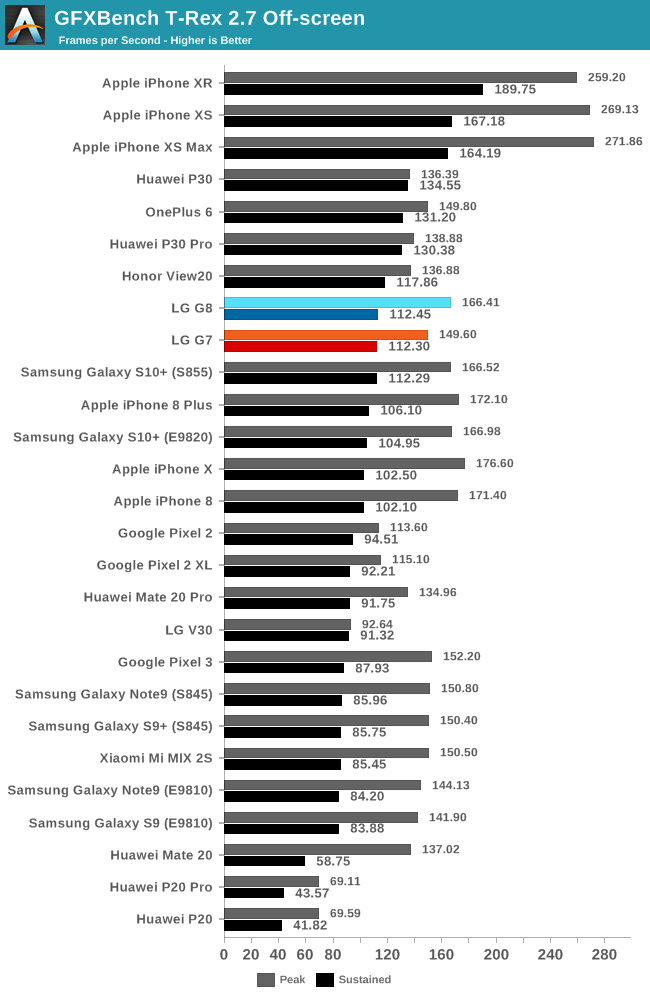 Finally, in Manhattan and T-Rex the G8 posts the most muted performance improvements over the G7, ending up almost identical sustained performance scores as last year's phone. Here we also see the G8 tie with the Galaxy S10+.
Overall the GPU performance of the G8 and the Snapdragon 855 is very similar to that of the Galaxy S10+. The G8 is ahead of Samsung's phone in some tests, which seems to be tied to more lax CPU thermal constraints. On other tests, the phone is pretty much in line with what we saw on the S10: conservative improvements over last year's Snapdragon 845 phones such as the G7.