Cold Test Results (Room Ambient Temperature)
For the testing of PSUs, we are using high precision electronic loads with a maximum power draw of 2700 Watts, a Rigol DS5042M 40 MHz oscilloscope, an Extech 380803 power analyzer, two high precision UNI-T UT-325 digital thermometers, an Extech HD600 SPL meter, a self-designed hotbox and various other bits and parts. For a thorough explanation of our testing methodology and more details on our equipment, please refer to our How We Test PSUs - 2014 Pipeline post.
Due to the unique thermal design of the Nightjar NJ450-SXL, we had to change our testing methodology quite a bit. As there is no airflow to assess, we placed a sensor on the bottom side of the chassis and measure its surface temperature instead. Note that these thermal results are not directly comparable with those obtained by testing regular air-cooled products.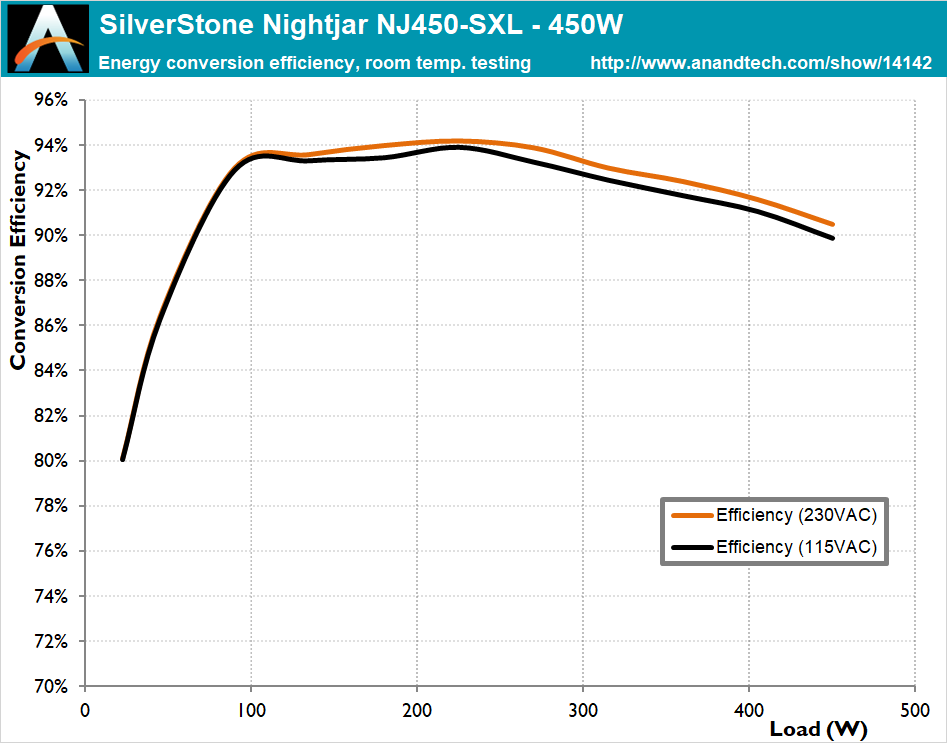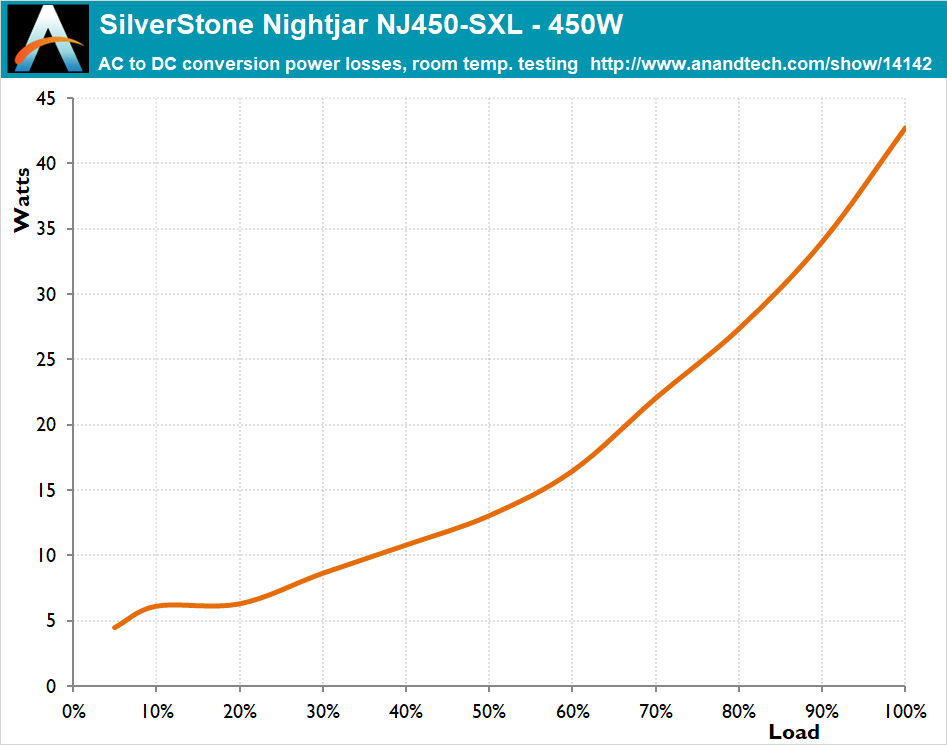 The SilverStone Nightjar NJ450-SXL easily honors its 80Plus Platinum efficiency certification, significantly surpassing the minimum requirements of 92%/94%/90% efficiency at 20%/50%/100% load respectively (230V AC input). It has an average efficiency of 92.9% across its nominal load range, a relatively high figure even for an 80Plus Platinum certified unit. The efficiency drop when the unit is powered from a 115V AC source is small, reducing its average efficiency across the nominal load range down to 92.5%. Note that the efficiency drop is more severe at higher loads but negligible, or even negative, when the unit is very lightly loaded.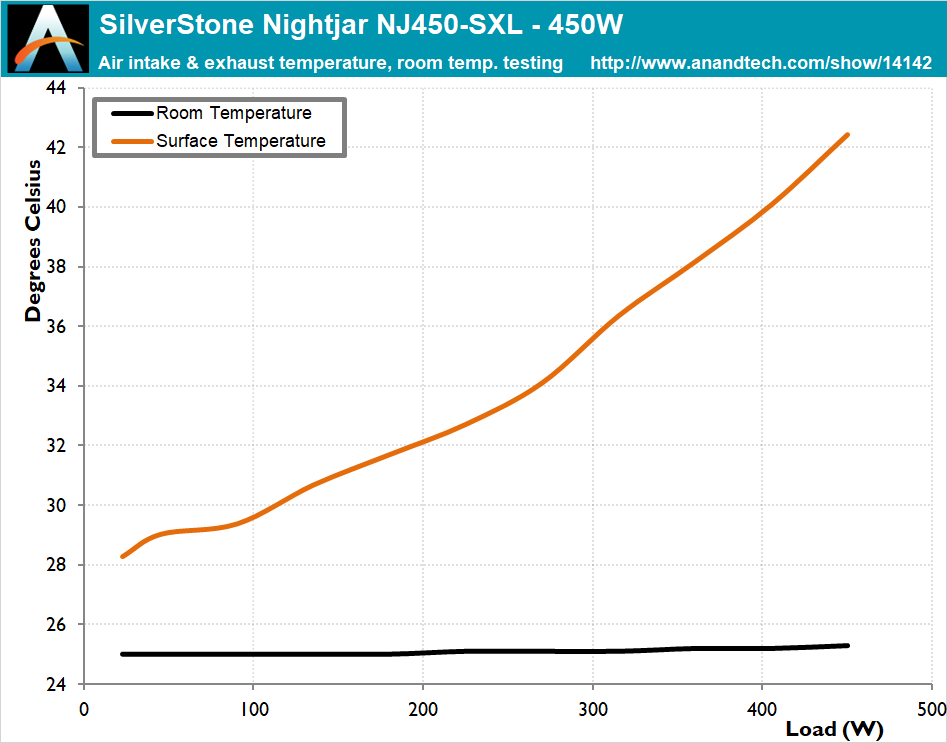 As expected from a well-designed passively cooled device, the surface temperature of its heatsink increases almost linearly and in near-perfect alignment with the unit's thermal losses. It does reach over 40°C when the power supply is heavily loaded but that is a perfectly safe figure for an advanced PSU. The internal temperatures of the PSU over its primary and secondary side MOSFETs are acceptable, with the primary side getting a little bit hotter than the secondary side.