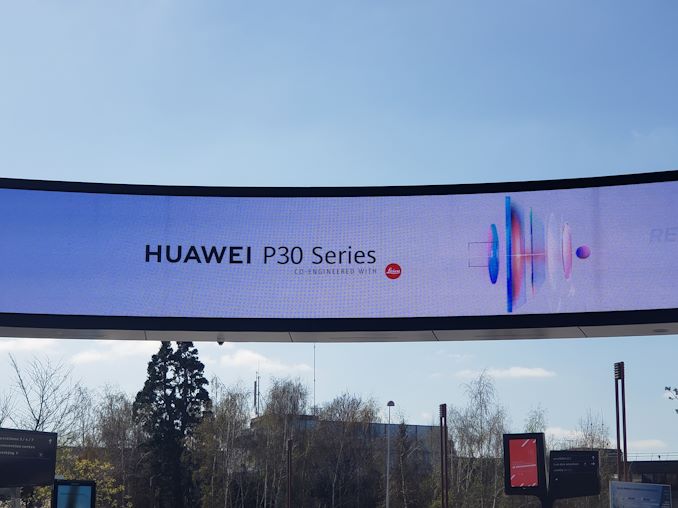 08:31AM EDT - Hello all! We're live here from the Paris convention center for the launch of Huawei's P30 smartphone lineup.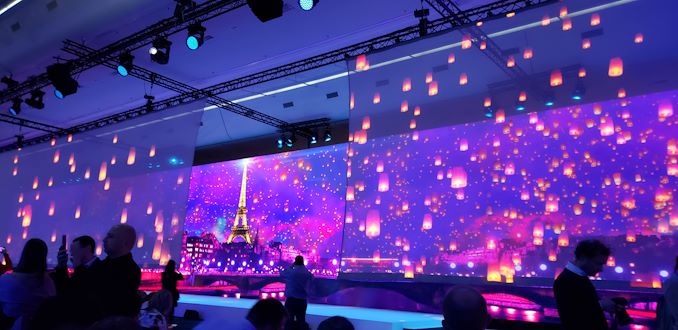 08:35AM EDT - This is the second time Huawei has launched a flagship in Paris. Last year we saw the launch of the P20 and P20 Pro which ushered in a new era of smartphone photography.
08:36AM EDT - In particular, the P20Pro ushered in a new era of smartphone photography with the introduction of a tripod-less night mode as well as bringing some impressive sensor technology to the table.
08:37AM EDT - Huawei's P-series have focused on photography, while the Mate series is the lineup where Huawei introduces new technology such as the newest generation Kirin chipsets.

08:39AM EDT - The venue here rivals the size that we're used from Samsung's launches. In a sense, this is a good representation of where Huawei is in the mobile market nowadays.
08:40AM EDT - One bonus point for the Paris convention centre: It seems like the venue WiFi is holding relatively strong even though I'm seeing tons of WiFi hotspots around.
08:45AM EDT - The event should start in 15 minutes. I'm expecting a long presentation by Richard Yu.
09:00AM EDT - One minute to go.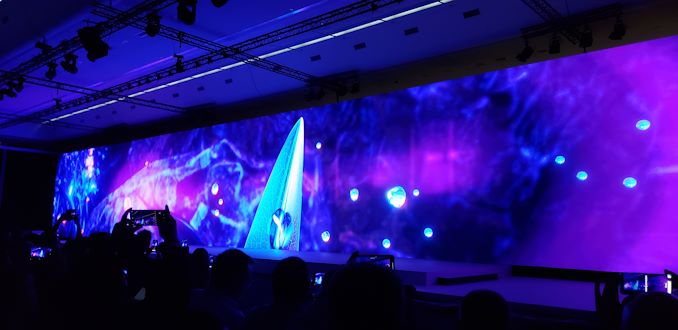 09:02AM EDT - Intro video hyping things up.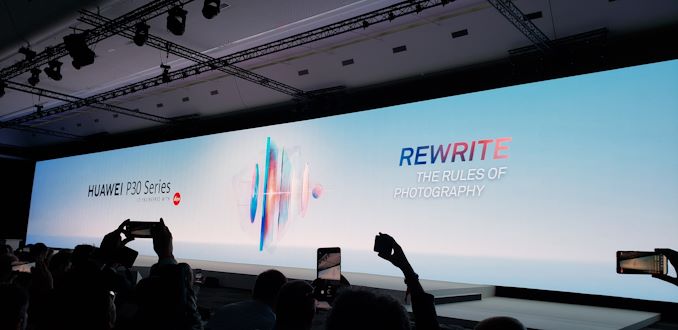 09:02AM EDT - "P30 - Rewrite the rules of phography"
09:03AM EDT - Telefonica executive talking about the P series and Huawei's advances.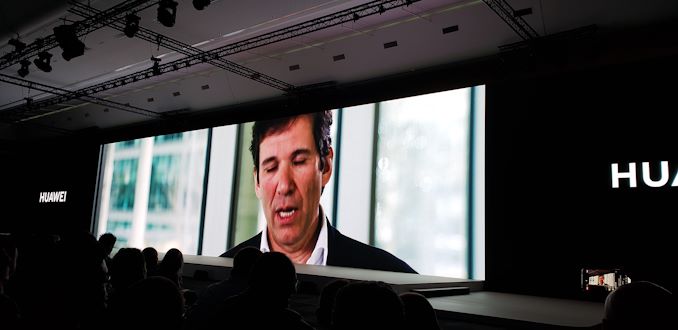 09:04AM EDT - Vodaphone executive talking about how the P30 will be a great smartphone
09:05AM EDT - Next in line - Orange.
09:05AM EDT - "Turning point in the industry; 5G and foldable devices"
09:05AM EDT - "The P30 are a rainbow of devices"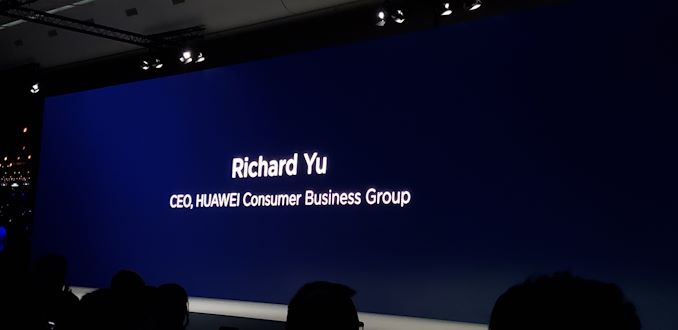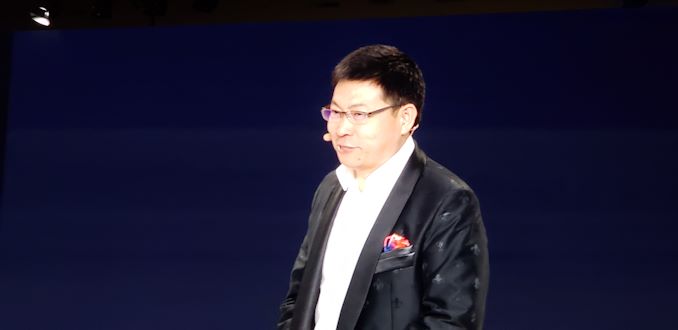 09:06AM EDT - Richard Yu taking the stage.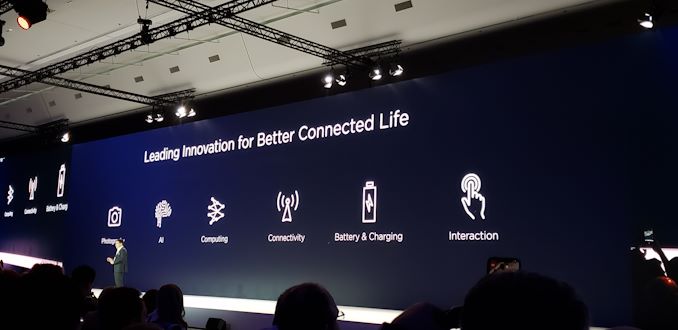 09:07AM EDT - Leading innovation in a variety of topics.
09:07AM EDT - "Leading mobile photography" making the mobile experience much better to like that of a DLSR camera
09:08AM EDT - "Building a better connected life means a better community"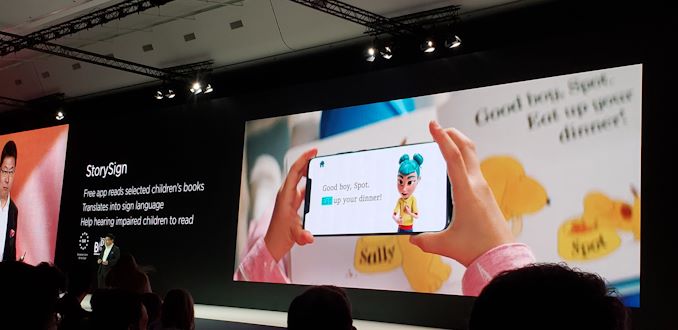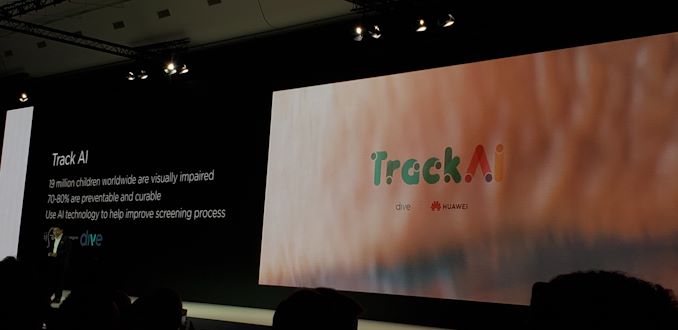 09:09AM EDT - Using AI to help the visually impaired. Using the NPU in the Kirin 980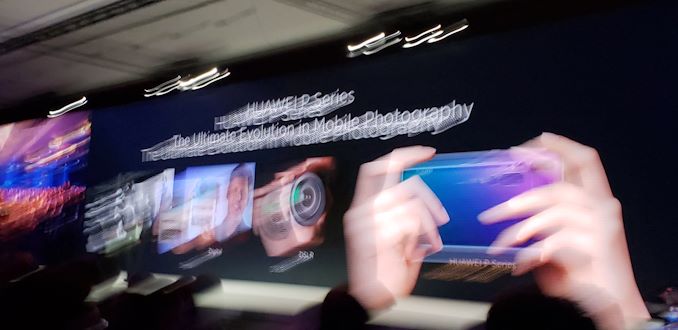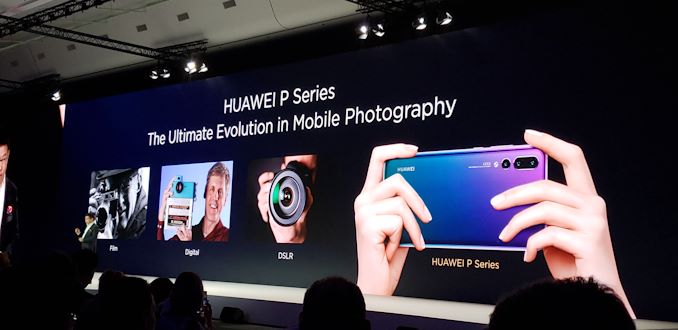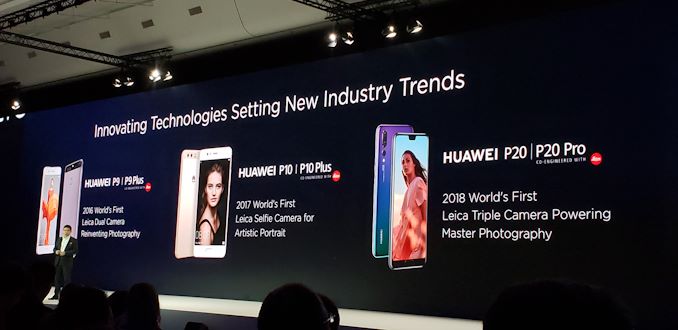 09:10AM EDT - First in the industry to introduce a dual-camera.
09:10AM EDT - Last year with the P20 - first with a triple camera.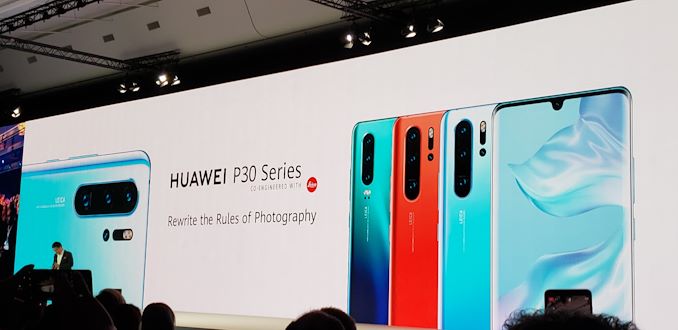 09:10AM EDT - Introducing the P30 and P30 Pro.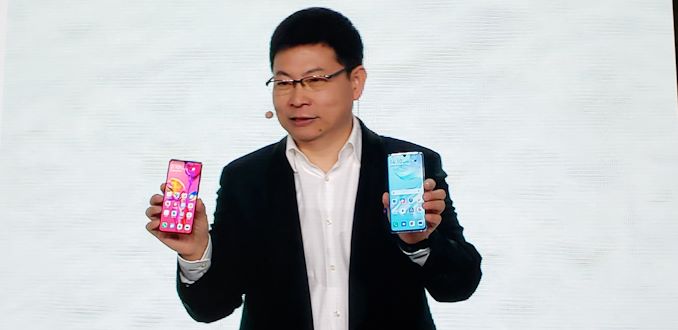 09:11AM EDT - "Rewrite the rules of photograph"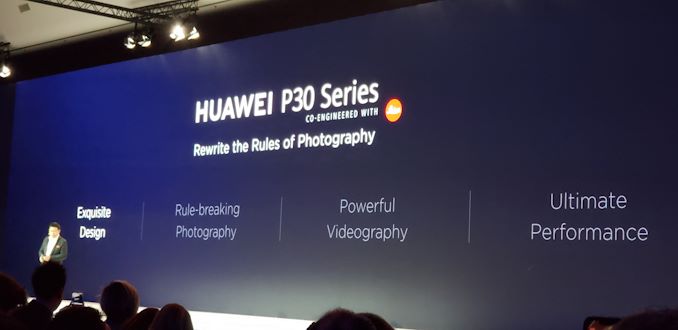 09:12AM EDT - Intro video about the design of the P30
09:12AM EDT - "Design inspired by nature"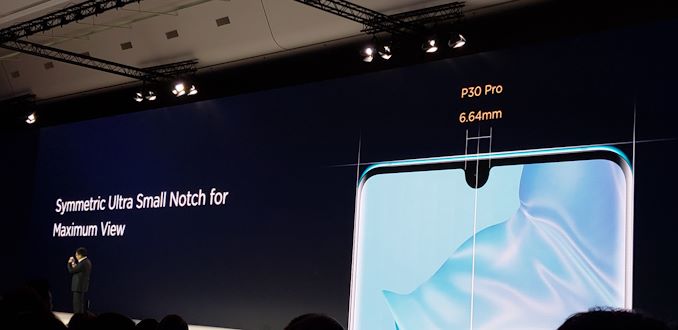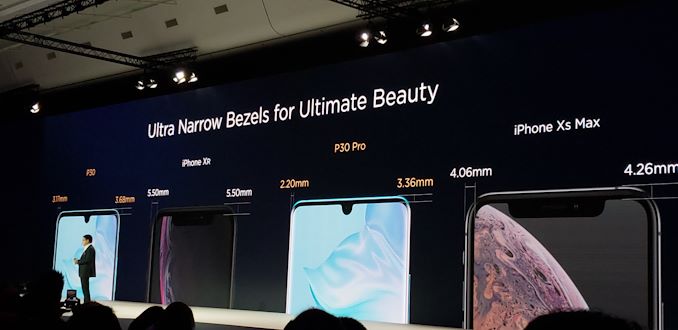 09:13AM EDT - Minimal notch and bezel design.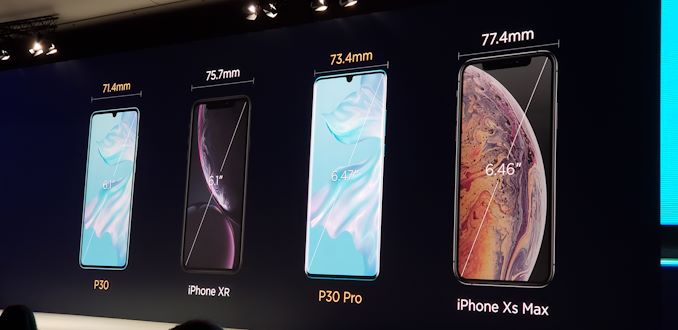 09:14AM EDT - Fantastic screen-to-body ratios on both the lower end P30 and the P30 Pro - much less than the iPhone XS & XR.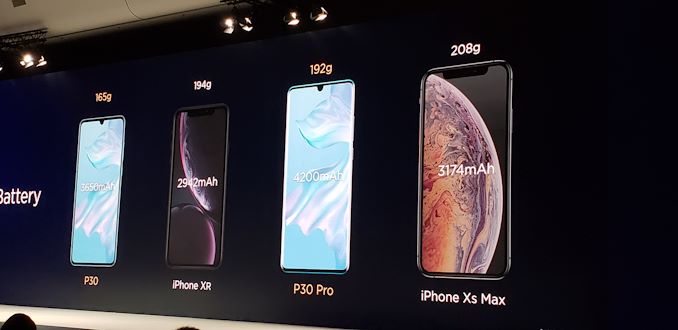 09:15AM EDT - Also much lighter designs. Notably missing from the comparison are the new Galaxy S10's which are lighter.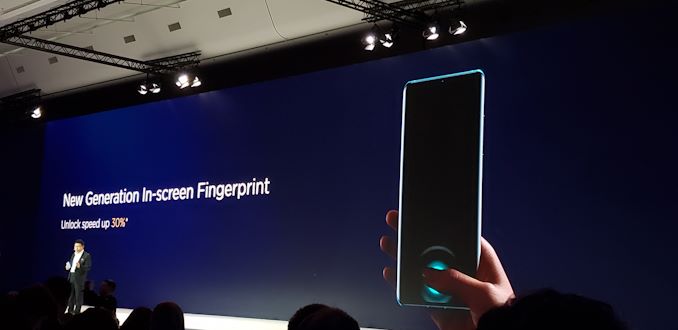 09:15AM EDT - Under-screen magnetic earpiece speaker.
09:15AM EDT - New under-screen fingerprint with 30% better unlock speed.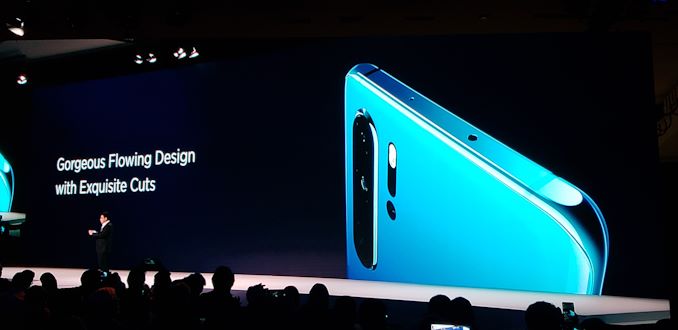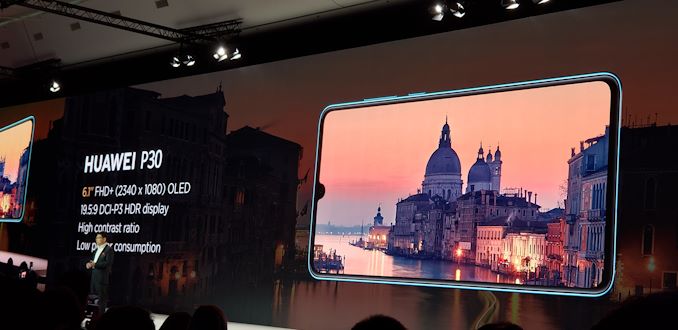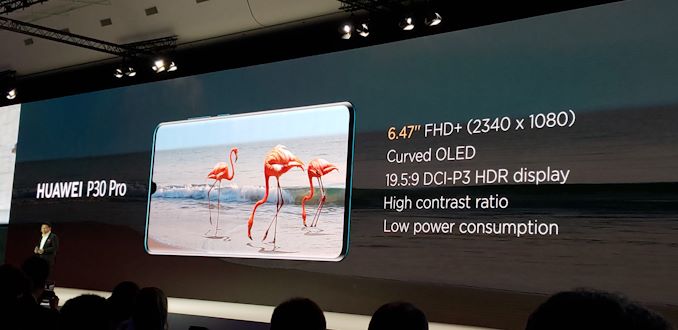 09:16AM EDT - 1080p OLED isplay on the small P30. First time we see an OLED on the lower range model.
09:17AM EDT - Also a 1080p OLED screen on the P30 Pro - odd lack of 1440 on the bigger phone.
09:17AM EDT - IP68 rating on the P30 Pro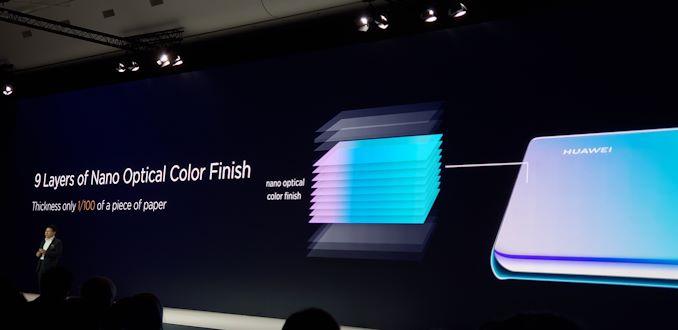 09:17AM EDT - Nano optical colour finish.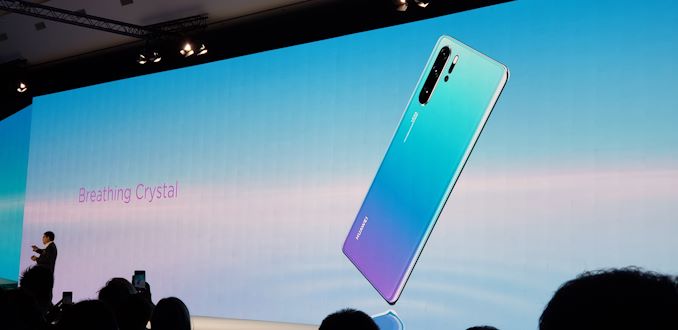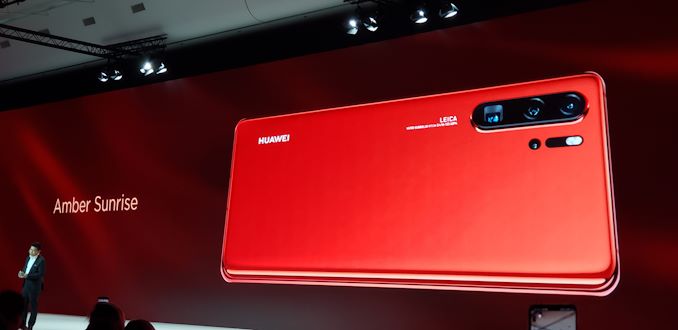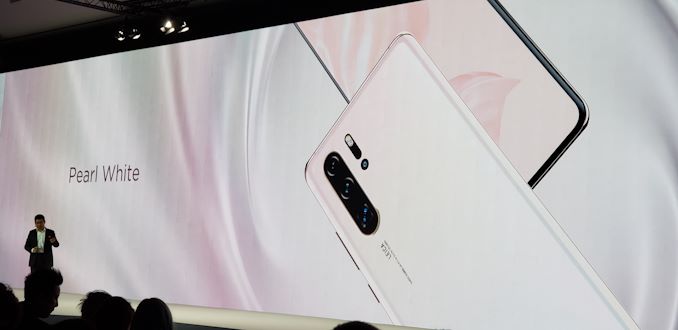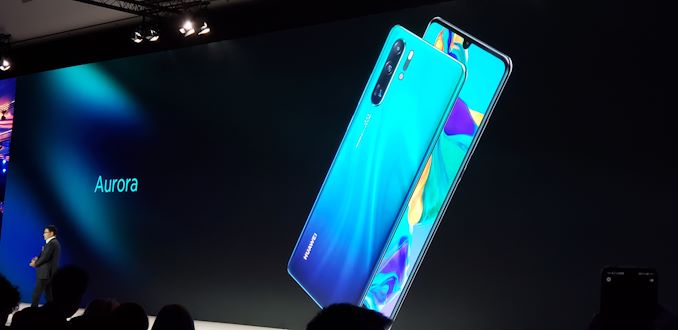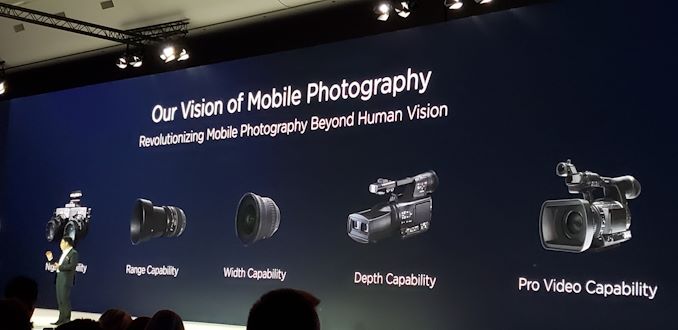 09:20AM EDT - Five different colours - Breathing crystal, Amber sunrise, Pearl white, Black and Aurora Blue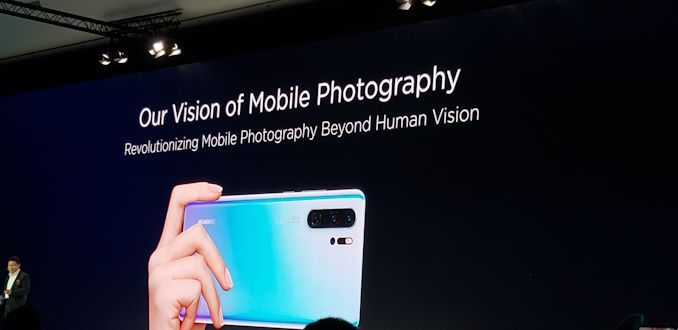 09:20AM EDT - Moving onto the photography capability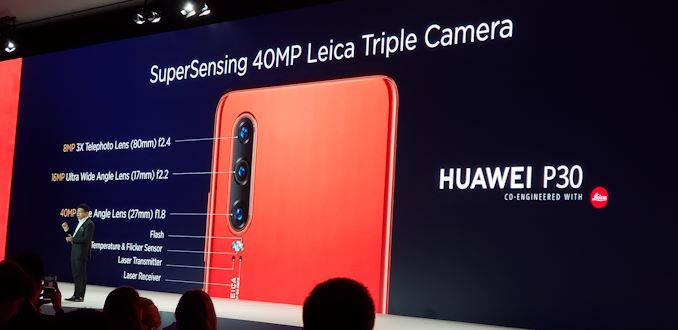 09:21AM EDT - 40MP new generation main sensor, 16MP wide angle and a 8MP 3x telephoto on the P30.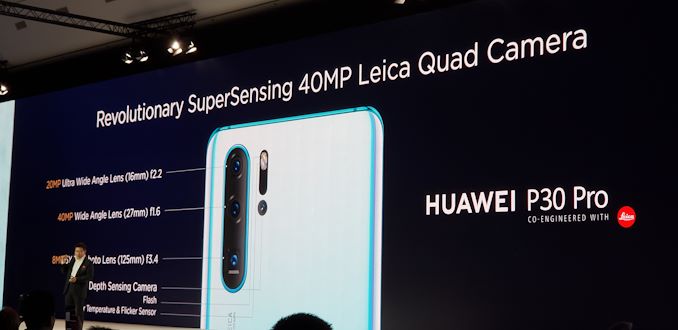 09:22AM EDT - The P30 Pro has a similar camera setup, but now has a 5x optical zoom periscope telephoto lens.
09:22AM EDT - Uses a prism mirror to have the sensor at a 90° angle
09:22AM EDT - ToF camera on top of the 3 optical cameras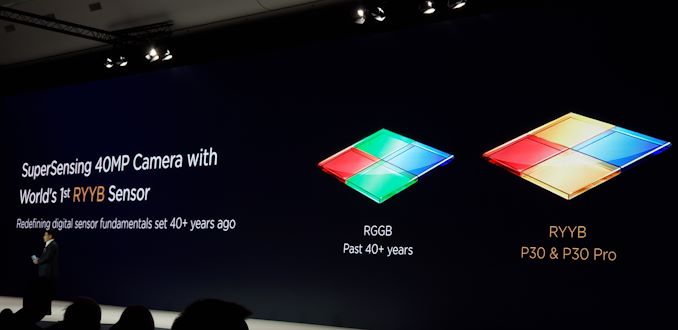 09:23AM EDT - Huawei has abandoned a RGGB Bayer sensor in favour of a RYYB sensor.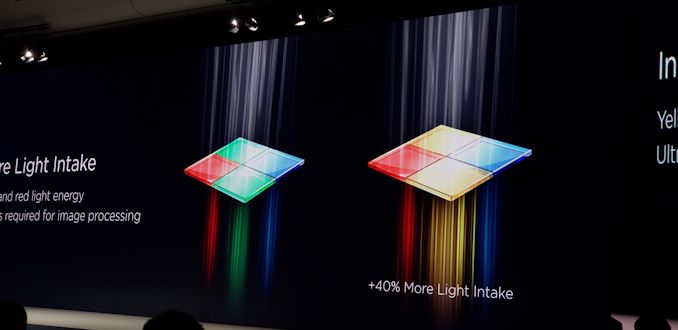 09:24AM EDT - Yellow captures both red and green light, and the ISP reconverts data back to RGB data.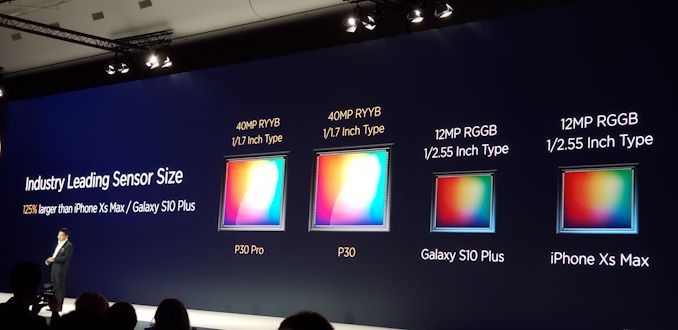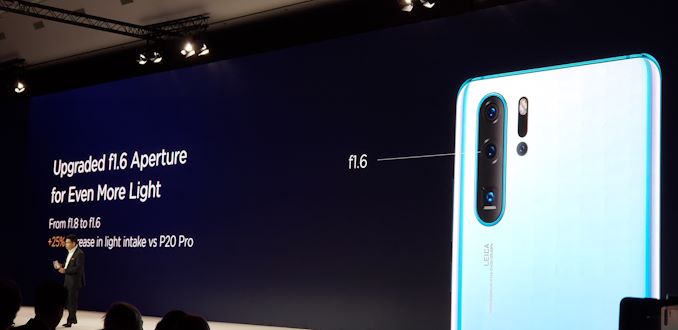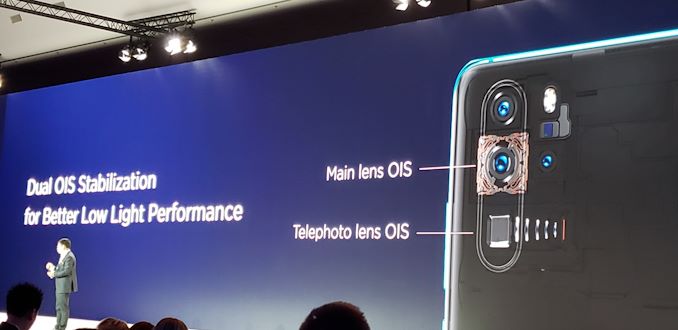 09:25AM EDT - Again a 1/7" sensor for the 40MP sensor, currently the biggest in a smartphone today.
09:25AM EDT - OIS for both the 40MP sensor and the telephoto module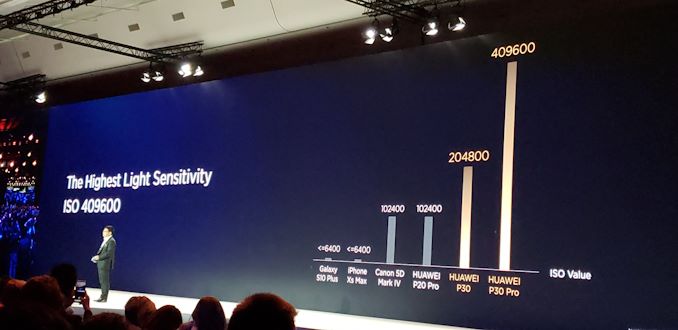 09:26AM EDT - ISO400000 for the P30Pro and ISO204800 for the P30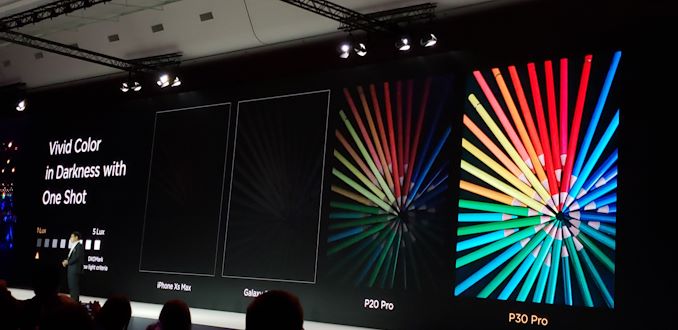 09:27AM EDT - Better light capture than your eyes are even capable of.
09:27AM EDT - Today's multi-frame captures essentially eliminates the noise issues of high ISO captures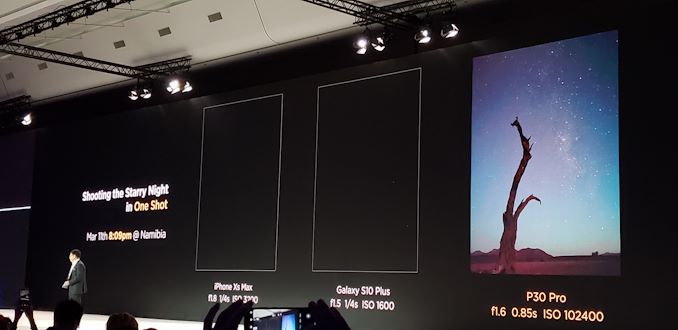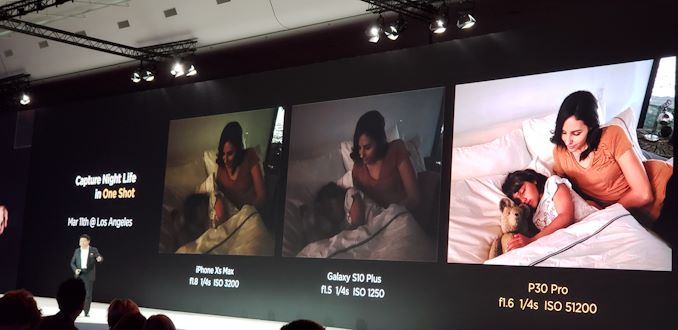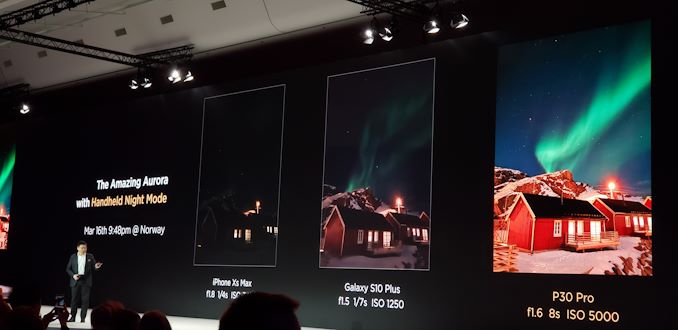 09:29AM EDT - Pictures done with the handheld Night mode.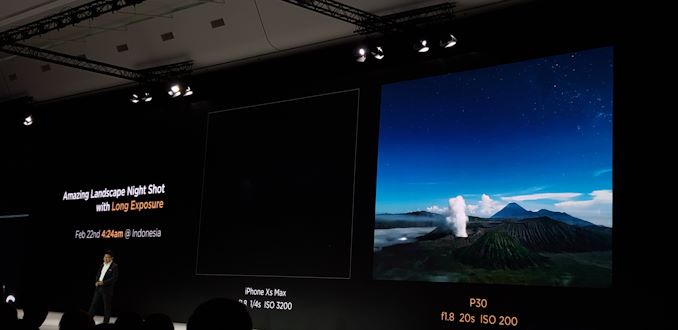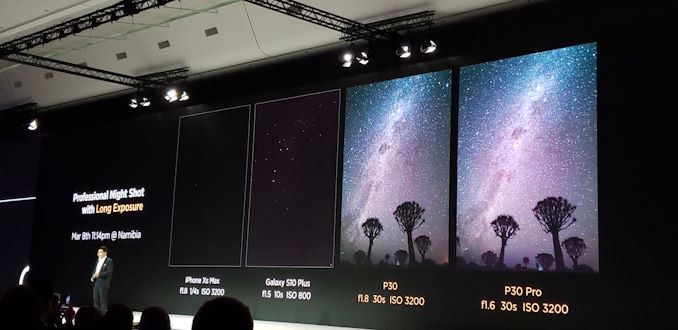 09:31AM EDT - The long exposure modes are enables through AIS "AI imagine stabilisation"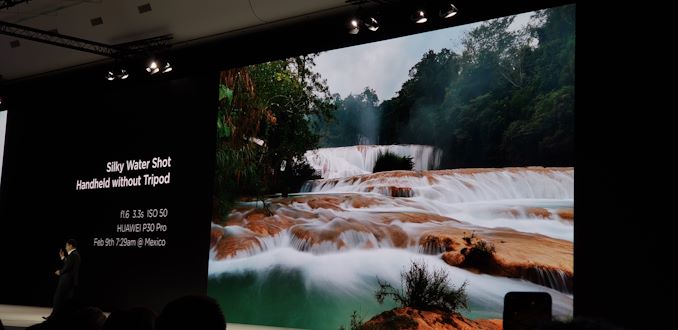 09:32AM EDT - Not only for night mode, but can be used in daylight as well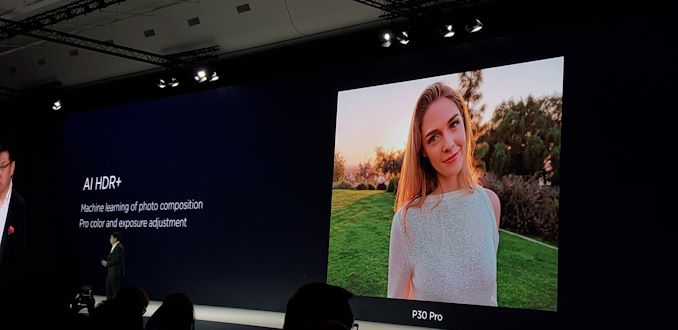 09:33AM EDT - Very large focus on showcasing the P30's camera capabilities
09:33AM EDT - Switching over to the new telephoto module
09:33AM EDT - 3x Optical zoom on the P30 with 5x hybrid zoom.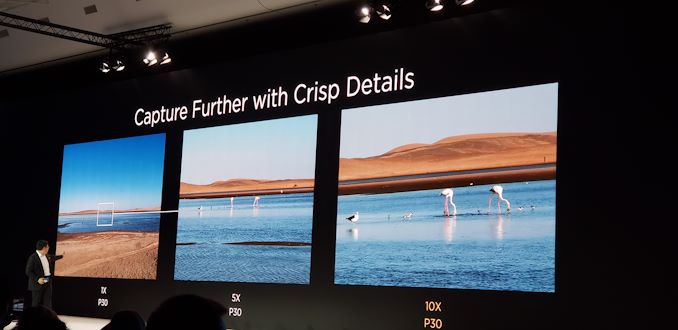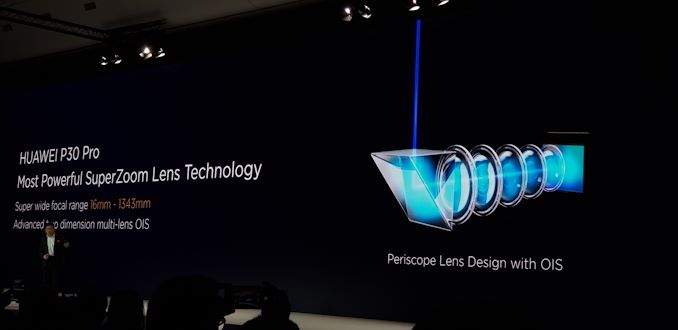 09:35AM EDT - OIS on the P30 Pro telephoto seems to be implemented on the prism.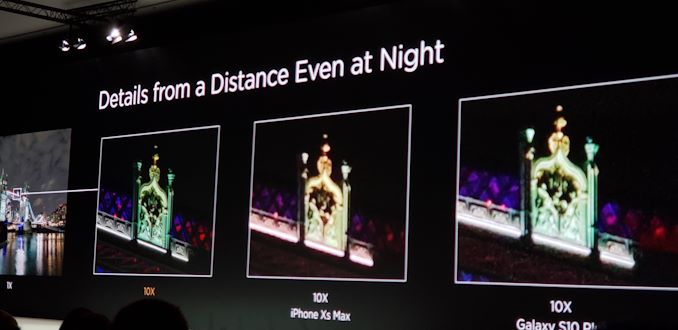 09:36AM EDT - The P20 Pro and Mate 20 Pro already had the best telephoto modules in the industry - Huawei is currently just showing off with the new modules on the P30.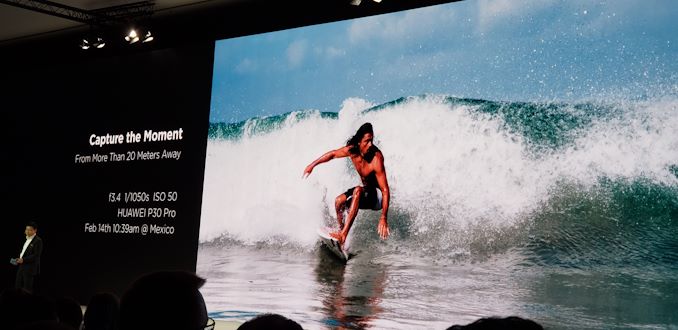 09:39AM EDT - Live demo with low light subjects against the S10+ and iPhone XS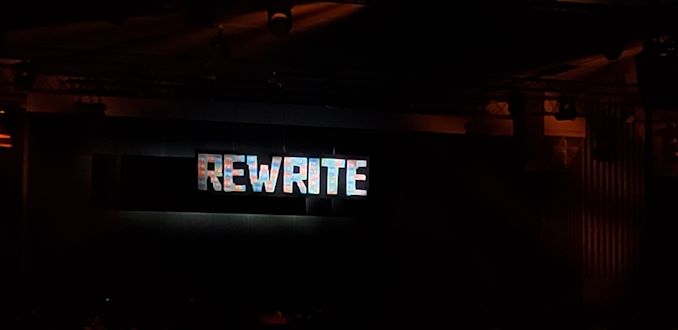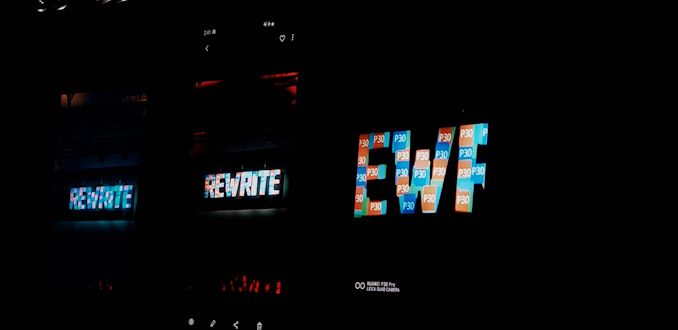 09:42AM EDT - The P30 resolving details that were invisible to the iPhone and Galaxy
09:42AM EDT - Now turning off the light in the room.
09:44AM EDT - Not using the low light mode on the Galaxy S10.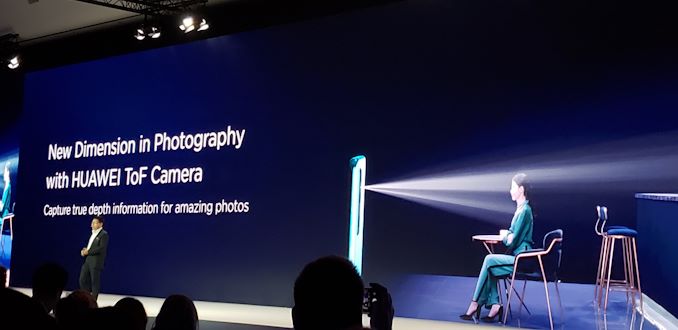 09:45AM EDT - Now addressing the new ToF camera and how it's used for depth information.
09:45AM EDT - We already saw this on the Honor View20 - however the issues were that we lacked any sensible use-cases for the module.
09:46AM EDT - Did they just talk about the ToF sensor and not mention any uses? o_O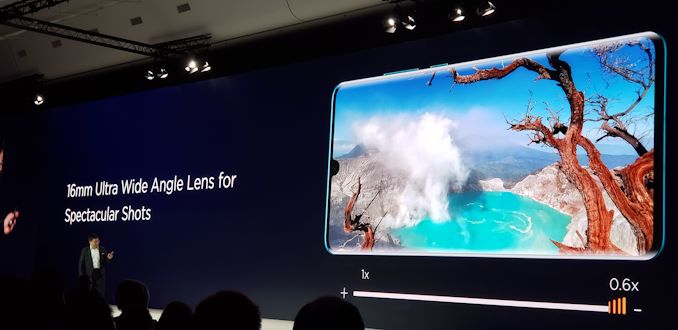 09:47AM EDT - Wide angle module just like on the Mate 20's.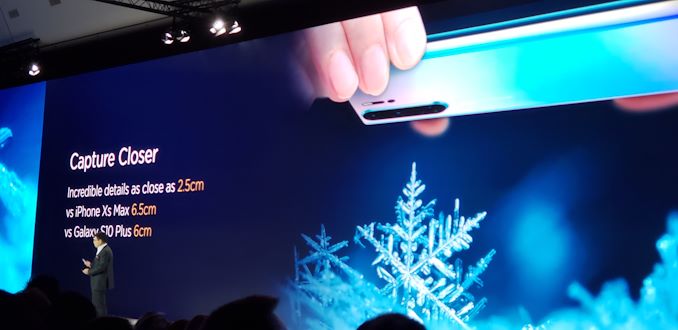 09:48AM EDT - Closer focus distance than what's possible on the S10 or iPhone XS
09:48AM EDT - 32MP front-facing selfie camera with AI HDR+
09:49AM EDT - Switching over to video recording features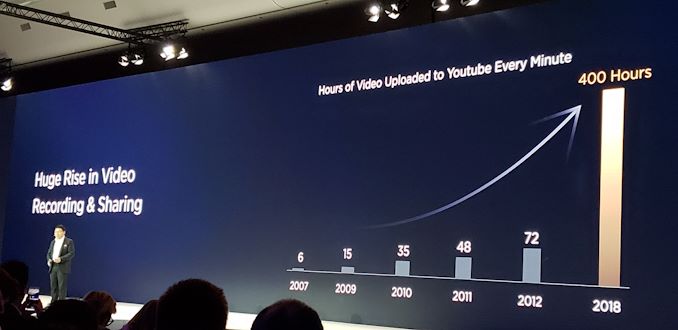 09:49AM EDT - More and more video are using video sharing.
09:49AM EDT - "Pain points for video" - Low light, stabilisation and range
09:50AM EDT - Low light video intro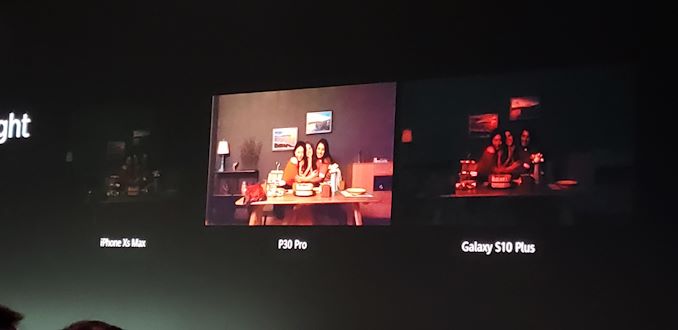 09:51AM EDT - The P30 showing vastly better low light video capture compared to the S10 and XS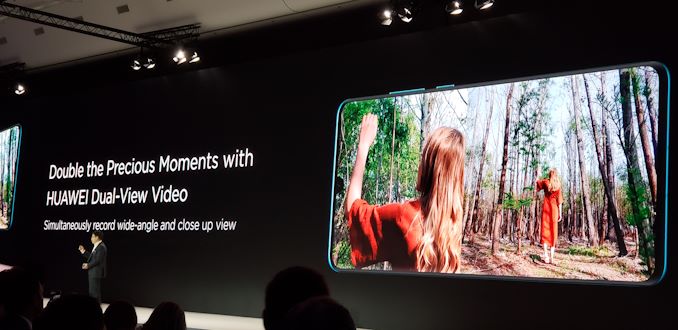 09:52AM EDT - Dual video recording with both a wide angle and regular camera.
09:53AM EDT - This is very interesting from a technical perspective as it requires a lot of ISP and SoC bandwidth
09:54AM EDT - DXOMark score for the P30 Pro - 112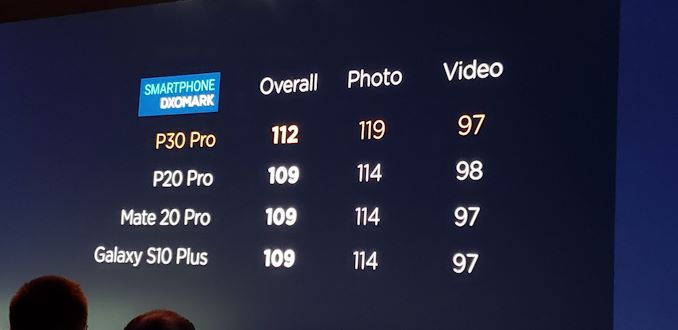 09:54AM EDT - "Unrivaled camera experience with the P30"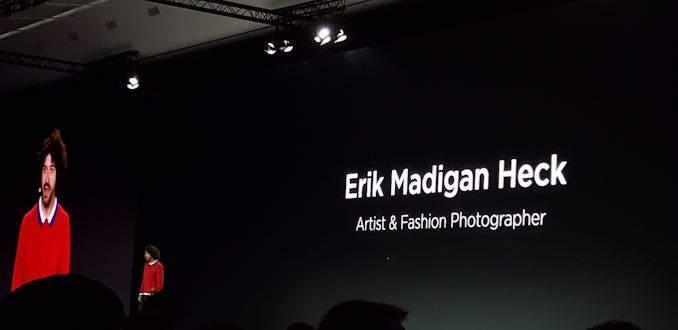 09:57AM EDT - Fashion Photographer taking the stage to talk about his experience with the P30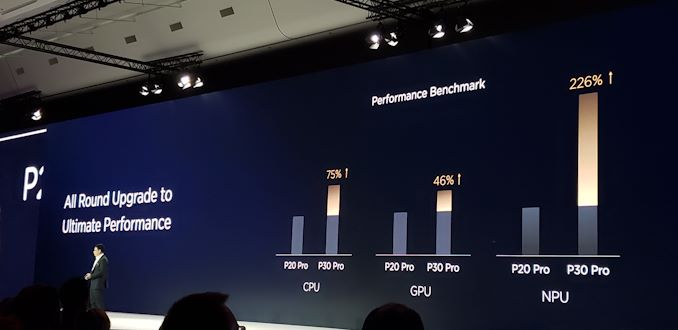 09:59AM EDT - Performance improvements brought by the Kirin 980 bringing massive improvements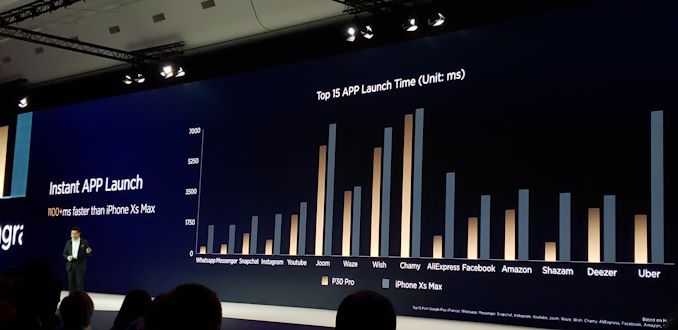 09:59AM EDT - A new filesystem "EROFS" bringing significant upgrades over EXT4.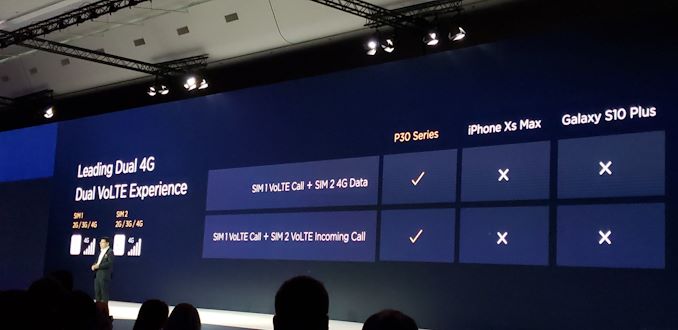 10:00AM EDT - Leading Dual SIM capability - most other phones don't have the full features for the second SIM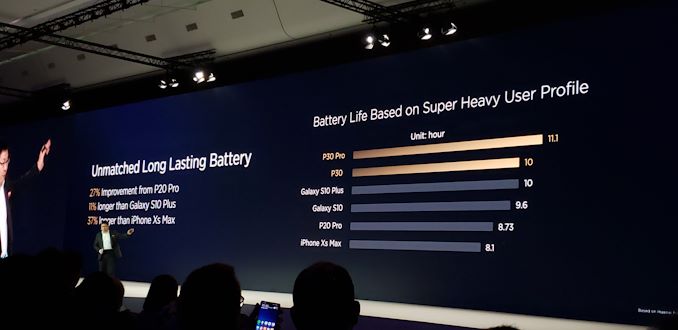 10:01AM EDT - 3650mAh battery for the P30 and 4200mAh for the P30 Pro
10:01AM EDT - 40W super fast charging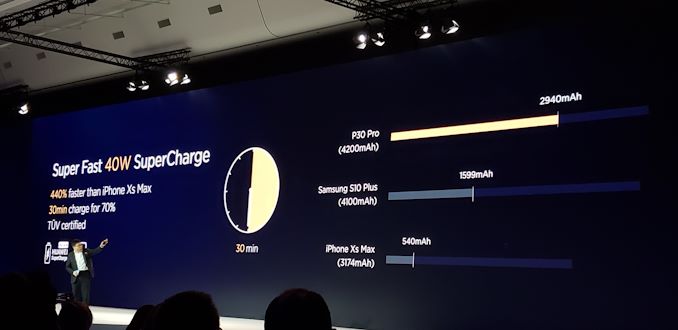 10:01AM EDT - 30minutes to charge to 70% capacity
10:01AM EDT - 15 Wireless charging
10:02AM EDT - Naturally reverse wiresless charging is also included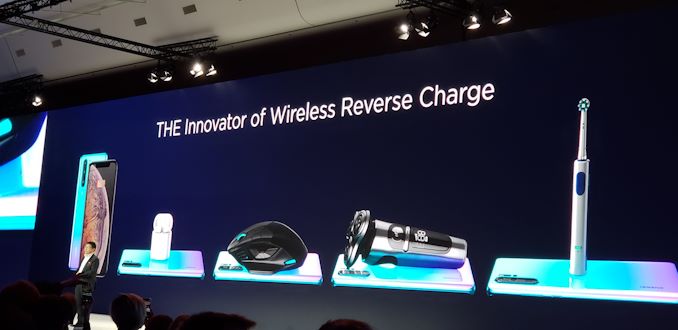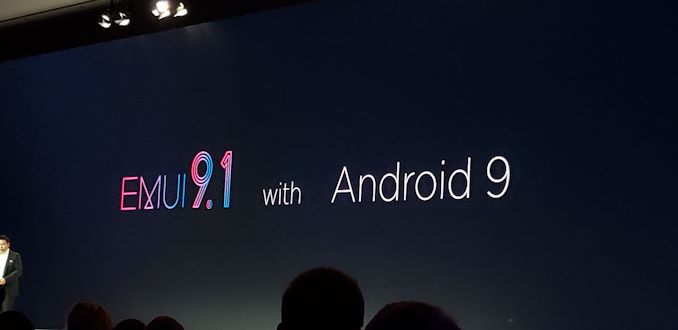 10:03AM EDT - New EMUI 9.1 with Android 9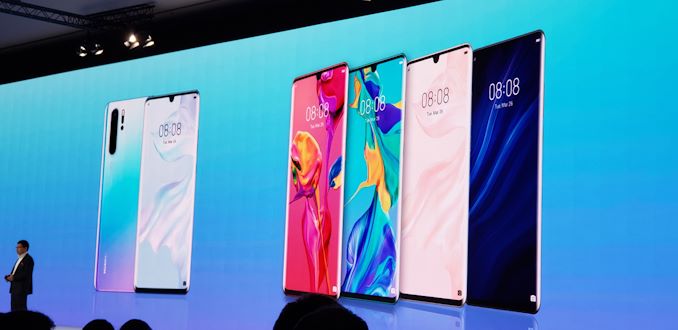 10:04AM EDT - New themes for EMUI and the P30's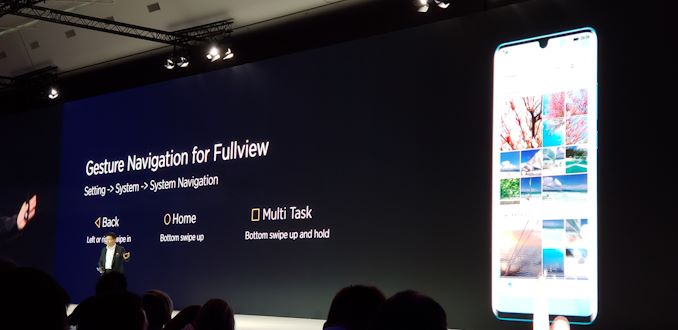 10:05AM EDT - Gesture navigation - unfortunately I find Huawei's side swipe implementation one of the worst among vendors. It's inferior to bottom up gestures.
10:06AM EDT - Power button serves as a assistant button when pressed for 1s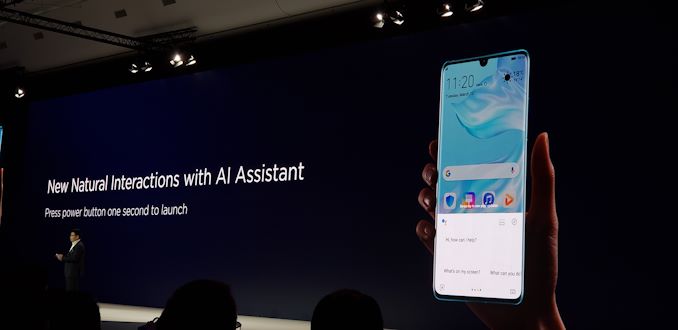 10:06AM EDT - Samsung should take note.
10:07AM EDT - TOF camera is used for Google ARCore
10:07AM EDT - Huawei seems to have some limited use-cases for the ToF sensor such as a object volume estimation application.
10:08AM EDT - Covering Share OneHop with the Huawei Matebook - we had already covered this at MWC and CES.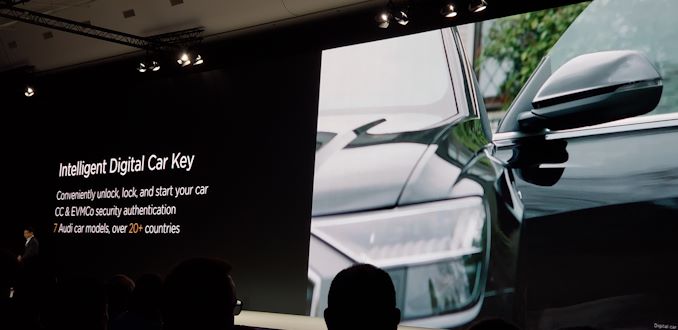 10:09AM EDT - Use the P"à as a digital car key.
10:10AM EDT - Partnership with Audi in 7 models, but looking forward to work with other brands such as BMW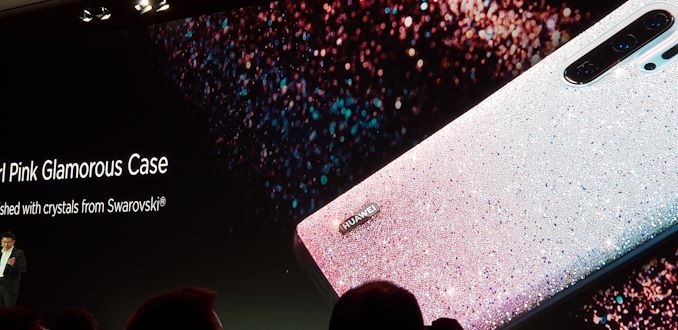 10:11AM EDT - Huawei bringing the bling bling with a first-party crystal cover from Swarofski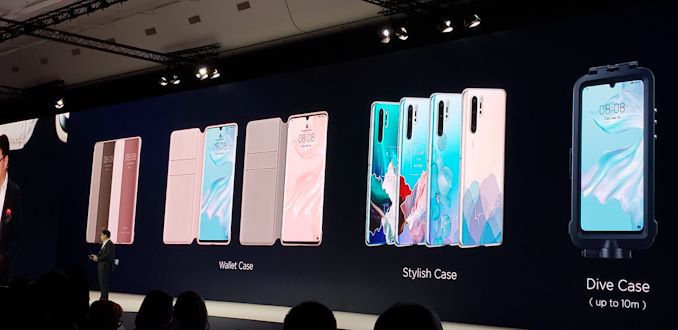 10:12AM EDT - More various first-party accessories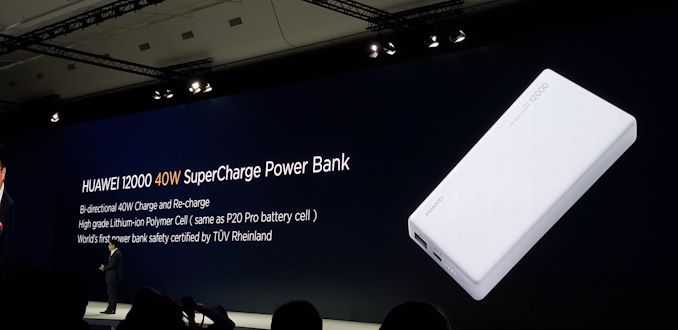 10:13AM EDT - 40W super charging powerbank - if you go out for several days in the wilderness with 12000mAh
10:13AM EDT - Can even charge your laptop at fast speeds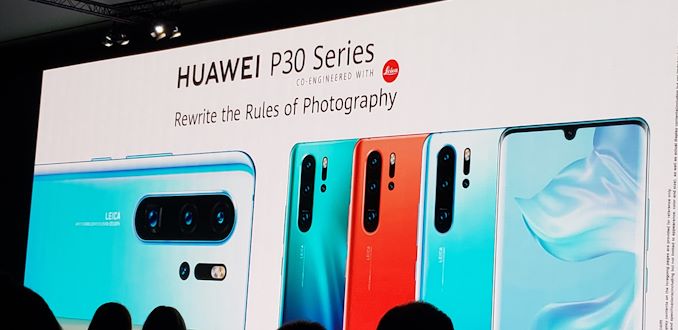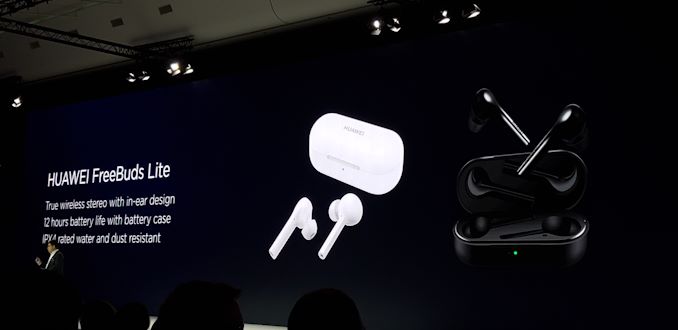 10:18AM EDT - Huawei also their own wireless headphones with the FreeLace and new FreeBuds Lite.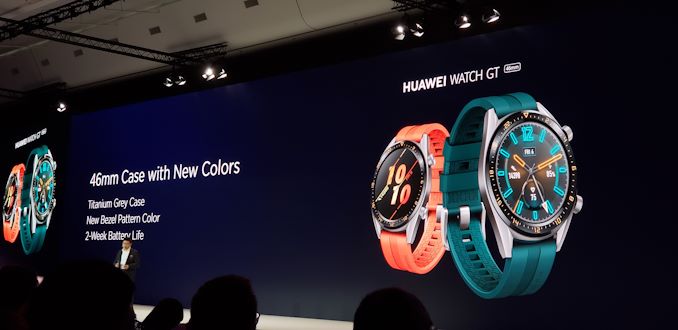 10:19AM EDT - New Huawei Watch GT with up to 2 weeks battery life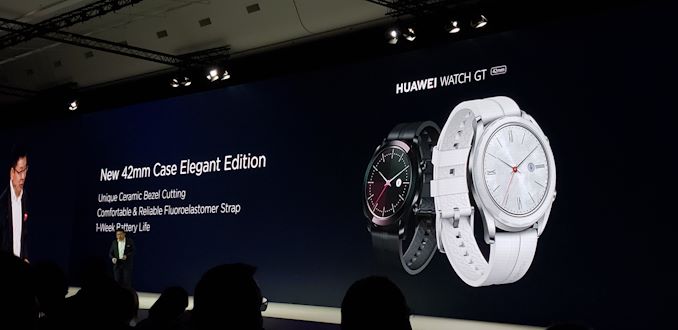 10:24AM EDT - Partner talking about ... designer stores selling eyewear. I'm not sure why this is part of the event.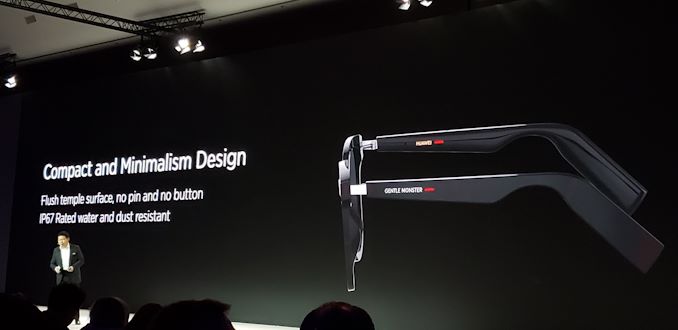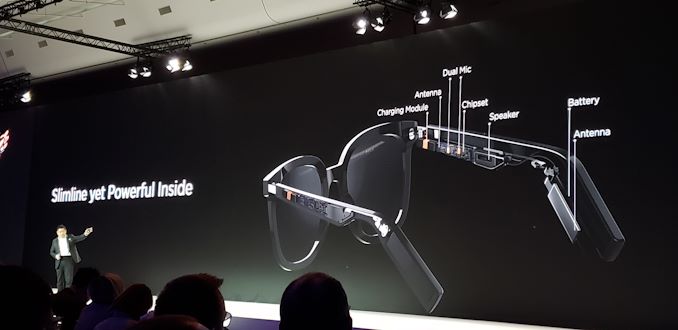 10:32AM EDT - The Gentle Monster smart eyewear is built by Huawei
10:32AM EDT - The PCB, batteryies, antennas included in the glass frames and supports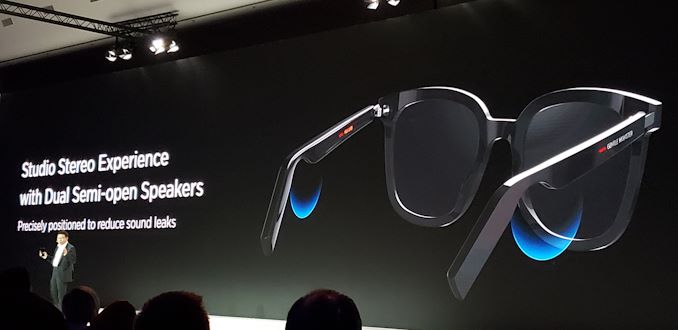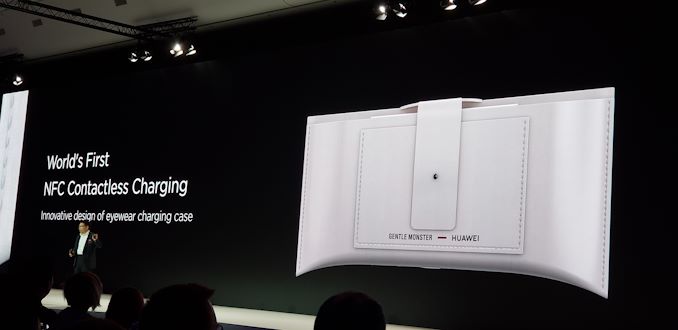 10:34AM EDT - Wirelessly charging pouch for thet glasses.
10:35AM EDT - The glasses seem to be able to be used for music devices as well as assistants.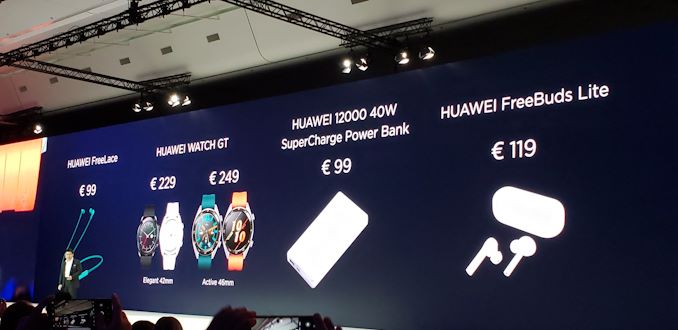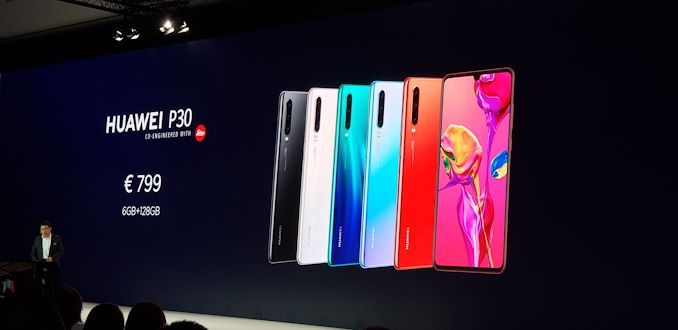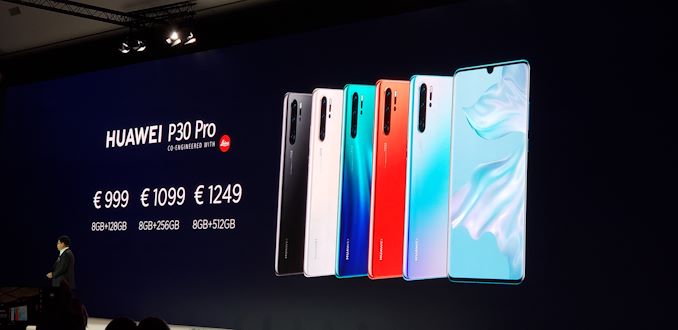 10:37AM EDT - 799€ for the P30 and 999€ for the P30Pro, respective starting prices.
10:38AM EDT - That's a wrap folks. I'm off to get my devices and get back home!