Far Cry 5 (DX11)
The latest title in Ubisoft's Far Cry series lands us right into the unwelcoming arms of an armed militant cult in Montana, one of the many middles-of-nowhere in the United States. With a charismatic and enigmatic adversary, gorgeous landscapes of the northwestern American flavor, and lots of violence, it is classic Far Cry fare. Graphically intensive in an open-world environment, the game mixes in action and exploration.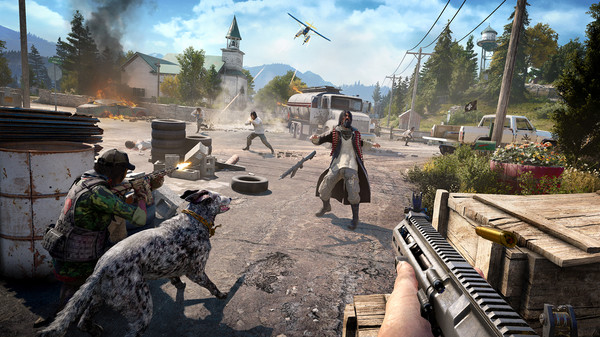 Far Cry 5 does support Vega-centric features with Rapid Packed Math and Shader Intrinsics. Far Cry 5 also supports HDR (HDR10, scRGB, and FreeSync 2). This testing was done without HD Textures enabled, an option that was recently patched in.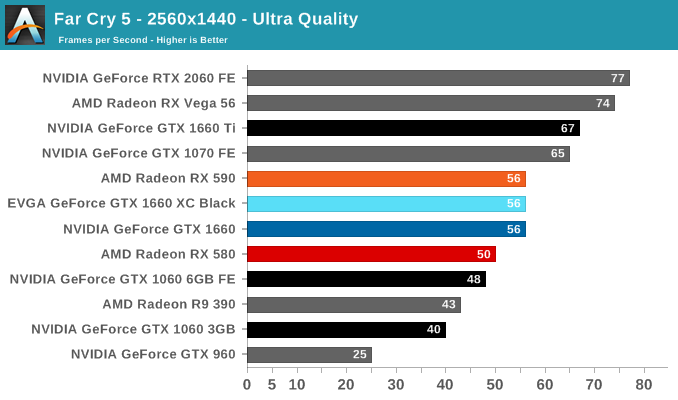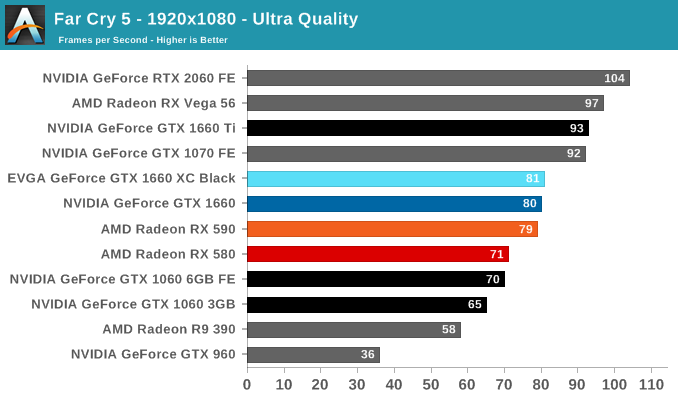 For Far Cry 5, we see the same story, where the GTX 1660 is matching RX 590 performance, meaning that it is comfortably ahead of the RX 580 and GTX 1060 3GB. As for the very close results of the GTX 1660 at reference specifications and at 130W, compared to the RX 590, Far Cry 5 is not one to show granular differences, due to how the developers implemented the built-in benchmark reporting. But for all intents and purposes, the matchup is a wash here.