Database Performance
We will run the standard sql-bench suite included with MySQL 4.0.20d installed from YAST.
Wallclock seconds; less are better.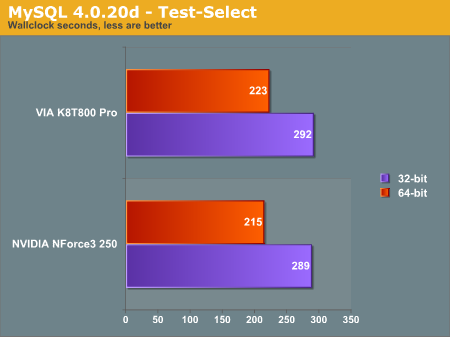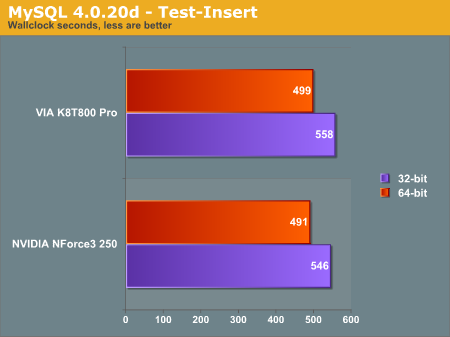 Although there are some minor differences between the NVIDIA and VIA motherboards, we only saw about a 2% difference. When re-running the tests, we found that the test results would vary approximately 1%.