CPU and Motherboard Recommendations
CPU: AMD Athlon 64 2800+ 512K L2 1.8GHz retail (heatsink and fan included)
Motherboard: MSI K8N Neo Platinum (nForce3 250Gb)
Price: CPU - $185 shipped. Motherboard - $125 shipped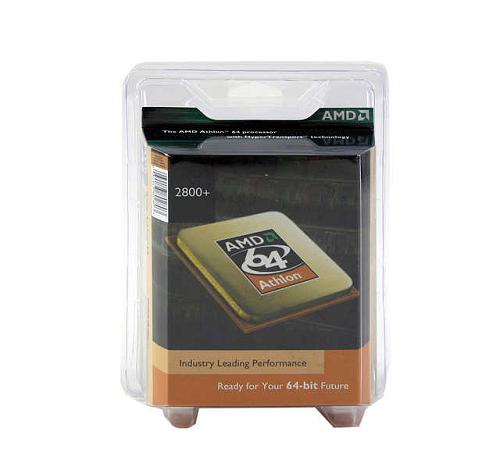 This month, we continue to recommend Athlon 64 processors after switching our mid-range CPU recommendation from Athlon XP processors to Athlon 64 processors last month because of the reduced prices on "low-end" Athlon 64 processors as well as better Socket 754 motherboard support (with VIA K8T800 Pro and nForce3 250Gb chipsets becoming available). AMD's Athlon 64 2800+ running at 1.8GHz and with a 512K L2 cache is a very fast mid-range processor. It has a distinct advantage over Intel's mid-range processors due to its ability to run 64-bit operating systems and 64-bit applications, if the need were to ever arise. Microsoft has officially and unofficially supported AMD's move to 64-bit desktop computing for years now, and even Intel themselves said they would make their future Prescott processors compatible with AMD's 64-bit technology (dubbed x86-64). So, as we've stated before, as a mid-range processor, you simply cannot beat the value of an Athlon 64 2800+ or thereabouts.
Over the next few weeks, look for Socket 939 processors and motherboards to become available in massive quantities with Socket 939 processors coming down into the mid-range territory in about 6-8 weeks.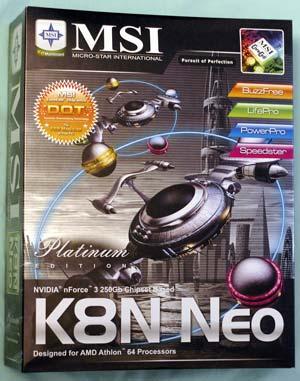 As was the case last month, this choice was difficult to make. Epox offers a similarly great motherboard to MSI, and so to us, it was indeed almost a toss up between the two. However, MSI's K8N Neo Platinum was ultimately chosen because it offered a few extra BIOS features and a slightly lower price. Anyway, offering the nForce3 250Gb chipset itself is easily the biggest feature that the K8N Neo Platinum motherboard carries. This one-chip solution offers native Firewall capability, 4-drive SATA/IDE RAID, and native GbE (Gigabit Ethernet). MSI adds in features like IEEE 1394 FireWire support, 8-channel sound and superb BIOS features and overclocking ability, making this, simply put, an awesome motherboard. MSI plans on using this type of blueprint for their Socket 939 motherboards too, as well as for the nForce3 250Gb Ultra (which adds official 1GHz HT support). This can only mean more good news for MSI's Athlon 64 market from top to bottom. For more information on MSI's K8N Neo Platinum and Socket 754 motherboards, take a look at Wesley's
MSI K8N Neo Platinum review
and Wesley's
Socket 754 roundup
.
Listed below is part of our RealTime pricing engine, which lists the lowest prices available on the AMD CPUs and motherboards from many different reputable vendors:
If you cannot find the lowest prices on the products that we've recommended on this page, it's because we don't list some of them in our RealTime pricing engine. Until we do, we suggest that you do an independent search online at the various vendors' web sites. Just pick and choose where you want to buy your products by looking for a vendor located under the "Vendor" heading.