Game Loading Performance
Our Unreal Tournament 2004 test uses the full version of the game and leaves all settings on defaults. After launching the game, we select Instant Action from the menu, choose Assault mode and select the Robot Factory level. The stop watch timer is started right after the Play button is clicked, and stopped when the loading screen disappears. The test is repeated three times with the final score reported being an average of the three. In order to avoid the effects of caching, we reboot between runs. All times are reported in seconds, lower scores obviously being better.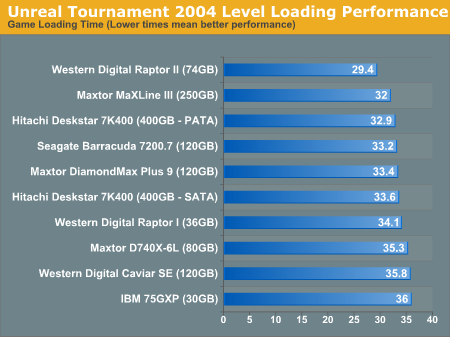 You can't beat the spindle speed of the Raptor, but the 7K400 does manage to slightly outperform the original Raptor in our UT2004 game loading test.